Pitching Shines in 1-0 Win
Manoah throws five hitless innings in win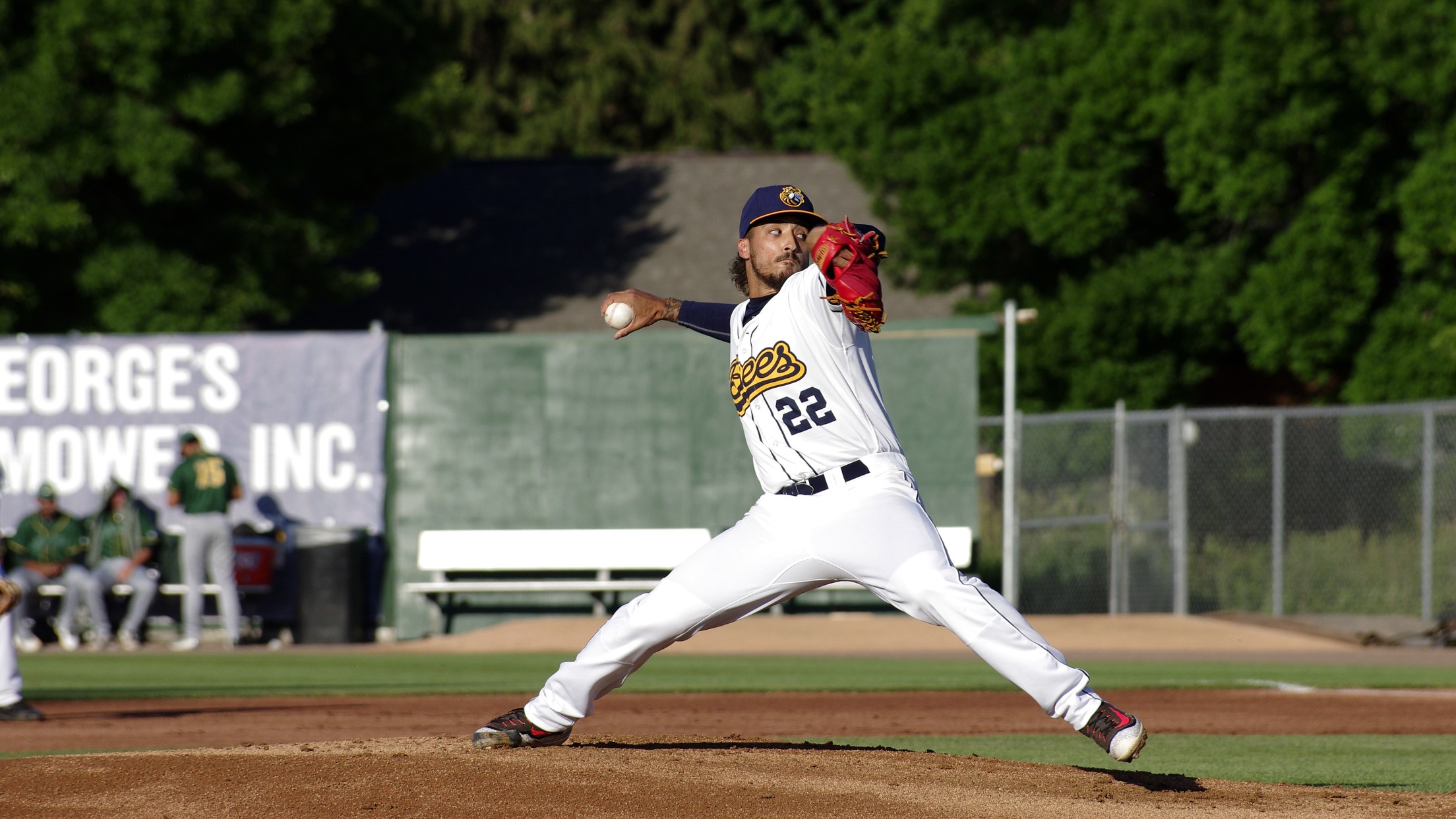 (StephenA.Cirinna)
(Cedar Rapids, IA) - The Burlington Bees (25-36) held the Cedar Rapids Kernels (36-28) to one hit in a 1-0 win on Monday afternoon at Perfect Game Field. 
(Cedar Rapids, IA) - The Burlington Bees (25-36) held the Cedar Rapids Kernels (36-28) to one hit in a 1-0 win on Monday afternoon at Perfect Game Field.
Kernels' starting pitcher Tyler Wells retired the first four batters he faced before giving up an infield single to Sam McDonnell in the second inning. After Brennan Morgan walked, John Schuknecht dropped a single into right field, loading the bases. Juan Moreno then gave the Bees the lead, driving in McDonnell with a sacrifice fly, putting the Bees in front, 1-0.
Erik Manoah Jr. retired 12 batters in a row before issuing three walks in the fifth inning, loading the bases with two outs for the Kernels. Manoah then got Travis Blankenhorn to groundout, preserving the Bees' 1-0 lead.
Bees' pitchers combined to throw 7.2 hitless innings before Blankenhorn singled to center with two outs in the eighth inning. Erik Manoah (2-4) earned the win while Tyler Wells (3-1) was charged with the loss. Blake Smith (4) threw two scoreless innings for the save.
The Bees will return home to start a series with the Wisconsin Timber Rattlers on Tuesday night at 6:30 p.m. Nate Bertness makes the start for the Bees against Jordan Desguin for the Timber Rattlers. It's a Hawk Eye Two-For-Tuesday For tickets, visit gobees.com or stop by the Bees' office. For more information, call the Bees at (319)-754-5705.
NOTES: Bees' starter Erik Manoah did not allow a hit in five innings of work but walked four, tying a season high. Sam McDonnell recorded his first three-hit game of the season. One hit is the fewest given up by the Bees this season.