Shorebirds Player Feature: Zach Watson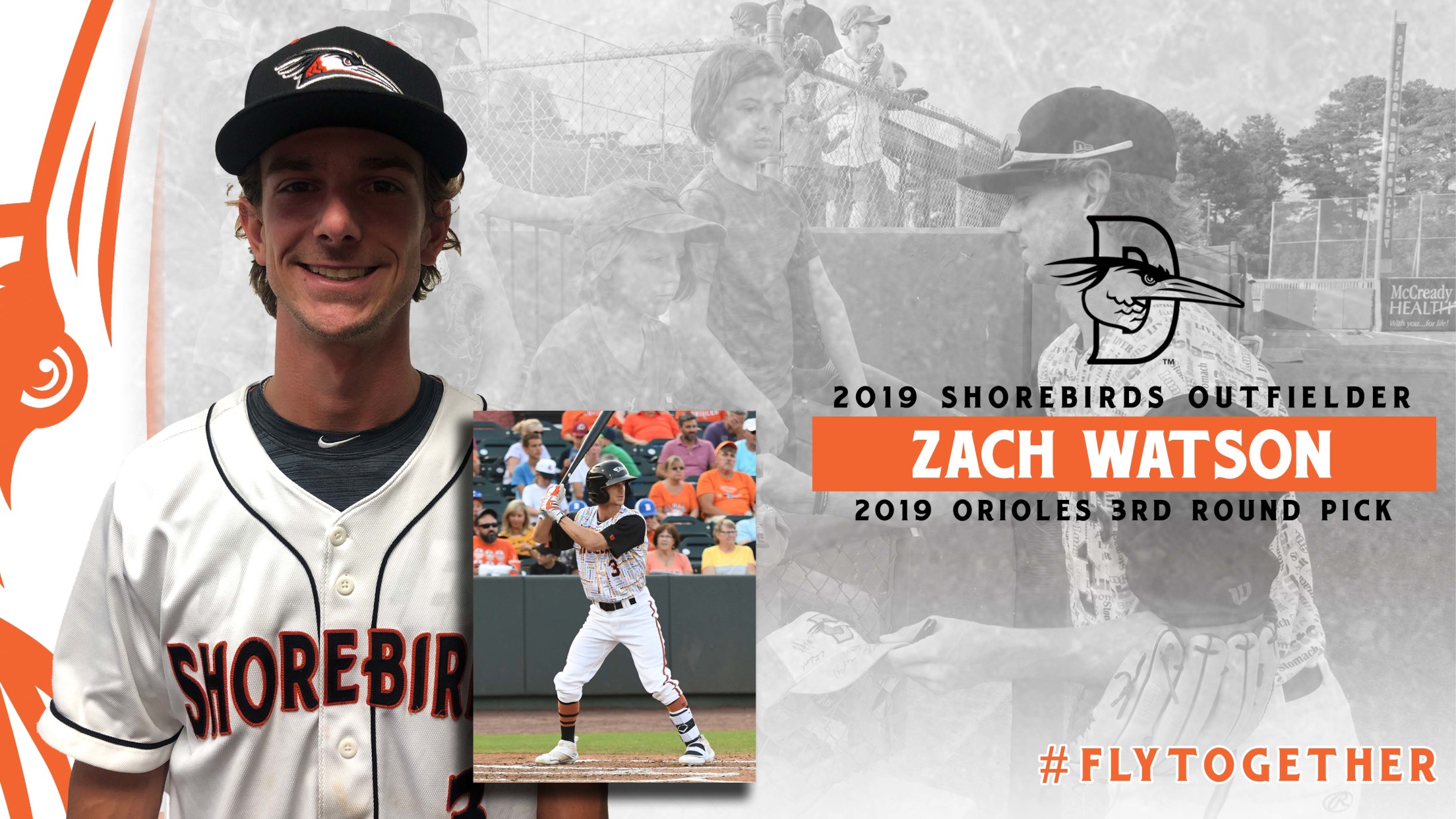 Zach Watson, West Monroe, LA native, is a product of West Ouachita High School where he played majority of his high school career at the shortstop position along with being tasked as the closing pitcher for the team. In his final year for the Chiefs, Watson raked in a batting
Zach Watson, West Monroe, LA native, is a product of West Ouachita High School where he played majority of his high school career at the shortstop position along with being tasked as the closing pitcher for the team. In his final year for the Chiefs, Watson raked in a batting average of .481 with 10 long balls, 46 RBI, and 18 doubles that led to his 3rd consecutive All-Northeast Louisiana Big School Offensive Player of the Year award.
Coming out of high school, Watson ranked as the #1 baseball recruit out of the state of Louisiana according to Perfect Game leading him to stay home and play ball for the Tigers at Louisiana State University (LSU). At LSU, Watson transitioned from an infielder to an outfielder, more specifically centerfield. Watson had a fantastic tenure during his time with the Tigers, being named to the SEC All-Defensive team his Sophomore and Junior seasons along with two ABCA/Rawlings Golden Glove awards. Ending his collegiate career with a .996 fielding percentage, his bat wasn't quiet for the Tigers either, leaving LSU with a .311 batting average, 23 homeruns, 37 stolen bases and a slugging percentage of .484.
While at LSU, during the summer of 2017 he played for the Rockford Rivets in the Northwoods league, a summer baseball league for collegiate athletes. During his time with the Rivets, Watson went .342 at the plate with two homers, 14 RBI, four doubles, and 11 runs scored in 38 at-bats. This earned him top prospect in the Northwoods League in 2017.
Watson's play at the collegiate level allowed him to enter the 2019 draft where he was selected by the Orioles in the 3rd round. In his first year in the minors, Watson played for the Aberdeen IronBirds, Orioles Short-Season Affiliate at the time, and your very own Delmarva Shorebirds. Zach was able to suit up for Shorebirds for 16 games where he hit at a .217 clip, with an on base percentage of .291 before his 2019 season was cut short due to injury.
With the 2020 season being cancelled, Watson's first full season in the minors was during the 2021 season where he played for the Aberdeen IronBirds and Bowie Baysox. Ending his 2021 season with Bowie, he totaled 21 home runs, 66 RBI, and 24 stolen bases between the two clubs. Watson will look to build off a solid 2021 campaign as Shorebirds fans can follow Zach as he continues his journey to Baltimore.