Two Loons Earn High-A Central Postseason Honors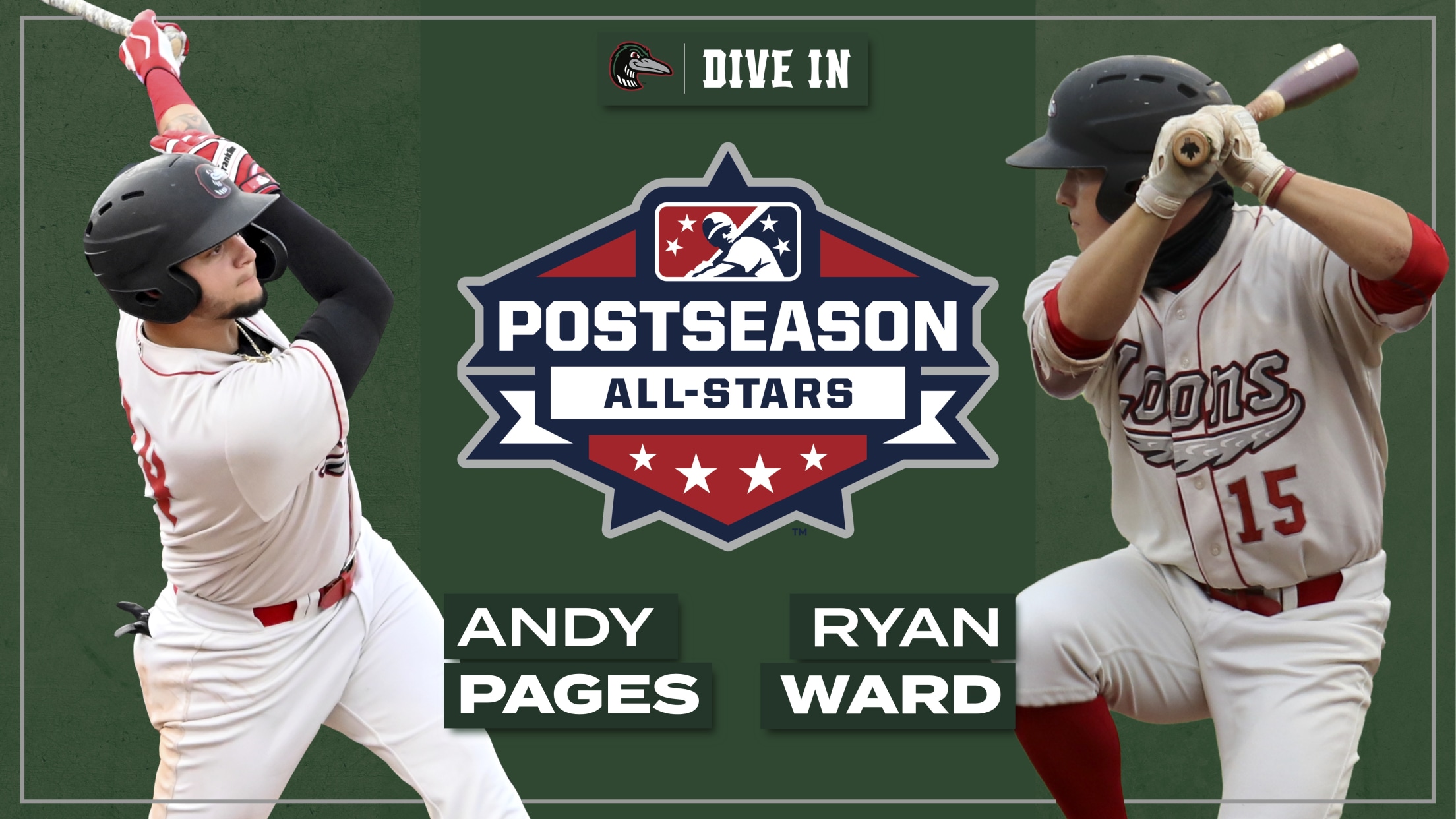 MIDLAND, MI – Minor League Baseball recognized the top performers in the High-A Central with their 2021 Postseason All-Stars, which featured a pair of 2021 Loons. The league awarded Andy Pages as Most Valuable Player, along with Top MLB Prospect. Ryan Ward received a spot on the High-A Central's Postseason
MIDLAND, MI – Minor League Baseball recognized the top performers in the High-A Central with their 2021 Postseason All-Stars, which featured a pair of 2021 Loons. The league awarded Andy Pages as Most Valuable Player, along with Top MLB Prospect. Ryan Ward received a spot on the High-A Central's Postseason All-Star list along with Pages, becoming the first duo to be named postseason all-stars since Brian Cavazos-Galvez and Blake Smith did it in 2010.
As the High-A Central's Most Valuable Player, Pages becomes the first Loon to receive the league's honor since Dee Gordon and Kyle Russell were crowned Co-Midwest League MVPs in 2009. Russell formerly held the Loons' single-season (26) and all-time home run (26) records entering this season before Pages knocked 31 in 120 games.
Andy Pages finished the 2021 season as the only Loon in franchise history to play in every game of the season, finishing with his 31 home runs to lead the High-A Central. Pages led the league in wRC, with Ward sitting behind him with the second-most weighted runs created.
The 20-year-old Pages finished the season as the league's leader in home runs (31), RBI (88), slugging percentage (.539), OPS (.933), extra-base hits (57), total bases (236) and runs (96).
Not far behind, Ward earned postseason honors with 27 HRs in 109 games played with the 2021 Loons. Ward spent the 2019 season with the Dodgers' rookie-advanced affiliate Ogden Raptors, along with Pages and Loons' manager Austin Chubb.
Ward finished the season with six multi-home run games to reach his 27 long balls after going deep four times in 49 games with the 2019 Raptors.
Great Lakes had never produced multiple 20+ HR hitters in their franchise's 14-year history. In 2021, the Loons rolled out three with Pages (31), Ward (27), and teammate Brandon Lewis who hit 20. Lewis mashed 10 HRs with Low-A Rancho Cucamonga, finishing with Pages on the list of 15 MiLB sluggers to record 30+ HRs in 2021.
Pages is in his third year with the Dodgers organization after spending 2018 in the Dominican Summer League and 2019 in Ogden. Playing for Chubb in Great Lakes in 2021, Pages has spent all three of his pro ball seasons under the young manager. Pages was a Pioneer League Postseason All-Star in 2019, as well as a Baseball America Rookie All Star.
Ward, 23, finished his second professional season in the Dodgers system in 2021. In his final season at Bryant College, Ward finished with a .382 batting average in 58 games with the Bulldogs. His best-season at the collegiate level came in 2018, when he sported a boggling 1.084 OPS in 56 games and a .409 batting average.
The Great Lakes Loons have been the Single-A partner of the Los Angeles Dodgers since the team's inception in 2007. Dow Diamond serves as the team's home and also houses the Michigan Baseball Foundation, a 501(c)(3) non-profit public charity, and ESPN 100.9-FM. For tickets or information about the Loons, call 989-837-BALL or visit Loons.com.