Power Alley Podcast with Steve Goldberg
Learn more about several of the Blue Jays top prospects heading into 2023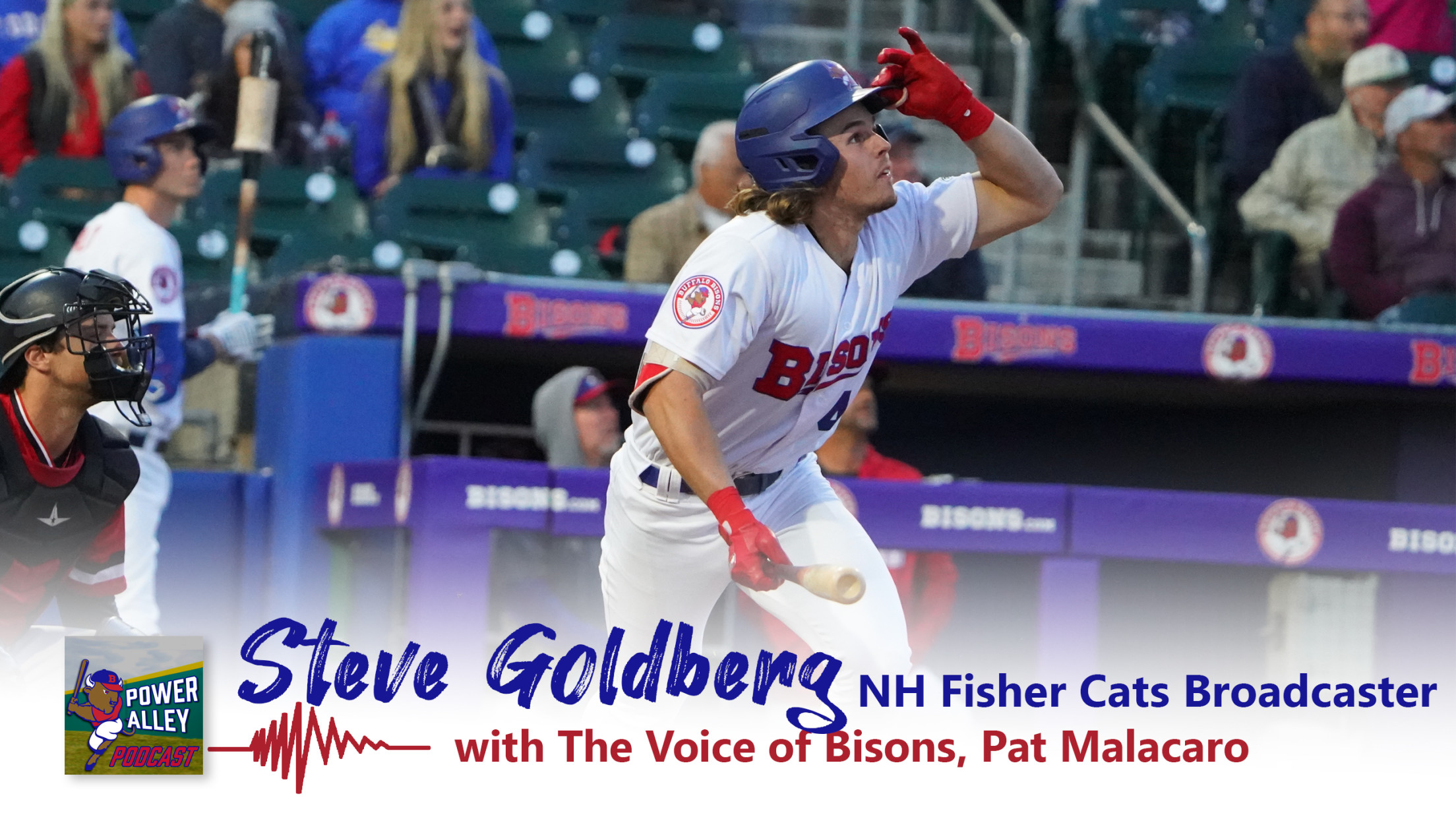 BUFFALO, NY - Many of the key contributors to the Buffalo Bisons 2022 success joined the team after starting the season with the New Hampshire Fisher Cats. Steve Goldberg saw firsthand the impact those players had in the Eastern League last year, as the broadcasting and media relations manager for
BUFFALO, NY - Many of the key contributors to the Buffalo Bisons 2022 success joined the team after starting the season with the New Hampshire Fisher Cats. Steve Goldberg saw firsthand the impact those players had in the Eastern League last year, as the broadcasting and media relations manager for the team.
Goldberg shares his thoughts on the progress of Orelvis Martinez throughout the course of last season. Where could the organization's top position player prospect start the 2023 season? Goldberg discusses that with the 'Voice of the Bisons' Pat Malacaro.
The pair also chat about what Goldberg saw from top prospect Ricky Tiedemann in his short stint with the Fisher Cats late in the 2022 season. Also, they talk about who could be the next to make the jump from Double-A to the International League and make an impact for the Bisons this coming season.
To find out some of the names to keep an eye on this season, check out the latest edition of the 'Power Alley Podcast.'
Soundcloud: https://soundcloud.com/buffalobisons/power-alley-episode-38-steve-goldberg