Princess Party at Fluor Field July 7th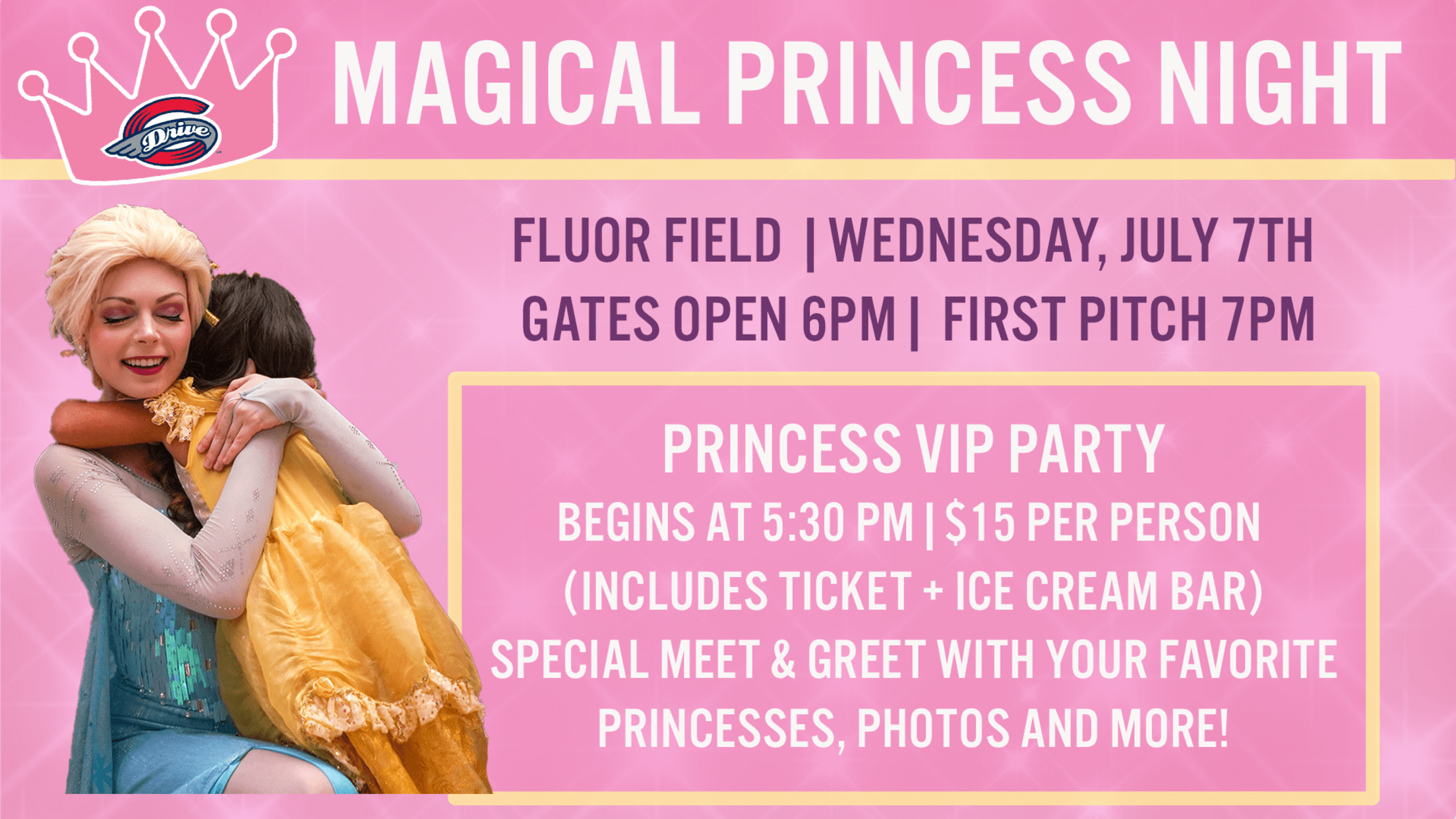 Fluor Field will be a magical place on Wednesday, July 7th, with a special visit from Princesses - Elsa, Belle, Rapunzel, Ariel, and Cinderella! Take part in a special ticket package that includes a Private Meet and Greet with the Princesses in the 500 Club, along with a build-your-own ice
Fluor Field will be a magical place on Wednesday, July 7th, with a special visit from Princesses - Elsa, Belle, Rapunzel, Ariel, and Cinderella! Take part in a special ticket package that includes a Private Meet and Greet with the Princesses in the 500 Club, along with a build-your-own ice cream bar, and game ticket as the Drive take on the Aberdeen Ironbirds.
This special package is only $15 per person, and can be purchased by clicking HERE - enter "princess" as the password.
For those that purchase this special package, the Private Meet and Greet and ice cream bar will begin at 5:30 PM. The Princesses will also be available for photos, and will mingle on the concourse with fans from 6:30 PM to 7:45 PM.