R-Phils Rainout Ticket Info - July 8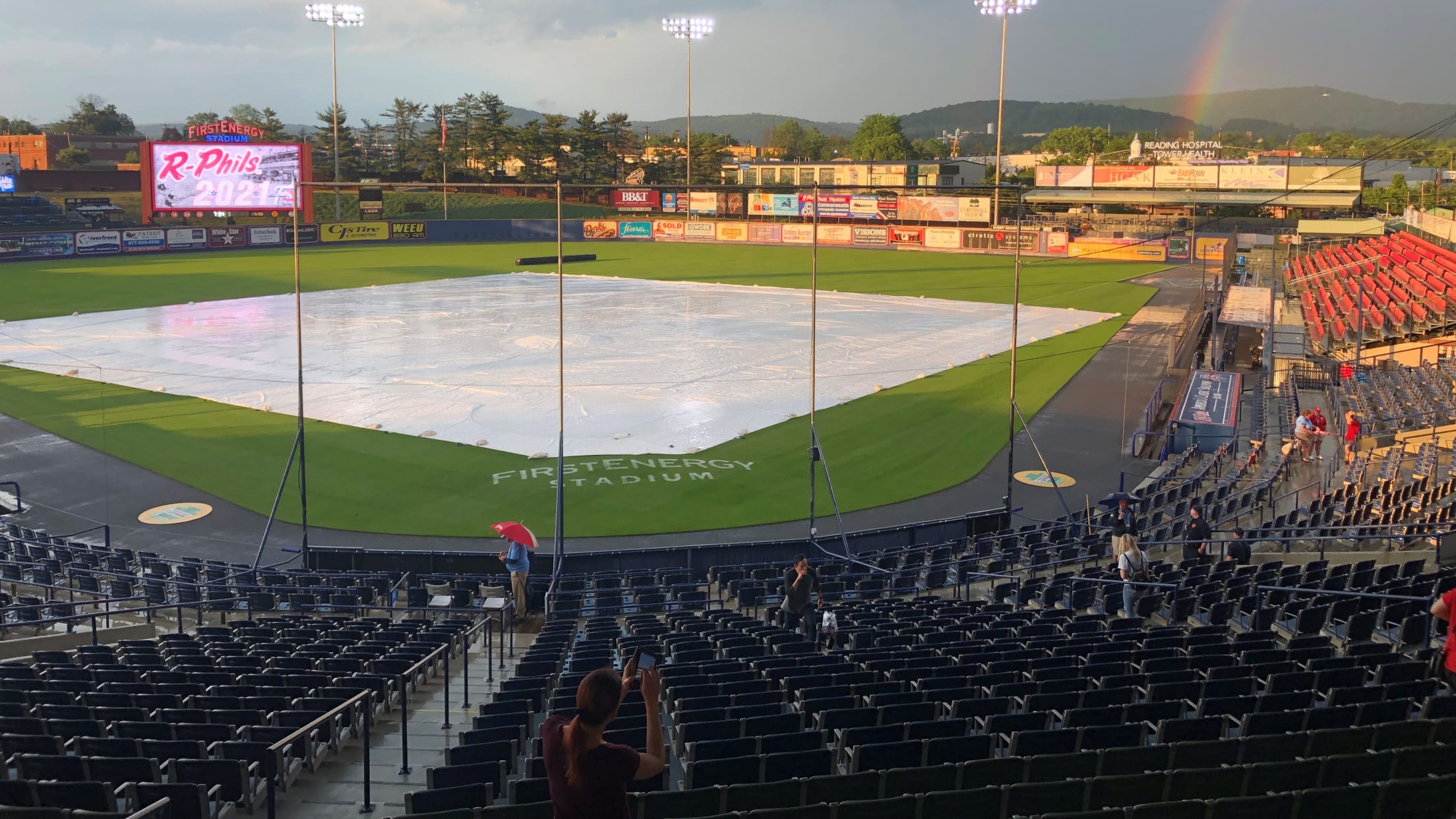 Reading Fightin Phils Rainout 7/8/21 We are sorry, but tonight's game has been Rained Out. Again - Tonight's Fightin Phils game has been officially postponed due to rain. Those with regularly purchased tickets dated for July 8, 2021 may exchange their tickets for seating of equal or lesser value for
Reading Fightin Phils Rainout 7/8/21
We are sorry, but tonight's game has been Rained Out. Again - Tonight's Fightin Phils game has been officially postponed due to rain.
Those with regularly purchased tickets dated for July 8, 2021 may exchange their tickets for seating of equal or lesser value for any remaining 2021 Fightin Phils regular season home game, based on availability. Exchanges of tickets may be done in person, calling the Reading Fightin Phils office or emailing us at [email protected] with a replacement game date.
Those fans holding an undated ticket, such as a ticket book ticket, or any ticket without today's date already printed on it, your ticket MUST be stamped with today's game date at the ticket office, or at the main entrance, as you exit today. Once your ticket is stamped with today's date, you may exchange it for any remaining REGULAR SEASON home game, based on availability. AGAIN, only those tickets that do NOT have today's date on it need to be stamped.
If your ticket already has today's date printed on it – you do not need to have it stamped, and you DO NOT need to exchange it tonight.
Again, we apologize for the terrible weather.