Raptors Again Blast Chukars
Ogden scores in all-but two innings; Idaho Falls resorts to throwing position player on the mound to finish game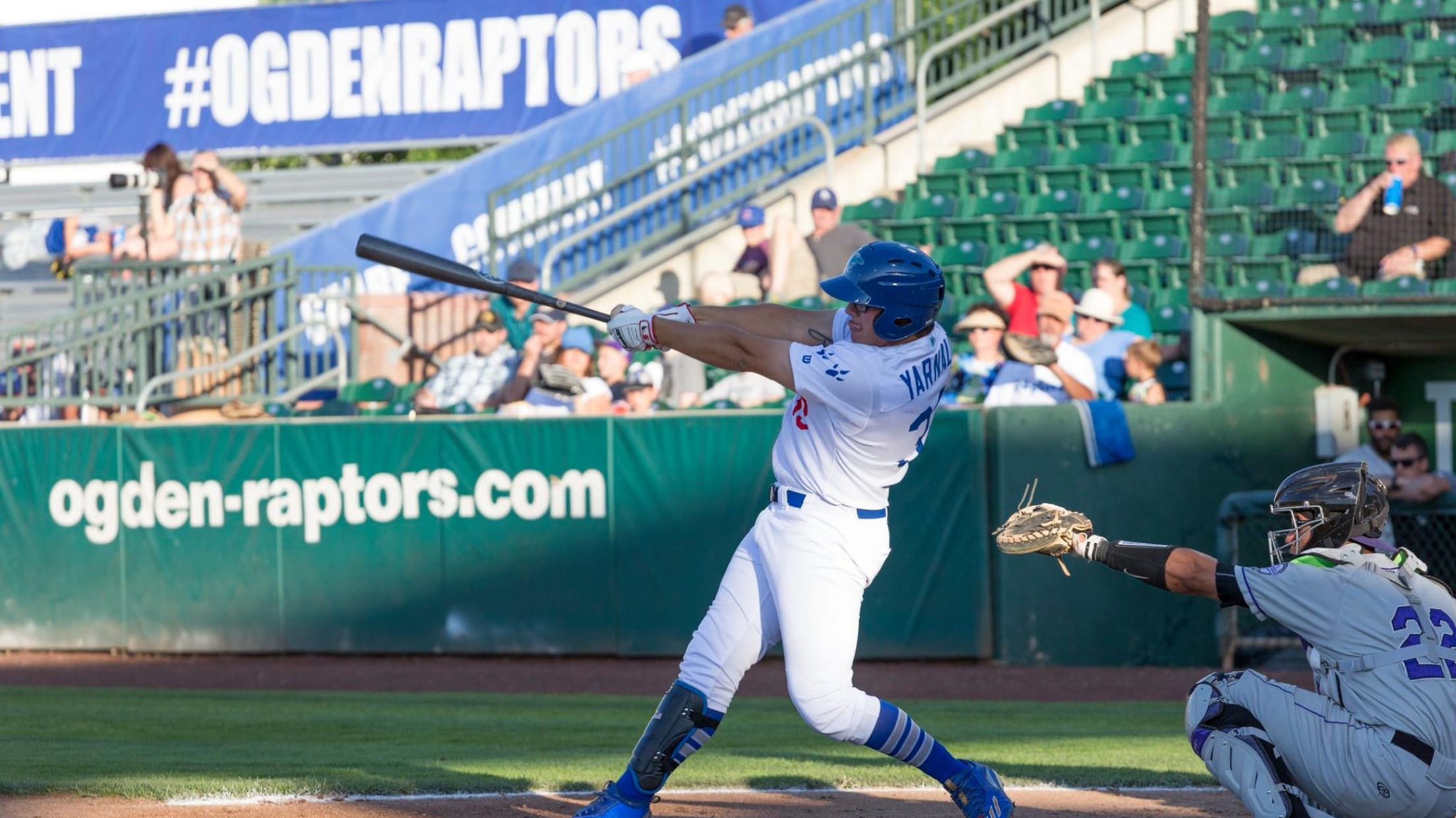 Nick Yarnall, a night after driving in five runs, knocked in four more in the Raptors' 18-1 win (Kevin Johnson)
For the second-straight night, it was all Ogden. The Raptors, riding the wave of a 17-3 thrashing of the Idaho Falls Chukars Wednesday night, carried the momentum from the start to the tune of an 18-1 obliteration of their hosts on Thursday.After falling in the first game of a four-game
For the second-straight night, it was all Ogden. The Raptors, riding the wave of a 17-3 thrashing of the Idaho Falls Chukars Wednesday night, carried the momentum from the start to the tune of an 18-1 obliteration of their hosts on Thursday.
After falling in the first game of a four-game set, 7-4, on the Fourth of July, the Raptors have completely turned their game around and scored in the first inning two nights in a row.
Thursday saw Moises Perez and Starling Heredia both single to open the first, followed by a double steal to put both in scoring position. Romer Cuadrado reached on an error as Perez came home, and then Luis Paz launched his Pioneer League-leading sixth home run of the season - the second straight night he cranked one in the first - for a 4-0 lead.
Garrett Hope and Kevin LaChance drew back-to-back walks to start the second, and with one out Heredia laced a double to center field to score both runners.
After a Cuadrado walk to open the third, Idaho Falls committed another error as their right fielder dropped a Gersel Pitre fly ball down the right field line. Tyler Adkison drove in Cuadrado with a sacrifice fly, and Hope hit his third round tripper of the season, a two-run shot to make the score 9-0.
The runs didn't stop there. Nick Yarnall hit his fifth homer of the campaign to drive in two runs in the fourth inning and create an 11-0 advantage.
The score was 13-0 by the time Idaho Falls plated their only run, thanks to a two-run double from Perez in the fifth. The Chukars finally strung together hits against Ogden starting pitcher Adalberto Peña in the home half of that inning, knocking him out with a double and single. Peña pitched 4 1/3 innings in his deepest start of the season, allowing just one run on five hits. Francis Cespedes came on to clean up the fifth before pitching a scoreless sixth inning for his first win of the season.
After Cespedes, Ogden relievers Matt Jones, Conor Costello and Jeff Paschke combined for three scoreless innings with five strikeouts.
The Raptors piled on with one run in the sixth, on a Pitre single to score Connor Heady, and four in the eighth, when Perez, Heredia and Yarnall all notched run-scoring hits.
Rather than waste more bullpen arms in the blowout, Idaho Falls used regular second baseman Jake Wakamatsu in a mop-up role. The infielder's velocity topped out in the mid-70s, and Ogden picked up two of their four eighth-inning runs against him.
Ogden's win keeps them three games back of Orem in the Pioneer League South division, and they move two games up on Idaho Falls for second place with one game left against the Chukars in the first half.