Raptors Come Back for Third-Straight Victory
Ogden gains on Orem with 6-3 win over Grand Junction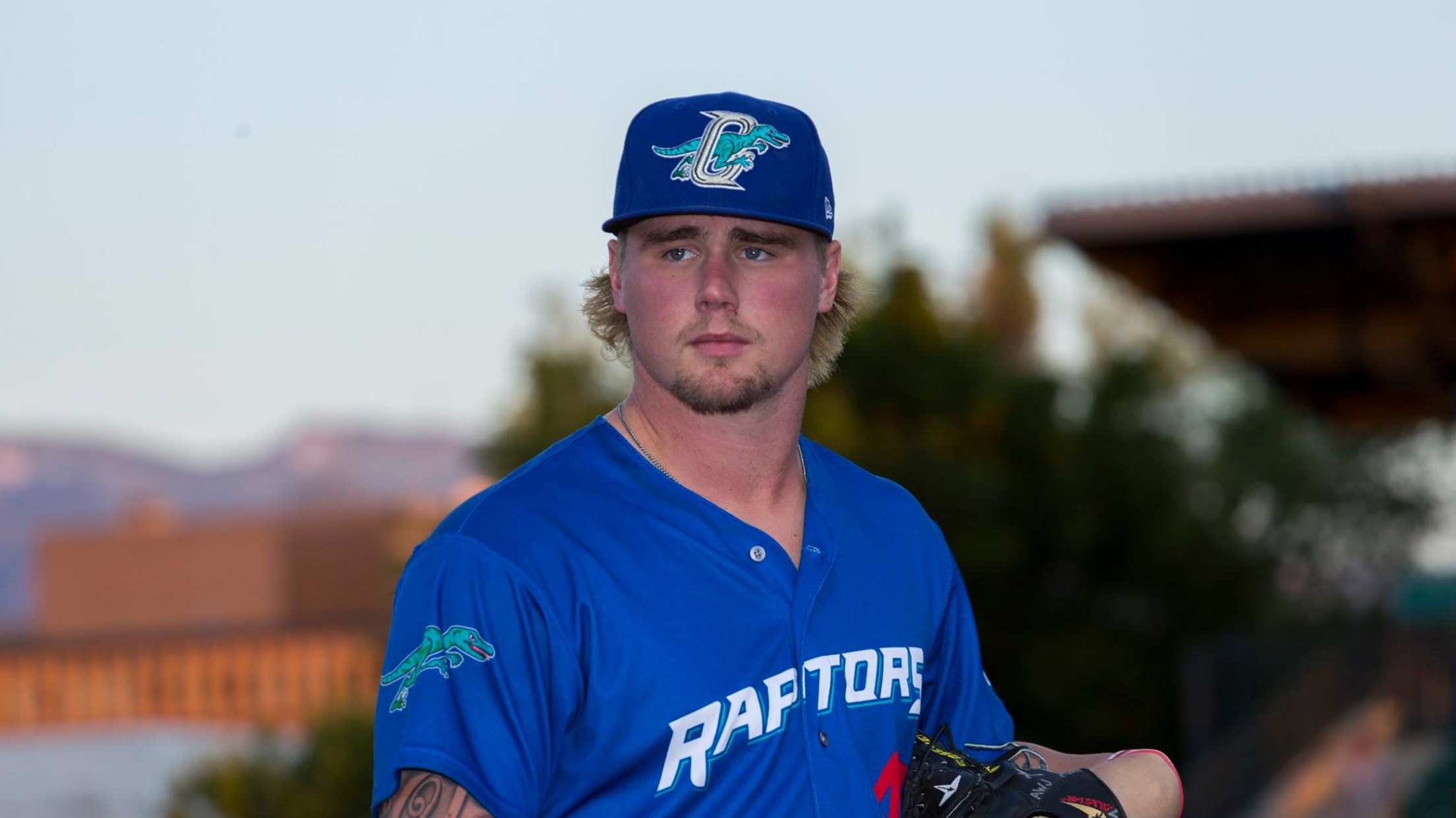 Matt Jones dealt two solid innings of relief. (Kevin Johnson)
Carlos Felix wasn't as good as he was in his previous start, but it didn't matter as his offense picked him up.Felix, who earned the win and pitched the first five innings of a shutout last Saturday at Grand Junction, threw a solid four innings and saw his team come
Carlos Felix wasn't as good as he was in his previous start, but it didn't matter as his offense picked him up.
Felix, who earned the win and pitched the first five innings of a shutout last Saturday at Grand Junction, threw a solid four innings and saw his team come back from a fifth-inning deficit to beat the Rockies, 6-3, and pull within a game of Pioneer League South division-leading Orem, thanks to Idaho Falls' late win on the road.
The Raptors, trailing by one in the home half of the fifth, received a one-out single from Kevin LaChance. He motored to third base on a Moises Perez single, with Perez taking second on the throw. Cristian Santana tied the game on a groundout to shortstop, and with two away Nick Yarnall's single scored Perez for the lead.
Ogden had gone ahead in the first as Santana hit a solo home run, his league-best fifth of the season, and after Grand Junction tied the game in the second, Perez launched his second blast to take a 2-1 lead after four.
The Rockies knotted it up again on a long home run leading off the fourth against Felix, and they took the lead on a double steal after an infield single, throwing error and Ogden failure to record an out on a sac bunt.
Pacheco earned his first win of the season thanks to the fifth-inning comeback. Matt Jones and Conor Costello had more breathing room when the Raptors plated two in the sixth on a bases-loaded single and walk for the final tallies. Jones earned a hold with two scoreless innings, and Costello struck out the side in the ninth after a leadoff single.
The Raptors and Rockies are back at it for "Free Tee Fridays", where the first 300 fans will receive a Raptors T-shirt - every Friday home game features a new design!
Saturday and Sunday are Bank of Utah nights 1 and 2, where showing a Bank of Utah debit or credit card at the ticket office gets you four free general admission tickets! Saturday is also Date Night - you buy your ticket and the Raptors will pay for your date's ticket. Wear your favorite casual Hawaiian clothing for Aloha Sundays; the players will be in brand-new Hawaiian jerseys of their own. Also, kids 12 and under get into the park completely FREE for every Sunday home game.
The last game of the homestand, Monday, July 3, is the first Mini-Monday of 2017. Every Monday home game, the Raptors will give away 500 mini bobblehead dolls featuring former Raptors/Ogden baseball ambassadors!