RAPTORS DEAL FIRST SHUTOUT SINCE 2015
Carlos Felix and two relievers combine to blank Grand Junction, secure sweep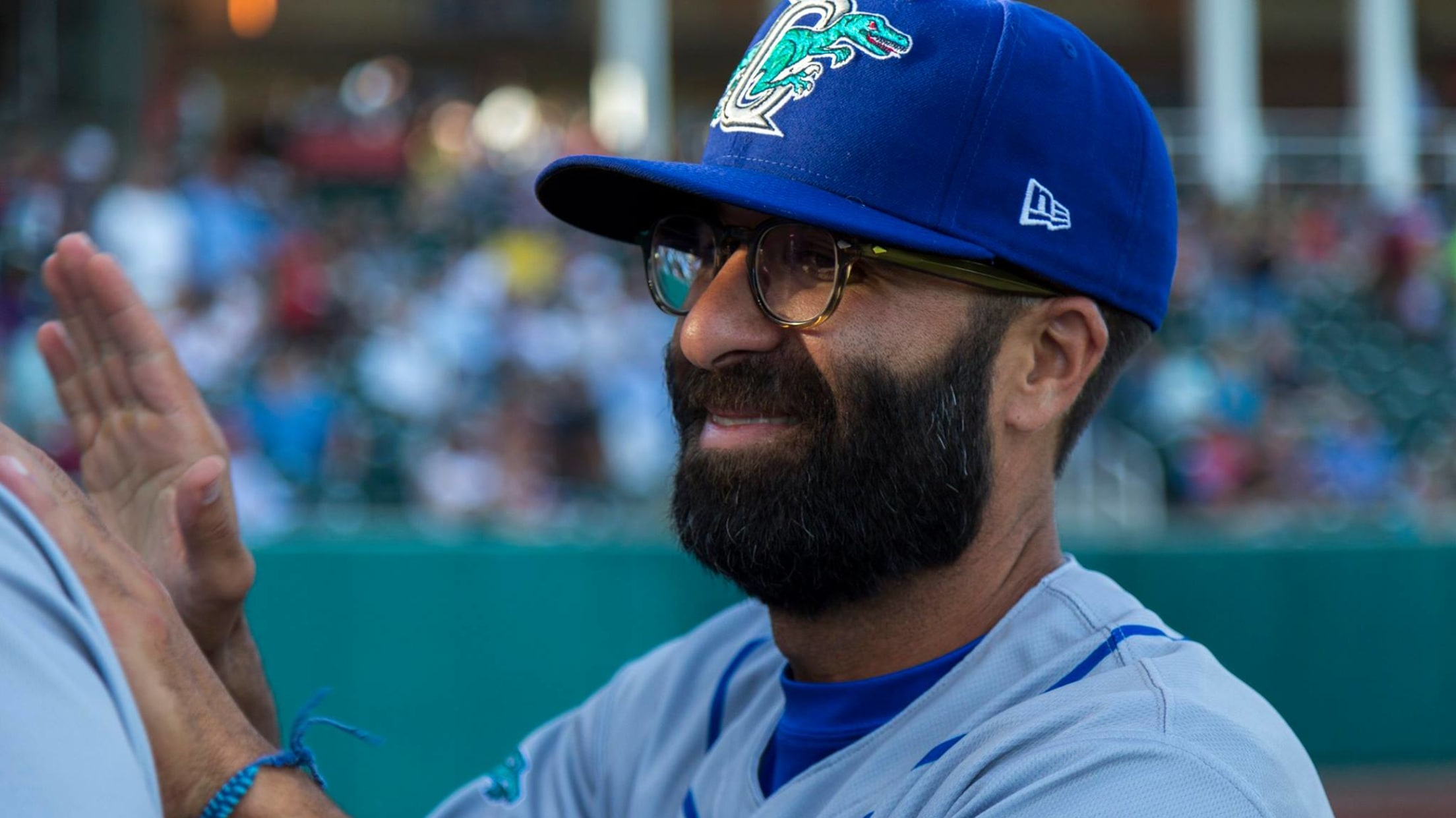 Manager Mark Kertenian was all smiles after the shutout of Grand Junction. (Kevin Johnson)
Pitch after pitch, inning after inning, Carlos Felix focused on stealing first pitch strikes and keeping the ball down in the zone.With that plan he and two relief pitchers kept the Grand Junction Rockies hitters off-balance Saturday night as the Ogden Raptors offense plated six runs the first two innings
Pitch after pitch, inning after inning, Carlos Felix focused on stealing first pitch strikes and keeping the ball down in the zone.
With that plan he and two relief pitchers kept the Grand Junction Rockies hitters off-balance Saturday night as the Ogden Raptors offense plated six runs the first two innings and the team cruised to a 9-0 victory.
The shutout was the first pitched by Ogden since August 11, 2015, a victory over the Helena Brewers by the same score. It was also the Pioneer League's first in 2017.
Felix worked five shutout frames and faced just one batter over the minimum. A hit with two out in the first was erased on a pickoff from catcher Garrett Hope, and one other Rockie singled during his outing. Felix started 15 of the 16 batters with first-pitch strikes, struck out five and didn't walk a batter.
Relievers Matt Ditman and Jeremiah Muhammad followed suit with two scoreless innings apiece. They both gave up just one hit, neither issued a free pass, and the two combined to strike out five Rockies.
Not to be outdone, the Ogden offense was on fire the first two innings. Four hits, including Brock Carpenter's first home run of the season, brought home two runs in the top of the first. Carpenter's blast came after he fell just a home run short of the cycle in Friday's game. In the second inning, Cristian Santana drove in Kevin LaChance with two away before Romer Cuadrado's second home run of the season plated three more for a 6-0 lead.
LaChance continued his three-hit night with a third-inning double, after which Moises Perez knocked him in, and a fifth-inning single helped Daniel Padilla around the bases for the eighth run of the game.
Hope scored in the ninth on a potential double play ball thrown away by the second baseman to put the finishing touches on the barrage. Hope also picked off a second runner in the seventh inning to erase the runner on the one hit allowed by Ditman.
The win secured a two-game sweep over the Rockies, after Ogden claimed a 12-11, comeback victory on Friday night.