Raptors Drop Rockies for Fifth Straight Win
Season-best streak, including 6-2 victory, closes best first half since 2010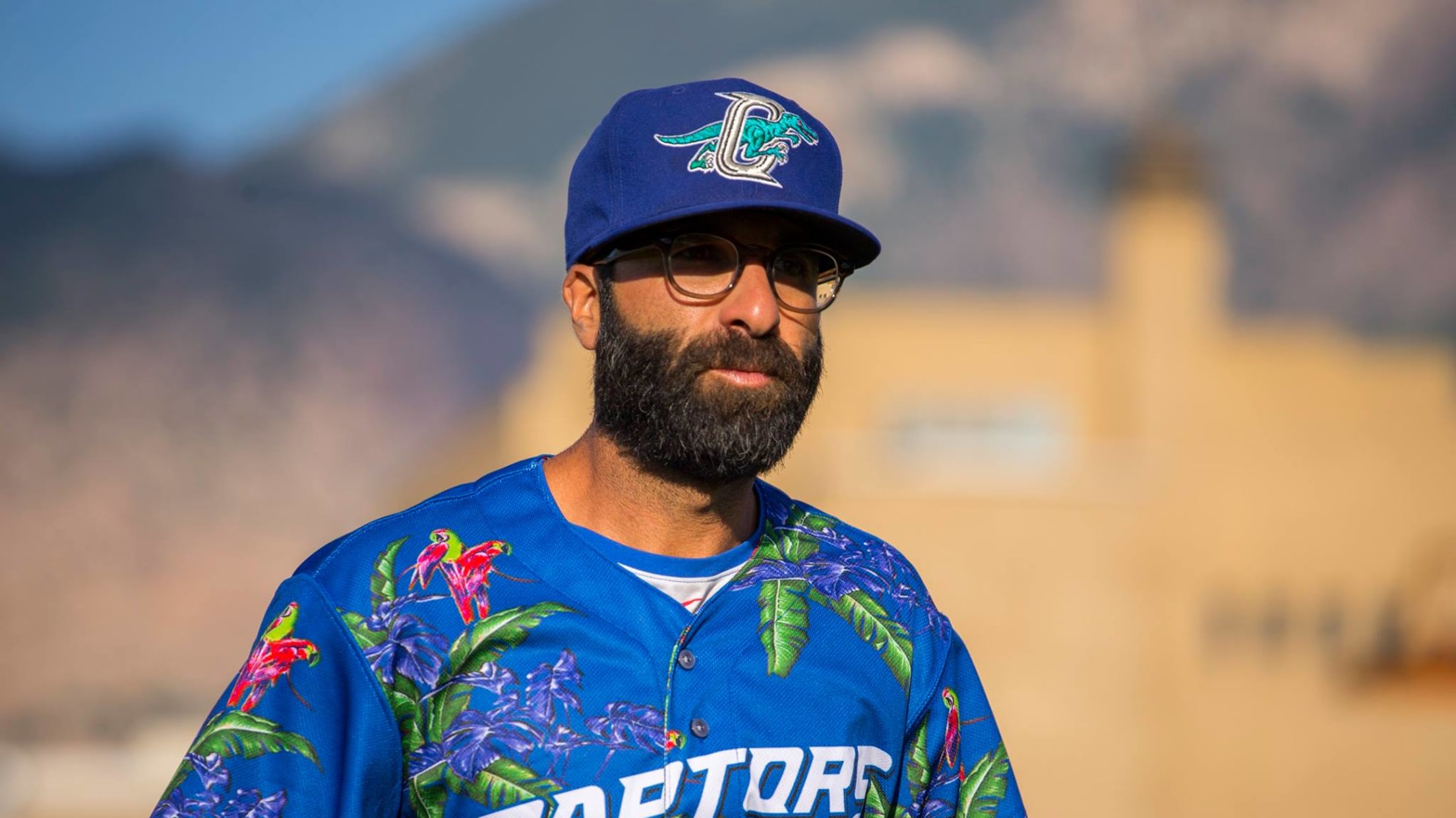 Manager Mark Kertenian led the Ogden Raptors to a 23-15 record in the first half (Kevin Johnson)
The first half of the Pioneer League season has come to an end, but the Ogden Raptors and Grand Junction Rockies are only halfway through their four-game series.The Raptors, with a 6-2 win over visiting Grand Junction, guaranteed at least a series split in a set that spans the end
The first half of the Pioneer League season has come to an end, but the Ogden Raptors and Grand Junction Rockies are only halfway through their four-game series.
The Raptors, with a 6-2 win over visiting Grand Junction, guaranteed at least a series split in a set that spans the end of the first half and beginning of the second. They have also clinched their best first half since 2010, when they also finished 23-15 while winning the South division first-half championship.
Ogden was in front from the start Friday night against Grand Junction starter Will Gaddis, who entered with wins in each of his three professional decisions so far after being drafted in June. With one out in the bottom of the first, Donovan Casey singled to left field. A Starling Heredia double put both in scoring position, and Hendrik Clementina's fly ball to right field brought home Casey.
With two down in the bottom of the second inning, the Raptors' number eight and nine hitters, Brock Carpenter and Connor Heady, drew back-to-back walks from Gaddis, who entered having walked only one in 15 innings. Tyler Adkison capitalized with a drive off the right-field fence to plate both runners for a 3-0 lead.
Ogden starter Edwin Uceta was lights-out for the first two frames, striking out five straight batters after a leadoff bloop single in the first. Clementina helped out by throwing out the runner trying to steal for a strike-out, throw-out double play before Uceta struck out the side in the second on 11 pitches.
After the long bottom of the second, Uceta wasn't as sharp in the third. Three straight singles scored a run, but Casey helped out by gunning a runner down trying to advance to third. The run was the only one Uceta allowed in four innings, and his seven strikeouts were a season high for any Ogden pitcher in 2017.
The Raptors got the run back and more in the home half of the third, as four consecutive hits from Heredia, Clementina, Ronny Brito and Gersel Pitre brought in two.
After a Rockies solo home run in the fifth, Ogden picked up their final tally with a Casey double and Heredia single in the seventh.
The second half begins Saturday with a 7 pm start between the same two teams at Lindquist Field.