Raptors Eek Out Win to Open Second Half
Jared Walker continues hot streak with single, double and triple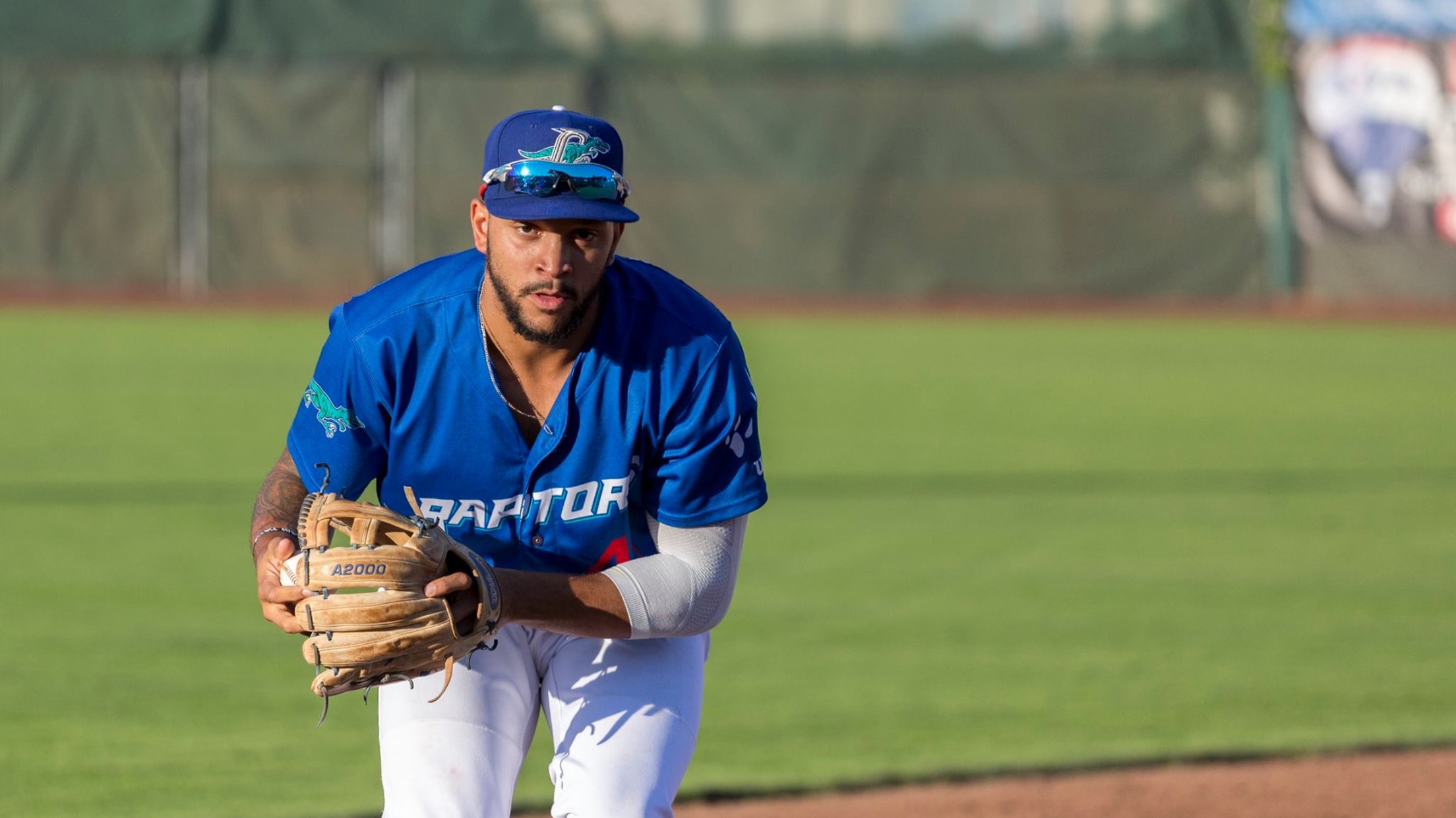 Jared Walker went 3-for-4 Saturday night, falling just a home run short of the cycle (Kevin Johnson)
The Ogden Raptors began the second half the same way they started and ended the first: with a win.The Raptors went out to a three-run lead after four innings and withstood a Grand Junction rally to beat the Rockies, 5-4, Saturday night.With Ogden trailing by two entering the bottom of
The Ogden Raptors began the second half the same way they started and ended the first: with a win.
The Raptors went out to a three-run lead after four innings and withstood a Grand Junction rally to beat the Rockies, 5-4, Saturday night.
With Ogden trailing by two entering the bottom of the second inning, Raptors catcher Hendrik Clementina led off with a solo home run, his fourth of the year. One out later, Jared Walker started his hot night with a laser off the left-field fence, sliding safely into third with a triple. Brayan Morales later hit a sacrifice fly to left field, scoring Walker to tie the game. The RBI was Morales' first as a professional.
Starling Heredia opened the third inning with a double to left-center, and he scored on a Romer Cuadrado single for a 3-2 lead.
Walker hit a double leading off in the fourth, and he scored on a Tyler Adkison single. Morales hit into a fielder's choice, but Heredia stepped up with two out and lined a double inside the right-field line as Morales sprinted around the bases and the Raptors went up, 5-2.
Grand Junction, which scored one run in each of the first two innings, plated a run in the fifth on a single and error. They pulled within one run thanks to a one-out double in the eighth.
Miguel Ureña came out for the ninth and, despite a leadoff infield single, closed out the Rockies for his third save in three chances.
The Raptors go for a four-game sweep of the Rockies Sunday afternoon in the finale before the Pioneer League All-Star break.