Raptors Fall After Big Missoula First
Osprey plate six runs before Ogden comes to bat; Raptors leave 13 men on base to drop back to .500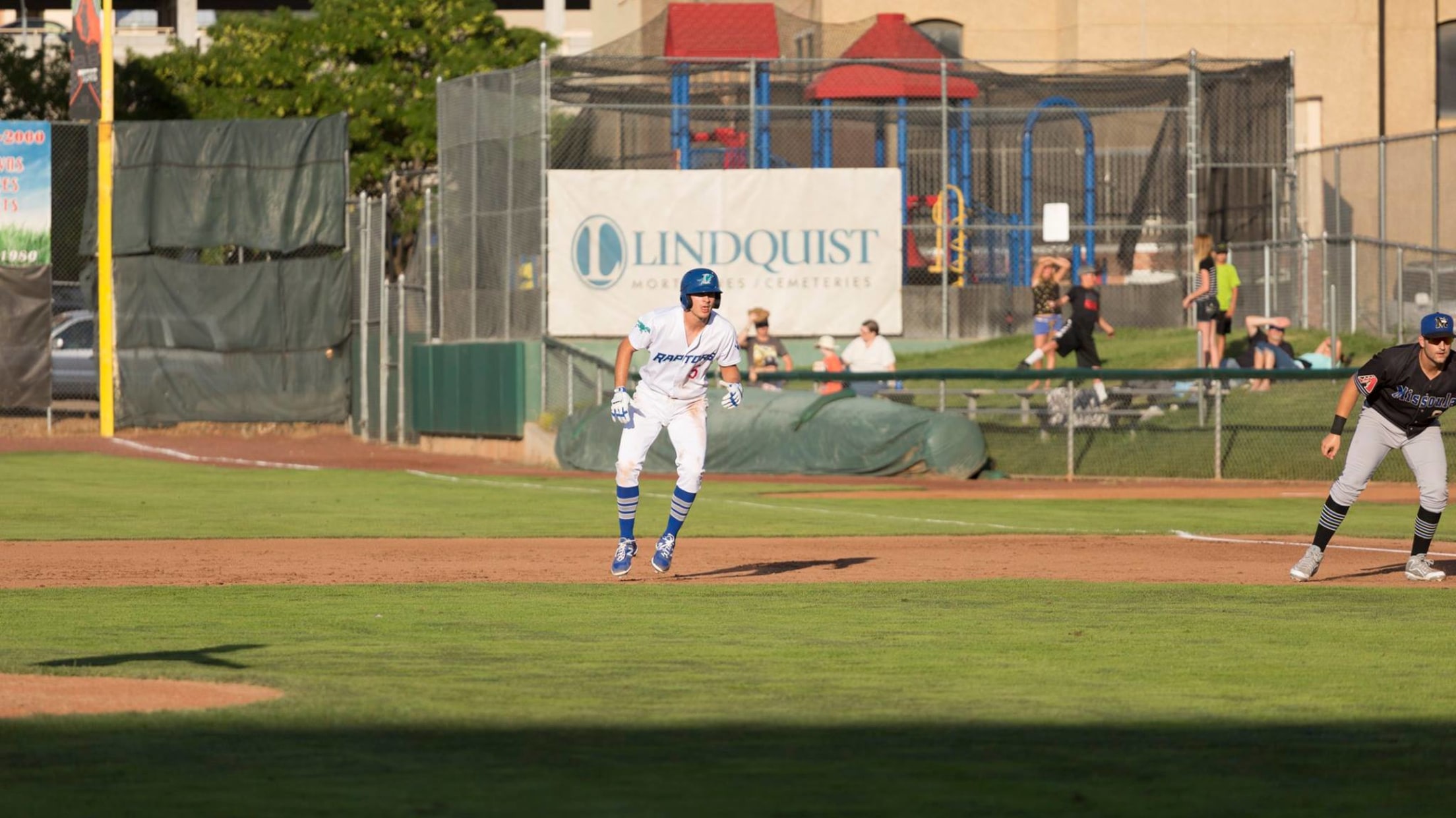 Kevin LaChance walked four times in the game against Missoula (Kevin Johnson)
All of the momentum the Ogden Raptors gained after a nine-run win Wednesday night disappeared early Thursday.The visiting Missoula Osprey forced a rubber match in the three-game series by scoring six in the first and holding on for an 8-5 win at Lindquist Field.Edwin Uceta started for Ogden and only
All of the momentum the Ogden Raptors gained after a nine-run win Wednesday night disappeared early Thursday.
The visiting Missoula Osprey forced a rubber match in the three-game series by scoring six in the first and holding on for an 8-5 win at Lindquist Field.
Edwin Uceta started for Ogden and only recorded one out. Missoula only made solid contact on one hit while reaching base on slow rollers and bloop hits. They sent 11 men to the plate and forced Zach Hartman to enter and close the frame.
Hartman pitched a scoreless three and two-thirds innings while allowing just one baserunner, and Conor Costello followed with two nearly-perfect frames.
The Raptors offense broke through in the sixth inning after Missoula starter Brady Muller left the game. Romer Cuadrado singled, and with two out Tyler Adkison doubled off the center-field fence to score a run. Kevin LaChance then drew a walk, and Brock Carpenter crushed a three-run homer to center to draw Ogden within two.
Missoula plated single runs in the seventh and eighth innings to extend their lead to four and create a cushion for the bottom of the ninth.
In the ninth, the Raptors became the first team to score this season against Osprey closer Abraham Almonte, as Cuadrado and Luis Paz laced singled and Adkison dropped a second double in front of the diving Missoula center fielder. LaChance walked for a season-high fourth time to load the bases and bring the potential winning run to the plate, but a strikeout and flyout ended the game.
The final game of the series will take place Friday night at 7:00. It's a Free Tee Friday, with Raptors T-shirts given to the first 300 fans. Friday is also Weber State Credit Union's 60th anniversary night. WSCU bought out the stadium, so to get in just come to the ticket office and ask for a ticket! They'll be giving out great prizes, including the grand prize of a trip for four to Disneyland that comes with Dodgers tickets! And to top it off, WSCU is treating everyone to a post-game fireworks show.