RAPTORS FALL AS CHUKARS FORCE RUBBER MATCH
Title to be decided in Game Three on Sunday afternoon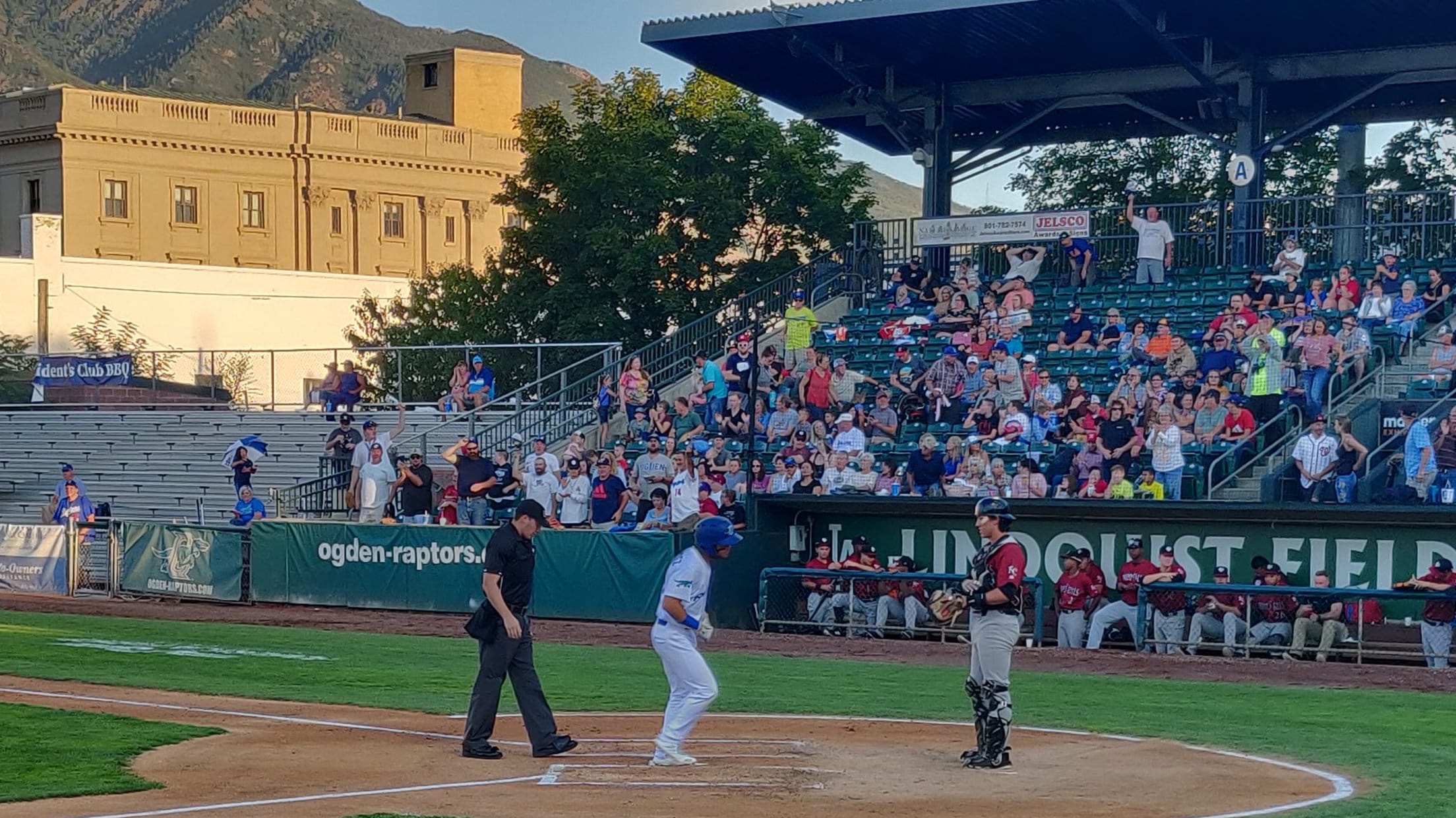 Marco Hernandez crosses the plate after hitting a home run in the second inning Saturday night (Kevin Johnson)
OGDEN, UT - A win Friday night in Idaho Falls seemed to give the Ogden Raptors momentum going into a possible Pioneer League Championship-clinching game on Saturday at Lindquist Field.Despite going on the board first, the Raptors dropped Game Two of the title tilt, 6-2, as the visiting Chukars forced
OGDEN, UT - A win Friday night in Idaho Falls seemed to give the Ogden Raptors momentum going into a possible Pioneer League Championship-clinching game on Saturday at Lindquist Field.
Despite going on the board first, the Raptors dropped Game Two of the title tilt, 6-2, as the visiting Chukars forced a winner-take-all Game Three Sunday afternoon.
Idaho Falls put up three runs in three separate innings - all after the Raptors turned in 1-2-3 frames.
After Marco Hernandez put Ogden on the board with a leadoff home run in the second, the Chukars bounced back with a leadoff single, triple and sacrifice fly to take a 2-1 lead in the fourth.
In the home half of the fourth, Jimmy Titus walked and sprinted all the way around on a double by Andrew Shaps to tie the game.
The Chukars went ahead for good in the sixth, using a one-out single, walk and two run-scoring hits for a 4-2 advantage.
Two more runs scored for the visitors on a two-out blast in the eighth.
The rubber match of the 2019 Pioneer League Championship Series will be played at 4 PM Sunday afternoon, with Ogden hosting Idaho Falls.