Raptors Fall for Series Split
Ogden squanders two-run lead in ninth inning, now 4-2 in second half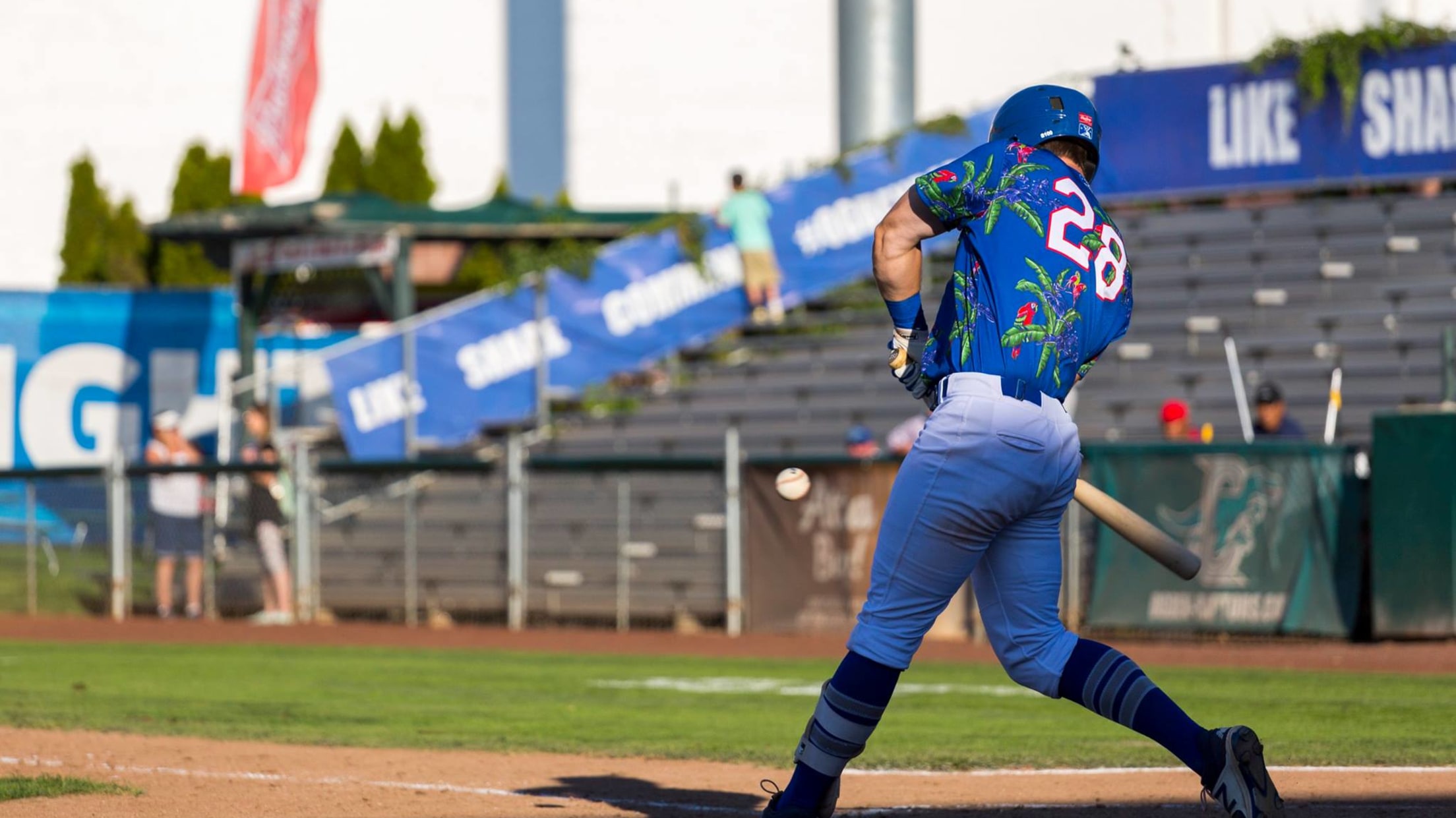 Brock Carpenter knocked in two in the seventh to give Ogden a 3-1 lead (Kevin Johnson)
The Ogden Raptors relief corps has been so good since the start of July that it's a surprise when things don't go right for them. Sunday was one of those shockers, as the Raptors took leads in the middle of the game and had the advantage going to the bottom
The Ogden Raptors relief corps has been so good since the start of July that it's a surprise when things don't go right for them.
Sunday was one of those shockers, as the Raptors took leads in the middle of the game and had the advantage going to the bottom of the ninth before the Billings Mustangs pulled out a 4-3 decision.
The Raptors held a 3-1 lead into the ninth and sent Patrick Duester back to the mound after the big righty worked a perfect eighth inning with three groundouts. He lost the first two hitters to walks in the final frame before a double brought one run across. An intentional walk loaded the bases, but a possible force play was negated when a passed ball off the glove of Luis Paz scored the tying run. Duester struck out a pinch hitter and another intentional walk was issued to re-load the bases, but Miles Gordon's line drive dropped in right-center field to end the game.
The situation was dicey from the start for Ogden starter Adalberto Peña, making his first start since mid-July. Peña allowed the Mustangs to load the bases with no one out in the bottom of the first, but he struck out Morgan Lofstrom and induced a double play to keep Billings off the board. Peña pitched a total of three innings and allowed only one more runner to reach base.
The game was scoreless until the fifth, when Gersel Pitre and Brock Carpenter hit consecutive singles to open the frame, moved up a base each on a sacrifice bunt, and Kevin Lachance knocked in Pitre on a groundout.
Billings tied it in the sixth thanks to a walk and two singles, but the Raptors came up in the seventh and took the lead again. Tyler Adkison opened with a walk and Pitre notched his second hit, and then the two of them stole bases to put both in scoring position. Brock Carpenter took advantage with a single to left as both runners scored for a 3-1 lead.
The Billings win splits the four-game series, with each team winning two. The Raptors head to Great Falls for three games beginning Monday night at 7.