Raptors Fall in "Away" Game at Lindquist Field
Unique situation forces Ogden to host Orem home game; Raptors magic number drops to eight with Grand Junction loss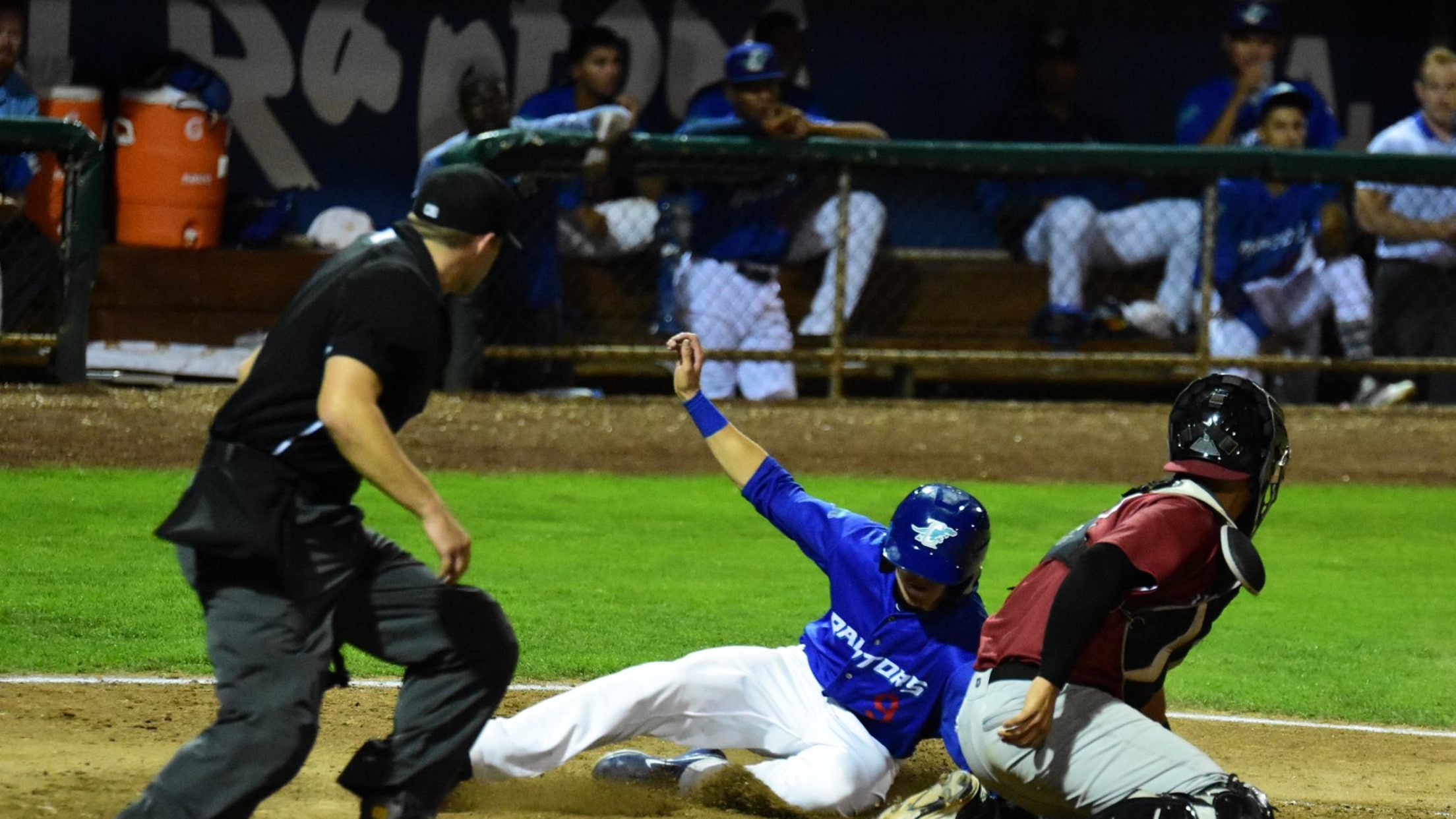 Connor Heady doubled twice and scored Ogden's only run (Kevin Johnson)
Because of an unplayable field in Orem, the Ogden Raptors agreed to host the Owlz' two home games this week. The friendly confines of Lindquist Field didn't treat Ogden well, as the hosts playing as the visiting team fell, 5-1, to snap a three-game losing streak.Despite the loss, Ogden remains
Because of an unplayable field in Orem, the Ogden Raptors agreed to host the Owlz' two home games this week.
The friendly confines of Lindquist Field didn't treat Ogden well, as the hosts playing as the visiting team fell, 5-1, to snap a three-game losing streak.
Despite the loss, Ogden remains two games ahead of the Owlz and three above Grand Junction, which lost to Idaho Falls, in the Pioneer League South second-half standings.
After the Raptors put Brayan Morales on third base in the top of the first on a hit-by-pitch and two steals but didn't bring him in, Gregorio Sequera had a rough bottom half.
Ogden's starter allowed three straight singles to open the frame and then walked in a run. He recovered with a strikeout and double play to keep the deficit at one.
The Raptors threatened again in the second and finally tied the game in the third. Connor Heady opened the frame with his first of two doubles on the night before his team loaded the bases. Two strikeouts brought up Mitchell Hansen, who took a walk to force in the run.
Both teams' pitchers were excellent through the middle innings. Sequera allowed a leadoff single in the second but induced another double play before retiring every batter he faced until the end of his outing in the bottom of the fifth, 11-consecutive retired. Orem reliever Jason Alexander retired the first seven he faced and didn't allow a hit from the fifth until the top of the ninth.
Orem broke the tie on a slow groundout in the seventh with a runner on third and one out, and in the eighth they scored three runs on a booming double to right, a sacrifice fly and a single to left field.
Ogden and Orem play game two of four straight against each other Thursday night. Orem will again be the home team and Ogden the visitor at Lindquist Field, and entry is again free.