Raptors Hold Off Late Chukars Rally
Ogden survives three-run, ninth-inning rally from Idaho Falls to pull into second-place tie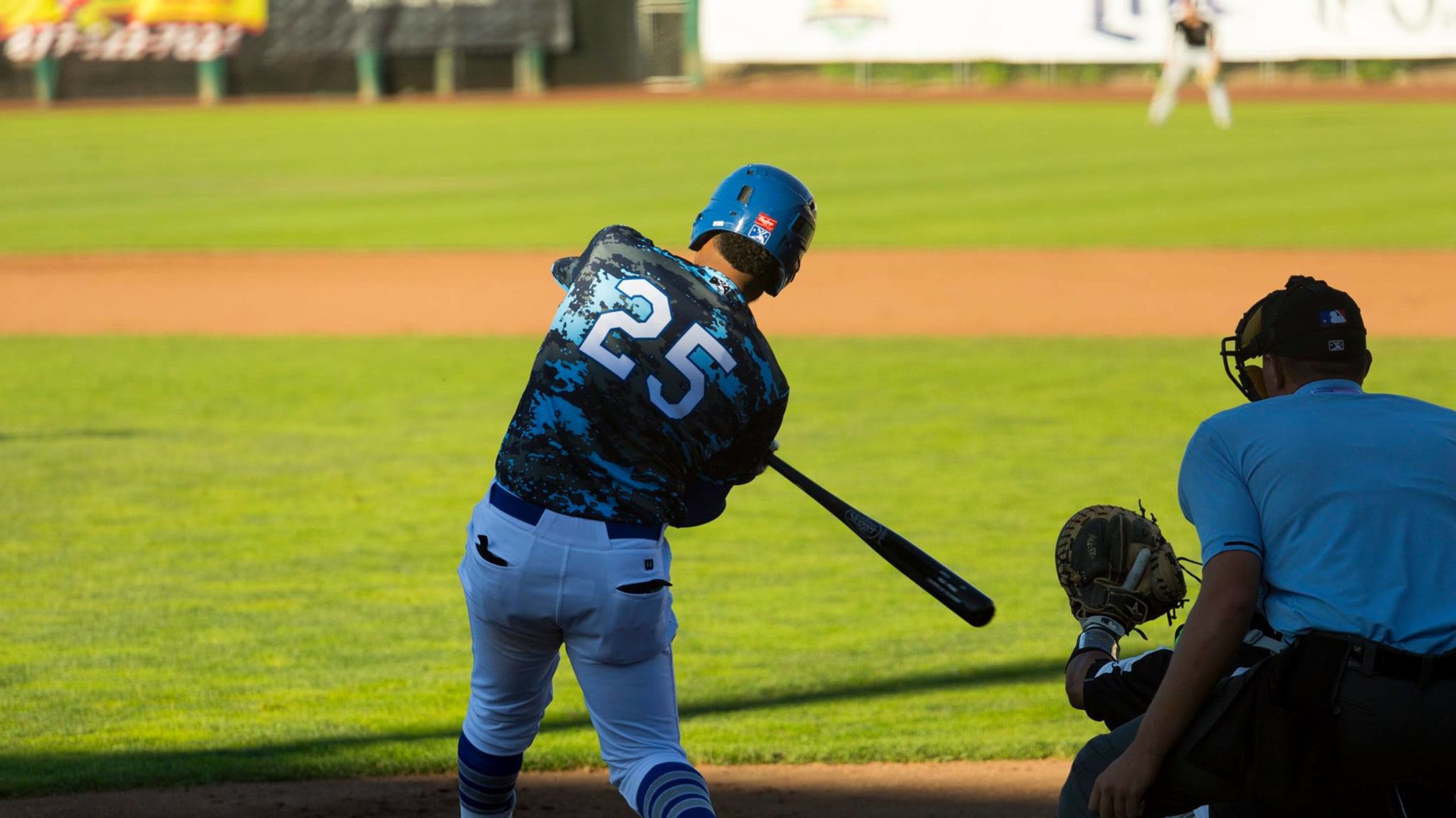 Michael Medina was 2-for-4 with a run scored Sunday afternoon (Kevin Johnson)
Patrick Duester wasn't expecting to be summoned into the ballgame. The Ogden Raptors went to the top of the ninth inning with a four-run lead, but an outfield error and back-to-back doubles pulled Idaho Falls within one.Duester entered the game with the potential tying run on second base and allowed
Patrick Duester wasn't expecting to be summoned into the ballgame. The Ogden Raptors went to the top of the ninth inning with a four-run lead, but an outfield error and back-to-back doubles pulled Idaho Falls within one.
Duester entered the game with the potential tying run on second base and allowed a dangerous fly ball to right-center field, but Romer Cuadrado tracked it down to end the game with a 6-5 final. Duester earned his first save with the Raptors, and the win pulled Ogden into a tie with Idaho Falls for second place in the South division, two games behind first-place Orem.
Ogden busted out to an early lead. In the bottom of the first, Cuadrado knocked in Tyler Adkison with a seeing-eye single to left. Another two-out RBI came in the second, as Moises Perez' line drive scored Garrett Hope, who had opened the frame with a hit.
Four more Raptors runs crossed in the third. Nick Yarnall led off with a solo home run, his third of the season, and after a groundout Michael Medina reached on his second hit of the game. Luis Paz ripped a single to right, bringing up Hope. The catcher crushed a soaring drive over the left field fence for his second blast of the year and a 6-0 Ogden lead.
Despite the early runs, the Raptors failed to bring in any more insurance. They left two on in the first and stranded the bases loaded in the third after Hope's home run, leaving a total of six runners on base through three innings.
Idaho Falls plated their first runs of the game after Raptors starter Edwin Uceta exited the game. Uceta pitched four innings, allowing two hits and no runs. Three hits, including two doubles, scored two Chukars in the sixth, which was all they plated before their ninth-inning rally.
The rubber match between Idaho Falls and Ogden is set for Monday at 7, with fireworks planned after the game. Before the contest, the Raptors will be giving out 500 mini bobblehead dolls featuring former Raptors Prince Fielder!