Raptors Race to Sole Possession of First
Ogden win plus Orem loss gives Raptors one-game advantage with 17 to play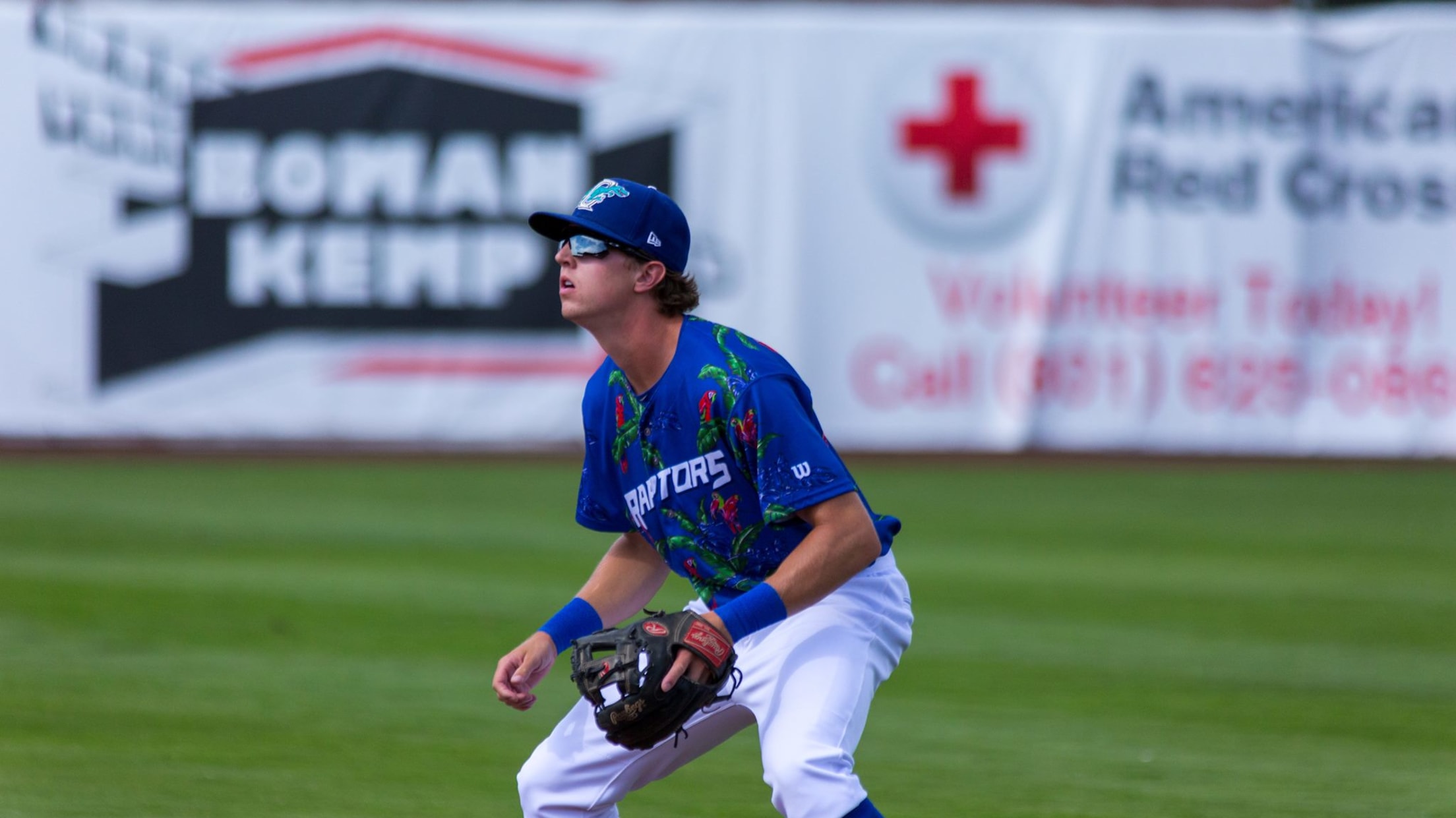 Connor Heady launched a three-run home run, took three walks and scored twice in the Ogden win (Kevin Johnson)
After taking three of four from the Orem Owlz over the weekend, the Ogden Raptors entered play Wednesday in a dead heat with the Owlz and just one game up on the Grand Junction Rockies for the Pioneer League South division second-half crown.While the Rockies took care of the Owlz
After taking three of four from the Orem Owlz over the weekend, the Ogden Raptors entered play Wednesday in a dead heat with the Owlz and just one game up on the Grand Junction Rockies for the Pioneer League South division second-half crown.
While the Rockies took care of the Owlz in extra innings, the Raptors were putting a hurting on the Idaho Falls Chukars, with a 13-8 final in Idaho Falls. The results dropped the Owlz into a second-place tie with Grand Junction and elevated the Raptors to the top spot, alone, for the first time this season.
Ogden plated runs in various ways throughout the night. Three-run homers in both the first and second staked the visitors to an early 6-0 lead. Later on, Donovan Casey stroked a pair of two-run singles to help the Raptors pull away when Idaho Falls closed the gap.
And in the end, reigning Pioneer League Pitcher of the Week Justin Hoyt struck out all five batters he faced for his first professional save.
Mitchell Hansen was the first to put the Raptors on the board. His three-run blast in the top of the first allowed Luis Paz and Romer Cuadrado to trot home. After Kevin Lachance and Ramon Rodriguez reached to open the second, Connor Heady lifted a 2-0 pitch to the opposite field and over the fence in right for Ogden's second blast of the game.
The Chukars pulled within two runs after the third inning, but Hansen led off the fifth with a triple before scoring on an error off the bat of Rylan Bannon. After a Brayan Morales single, Kevin Lachance drove in Bannon with a hit. The next two batters were put out, but Casey jumped on the first pitch he saw for a single to center as both runners crossed the plate. It was his first run-scoring hit with the Raptors that wasn't a solo home run.
Two Idaho Falls runs in both the sixth and eighth innings pulled the hosts again within two runs, but a ninth-inning rally gave Ogden insurance. Morales, Lachance and Heady reached to load the bases with one out, and Casey lined the first pitch he saw to right field to bring in another pair. Cuadrado later singled to center to push the lead to five.
Casey finished the night going 4-for-6 with four RBI. Hansen drove in three and scored two runs, Morales scored twice and Lachance stole two bases while crossing the plate three times. Conor Costello earned the win despite allowing a two-run home run in the eighth inning.
The Raptors and Chukars play game two of their four-game series in Idaho Falls Thursday night at 7:15.