Raptors Rout Rockies
Ogden smashes season-high five home runs, including Cuadrado slam and two from Heredia, in 10-1 roasting of Grand Junction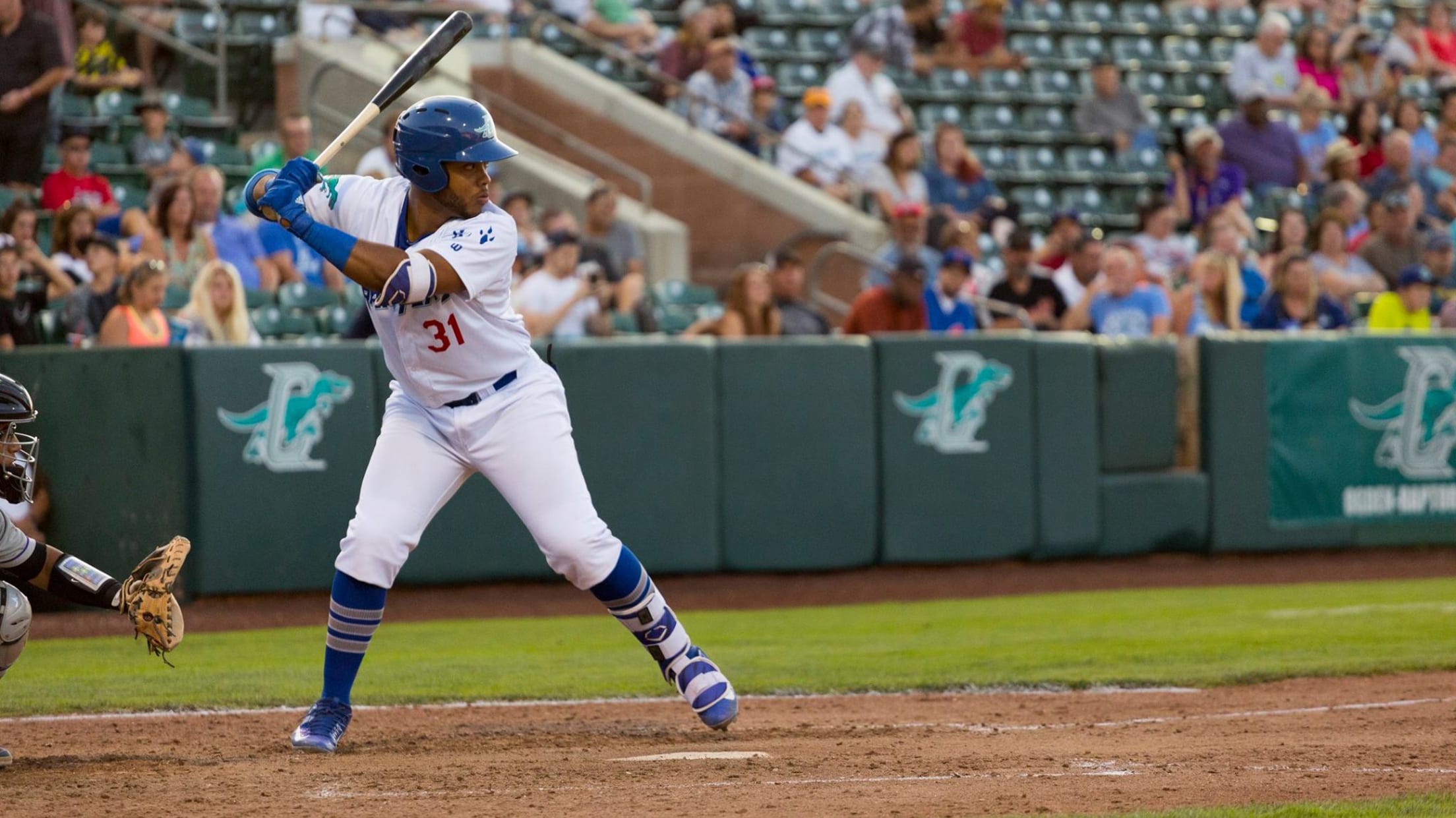 Hendrik Clementina bashed his second home run of the season Sunday evening (Kevin Johnson)
Saturday night, the Grand Junction Rockies hit five home runs to beat the Ogden Raptors.Sunday evening, the Raptors returned the favor.The Pioneer League's leading home run-hitting team launched five bombs, including Starling Heredia's first two as a Raptor and a grand slam from Romer Cuadrado, to crush the host Rockies
Saturday night, the Grand Junction Rockies hit five home runs to beat the Ogden Raptors.
Sunday evening, the Raptors returned the favor.
The Pioneer League's leading home run-hitting team launched five bombs, including Starling Heredia's first two as a Raptor and a grand slam from Romer Cuadrado, to crush the host Rockies by a final of 10-1.
Heredia, in his fourth game with the Raptors, stepped up with one out in the first and crushed his first Ogden homer to left-center field.
Neither team scored until the fifth, when the Raptors loaded the bases with two down on a Moises Perez single (his third of four on the day), a Heredia double and Nick Yarnall's walk. Cuadrado, the cleanup hitter, lined a 2-2 pitch over the wall in right-center for a grand slam, the third on the season from Ogden, for a 5-0 lead.
The Raptors went back-to-back in the sixth, as Eric Meza hit his first blast and Hendrik Clementina followed with his second of the campaign, and Heredia made it 8-0 with a round tripper to right-center in the seventh inning.
Ogden piled on in the eighth, seeing Meza race home on a bases-loaded wild pitch, and in the ninth Gersel Pitre tripled and scored on a Tyler Adkison sacrifice fly.
Grand Junction broke up the shutout with a solo shot in the bottom of the seventh.
Carlos Felix started for the Raptors and pitched five inning of shutout ball, striking out five and allowing just two hits. The first Rockies runner came on a bunt single with two out in the third. Kam Uter, Justin Lewis and Matt Jones finished the game with a combined four strikeouts in four innings.
The rubber match of the three-game set will be Monday at 6:40 p.m. After the game, the entire Pioneer League takes Tuesday off for the MLB All-Star Game, and the Raptors find themselves at home for a week starting Wednesday against two North division teams.