Rawhide Clinch the Second Half Championship of the Northern Division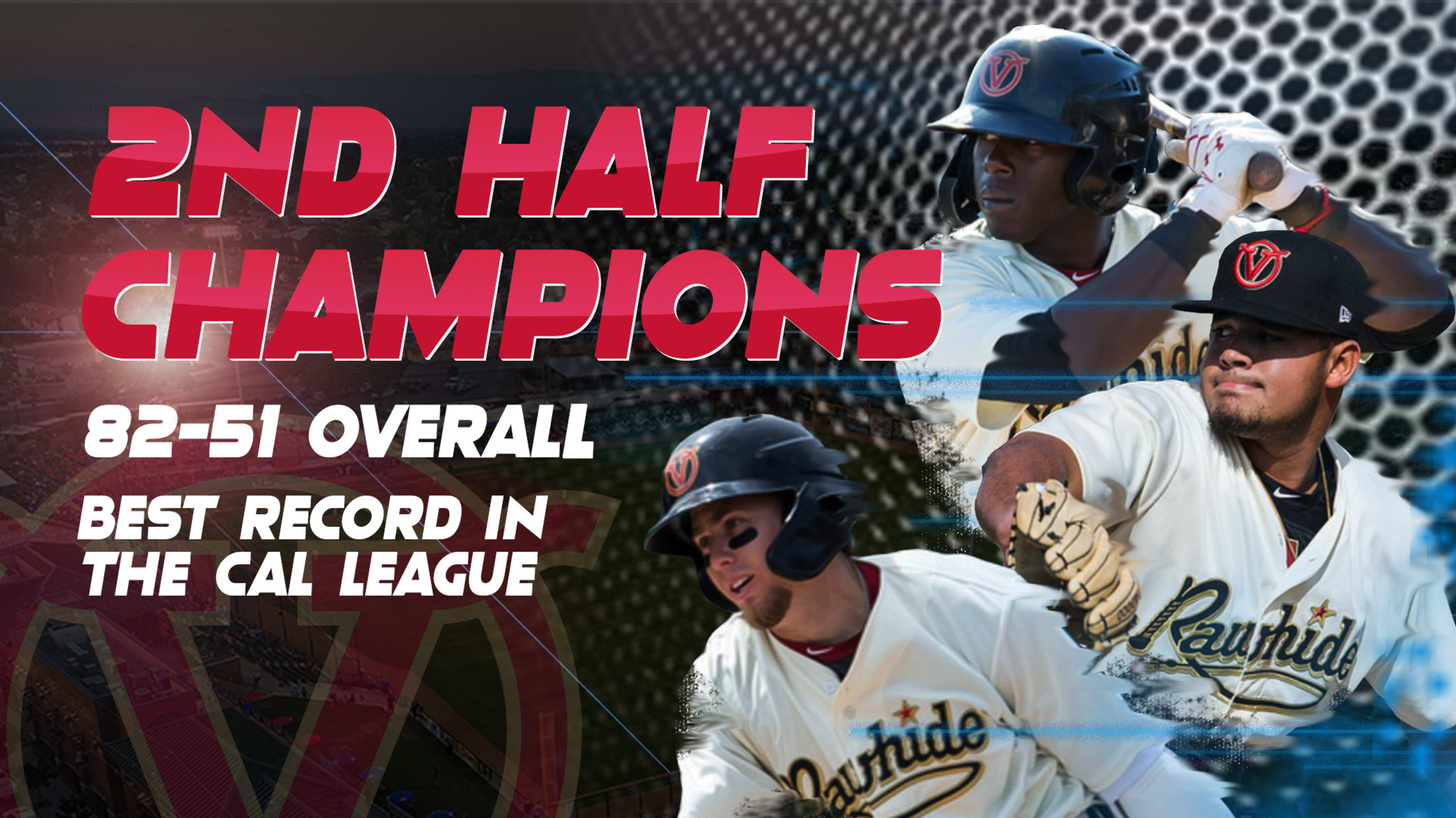 MODESTO, CA-Rawhide defeat the Nuts 9-2 and the San Jose Giants lose 2-0 to clinch the Second Half Championship of the Northern Division. The Rawhide make it a season sweep of the California League Northern Division by winning both the first and second half championships. Justin Vernia earned his eighth
MODESTO, CA-Rawhide defeat the Nuts 9-2 and the San Jose Giants lose 2-0 to clinch the Second Half Championship of the Northern Division. The Rawhide make it a season sweep of the California League Northern Division by winning both the first and second half championships.
Justin Vernia earned his eighth win of the season after pitching seven scoreless innings. The Rawhide scored first off a fielding error by the catcher, David Sheaffer . In the third, Alek Thomas hit his second home run as a member of Visalia to make it a 3-0 game. Two more runs would score in the third to give the Rawhide a 5-0 lead.
Entering the eighth inning, the Rawhide led 8-0 after RBI hits by Luis Alejandro Basabe , Yoel Yanqui , and Alex King . Modesto battled back by scoring two runs off Luis Castillo , but the Rawhide drove in another run to finish the game with a 9-2 score.
The Rawhide are currently in a 40-year championship drought. They have reached the finals 11 times in those 41 years, but have not come out on top. No other professional team has reached the finals that many times and not won the championship. The only team that is close to that record is the Minneapolis/Los Angeles Lakers from 1958-1972 when they reached the finals eight times without winning the championship.
The Rawhide will face the wild card winner of the Northern Division in the Northern Divisional Finals. Playoffs are best-of-five series and will start on September 4th. The Rawhide will travel for the first two games and then play at home for the final three starting on September 6th.