'Cats Claim Series Win After Late Surge
Strong Outing by Parra, Late Offensive Explosion Sinks Evansville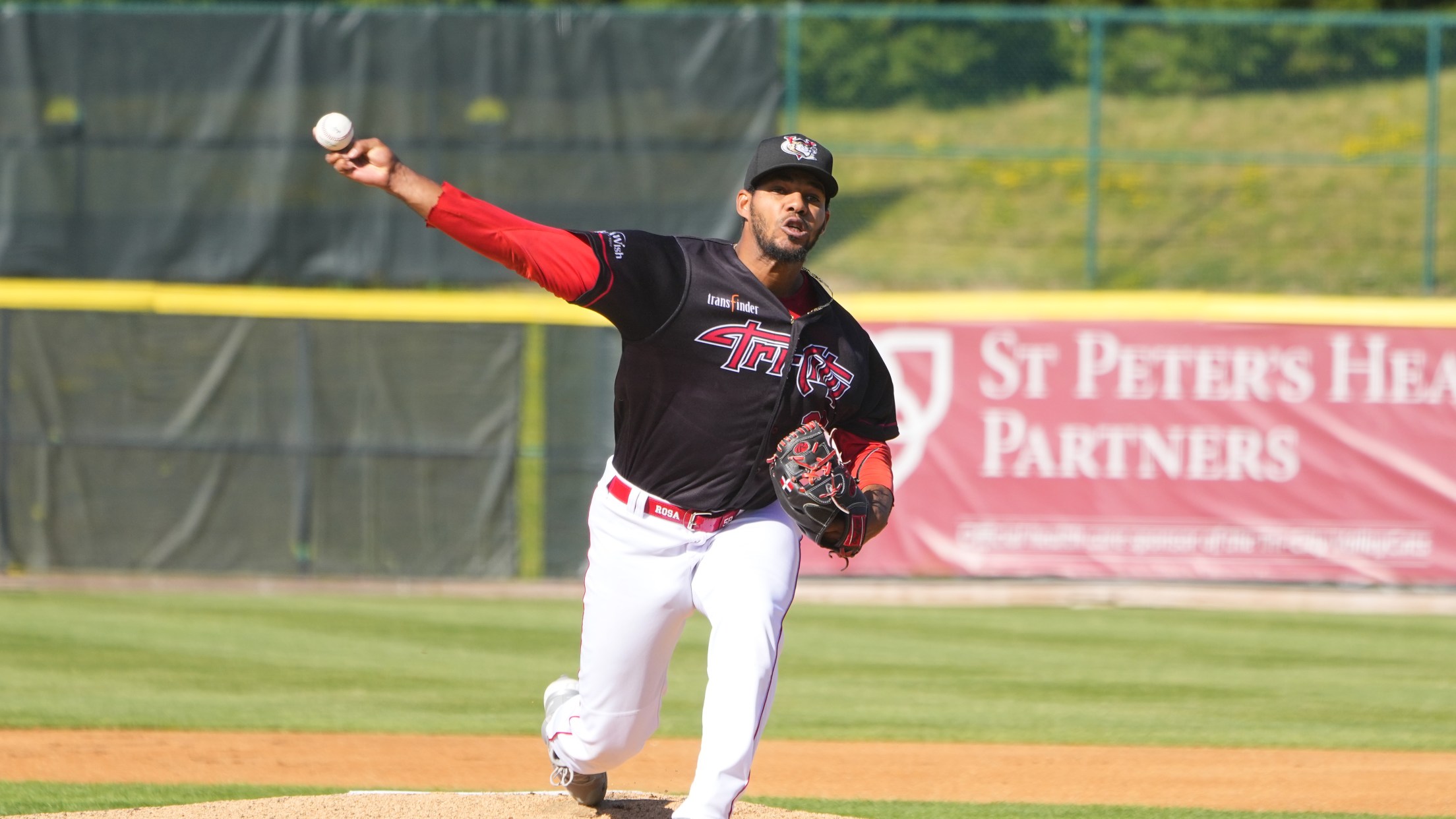 EVANSVILLE, IN - Following a tough loss in Evansville on Saturday night, the Tri-City ValleyCats were back in action against the Otters at historic Bosse Field looking to claim a series win to end the road trip. In a game that remained scoreless until the fourth, the 'Cats would send
EVANSVILLE, IN - Following a tough loss in Evansville on Saturday night, the Tri-City ValleyCats were back in action against the Otters at historic Bosse Field looking to claim a series win to end the road trip.
In a game that remained scoreless until the fourth, the 'Cats would send right-hander Olbis Parra to the mound. Parra would turn in one of his best outings to date in a ValleyCats uniform. The former San Francisco Giants farmhand spun 6.1 innings of two-run, four-hit baseball, striking out four.
After being held scoreless for nearly half of the game, both sides' bats would wake up in the second half of the contest. The 'Cats would strike first, tallying two on an RBI double by Jesus Lujano and sacrifice fly by Joey Campagna. After the Otters responded with a run in the fifth, The 7th would be a big inning for the 'Cats. The Frontier League leaders in home runs would once again get it done with the longball. Joey Campagna rocketed a two-run blast to left, before Carson McCusker would follow in his footsteps with a solo shot just two batters later.
Evansville would add another on a fielder's choice, with the 'Cats responding with a deep sacrifice fly by Brad Zunica, scoring Pavin Parks. Entering the bottom of the eighth inning, the Otters would trail by 4, however Evansville designated hitter Steven Sensley would leave the yard on Adam Hofacket's first pitch of the inning, cutting the Tri-City lead to 3. After an RBI single by Evansville shortstop Andy Armstrong, Trey Cochran-Gill entered the game with two outs and a runner on first, and escaped without any further damage.
The 'Cats would load the bases in the ninth with 1 out, making way for Brantley Bell, who despite having his home run streak snapped the night before, extended his hitting streak to 15 games in the first inning of Sunday's contest. Bell would drive in two runs with his second hit of the game, a single to center field, making it an 8-4 ballgame. Pavin Parks would follow Bell with an RBI double, plating 2 more, and making it a 10-4 ballgame heading to the bottom of the ninth. The big inning would seal it for the 'Cats, securing their third consecutive series win, and their seventh of nine to finish the six-game road trip.
FINAL | TRI-CITY (35-31) 10 EVANSVILLE (37-28) 4
W: Olbis Parra (3-3)
L: Ryan O'Reilly (5-5)
The Tri-City ValleyCats return home to Joseph L. Bruno Stadium on Tuesday to kickoff a huge homestand against divisional foes the Ottawa Titans and New Jersey Jackals as the playoff push intensifies. Get your tickets at the box office, by calling 518-629-CATS, or by logging on tcvalleycats.com.