August 27, 2021: Tri-City Comes Back in Dramatic Fashion to Take Series Opener
'Cats Tally Nine in One Inning to Take Homestand Opener From the Miners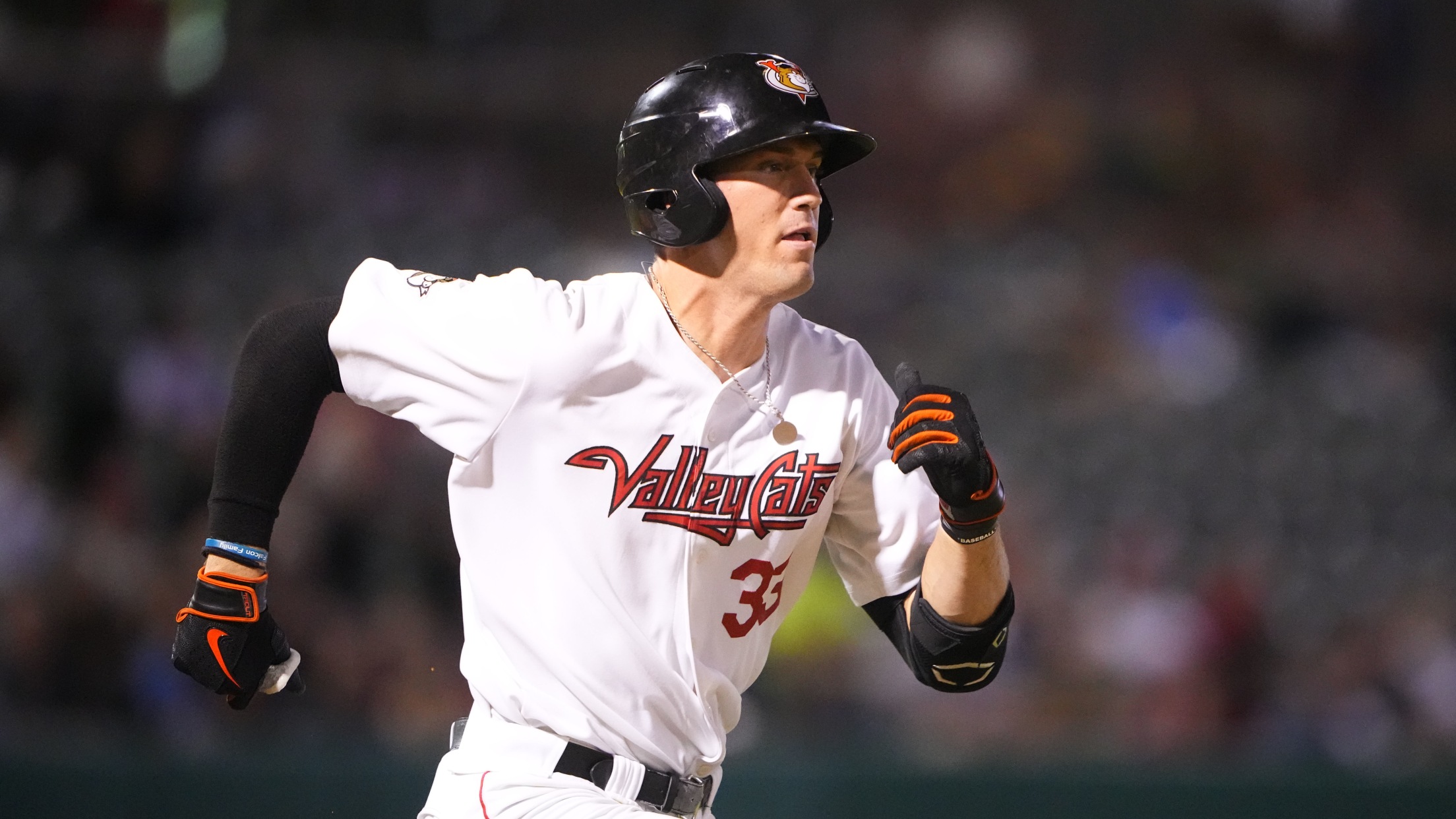 TROY, NY - The Tri-City ValleyCats (41-39) returned home to Joseph L. Bruno Stadium on Friday to a crowd of nearly four thousand fans waiting to see them take on the rival Sussex County Miners (45-34) on "Yankee Trails Night" and "Youth Baseball Night" presented by Yankee Trails. After falling
TROY, NY - The Tri-City ValleyCats (41-39) returned home to Joseph L. Bruno Stadium on Friday to a crowd of nearly four thousand fans waiting to see them take on the rival Sussex County Miners (45-34) on "Yankee Trails Night" and "Youth Baseball Night" presented by Yankee Trails.
After falling into a four-run hole in the top of the third, Denis Phipps cranked a three-run home run to left-center field to cut the Miners' lead to one. In the bottom of the fourth, Tri-City third baseman Juan Silverio singled to right field, surpassing Ben Zobrist's franchise record (87 in 2004) for most hits in a single season. The 'Cats surrendered seven more runs heading into the bottom of the seventh. When it seemed like all hope had been lost, the ValleyCats put up nine runs in one inning to take the lead, the tying blow coming in the form of a three RBI double off the bat of Carson McCusker, his second hit of the inning.
The Miners kept it interesting. Down two in the ninth, Cito Culver hit a leadoff solo shot off of Tri-City closer Trey Cochran-Gill. However, Cochran-Gill was able to escape trouble and secure the win, and his twentieth save of the year. Outfielder Carson McCusker earned the honor of Johnstone Supply's Player of the Game, going three-for-four with four RBI, and three runs scored.
FINAL | TRI-CITY 13 SUSSEX COUNTY 12
W: Jervic Chavez (1-0)
L: Robert Klinchock (4-1)
S: Trey Cochran-Gill (20)
The ValleyCats look to secure the series victory tomorrow night against the Sussex County Miners on "Classic Cartoons Night" where kids get in free with a paid adult thanks to Cap Com FCU! Click here for tickets and more information.