Report: Rangers' Palumbo suffers torn UCL
Tommy John surgery possible for team's No. 4 pitching prospect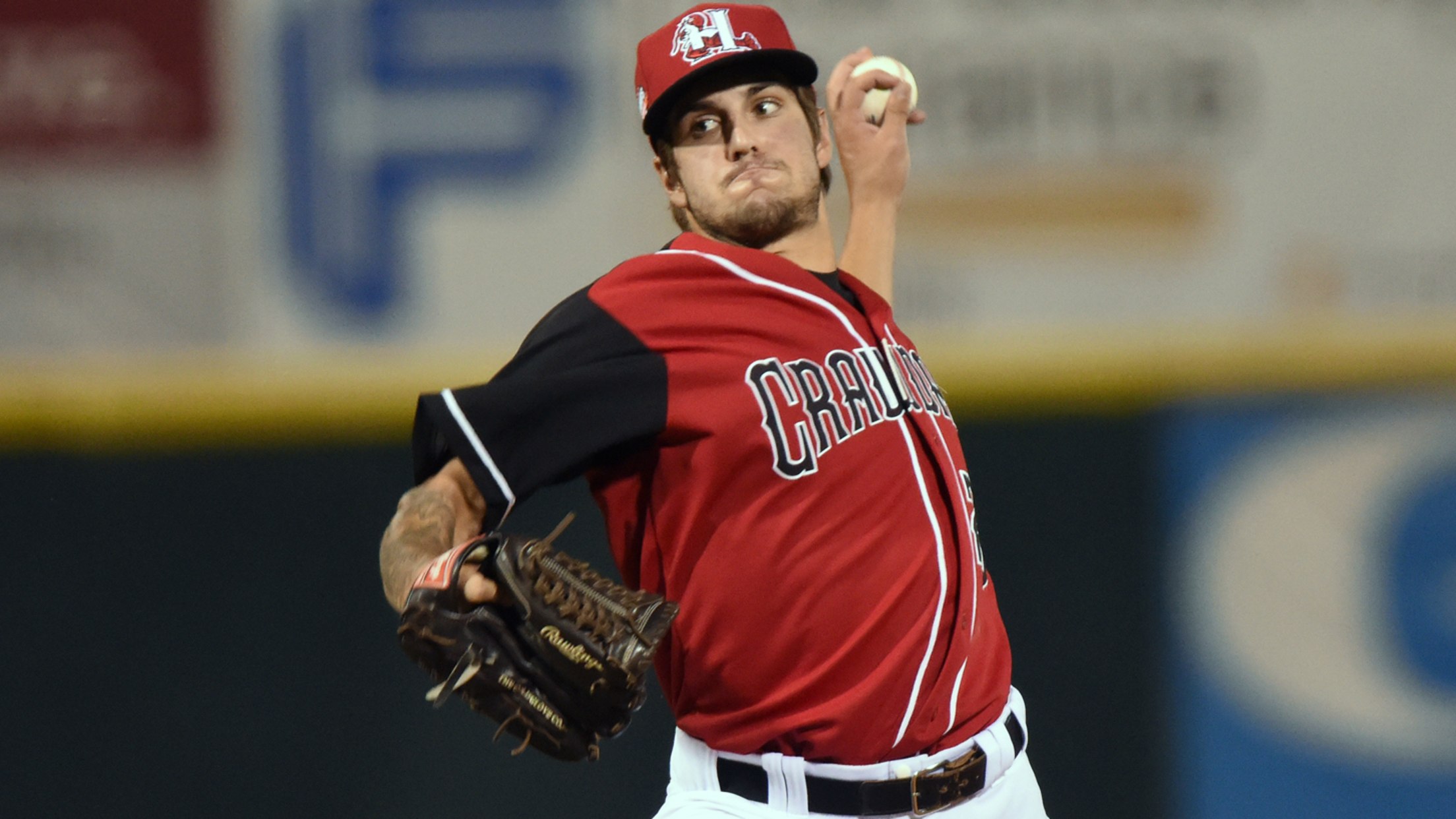 Joe Palumbo has a 2.61 ERA and 1.19 WHIP in 231 career innings as a Minor Leaguer. (Brian McLeod/MiLB.com)
Following a breakout 2016 campaign, Joe Palumbo faces a setback that will probably wipe out the remainder of his 2017 season.The Dallas Morning News reported the left-hander may undergo Tommy John surgery to repair a torn UCL. 
Following a breakout 2016 campaign, Joe Palumbo faces a setback that will probably wipe out the remainder of his 2017 season.
The Dallas Morning News reported the left-hander may undergo Tommy John surgery to repair a torn UCL.
The injury occurred Tuesday during Palumbo's outing for Class A Advanced Down East. A 30th-round pick in the 2013 Draft, Palumbo had allowed one hit and struck out seven over 4 2/3 innings when the injury apparently occurred.
On April 12, the left-hander fanned a career-high 10 in six innings of a 6-1 win over Winston-Salem.
Currently the Rangers No. 6 prospect, Palumbo spent all of 2016 with Class A Hickory. In 26 appearances, the Holbrook, New York native led South Atlantic League relievers with 12.8 strikeouts per nine innings and a .198 batting average against.
In July, the Rangers moved him into a starting role and Palumbo recorded a 2.37 ERA in seven games.
In three games this year for the Wood Ducks, the 22-year-old logged a 0.66 ERA and a 0.59 WHIP with 22 strikeouts in 13 2/3 innings.
According to the Dallas Morning News, if Palumbo opts for surgery, he will likely remain out of action until June 2018. He will be eligible for next season's Rule 5 Draft.
Michael Leboff is a contributor to MiLB.com.