Report: Top Mets prospect Rosario hospitalized
Shortstop has been out since July 17 with apparent stomach issue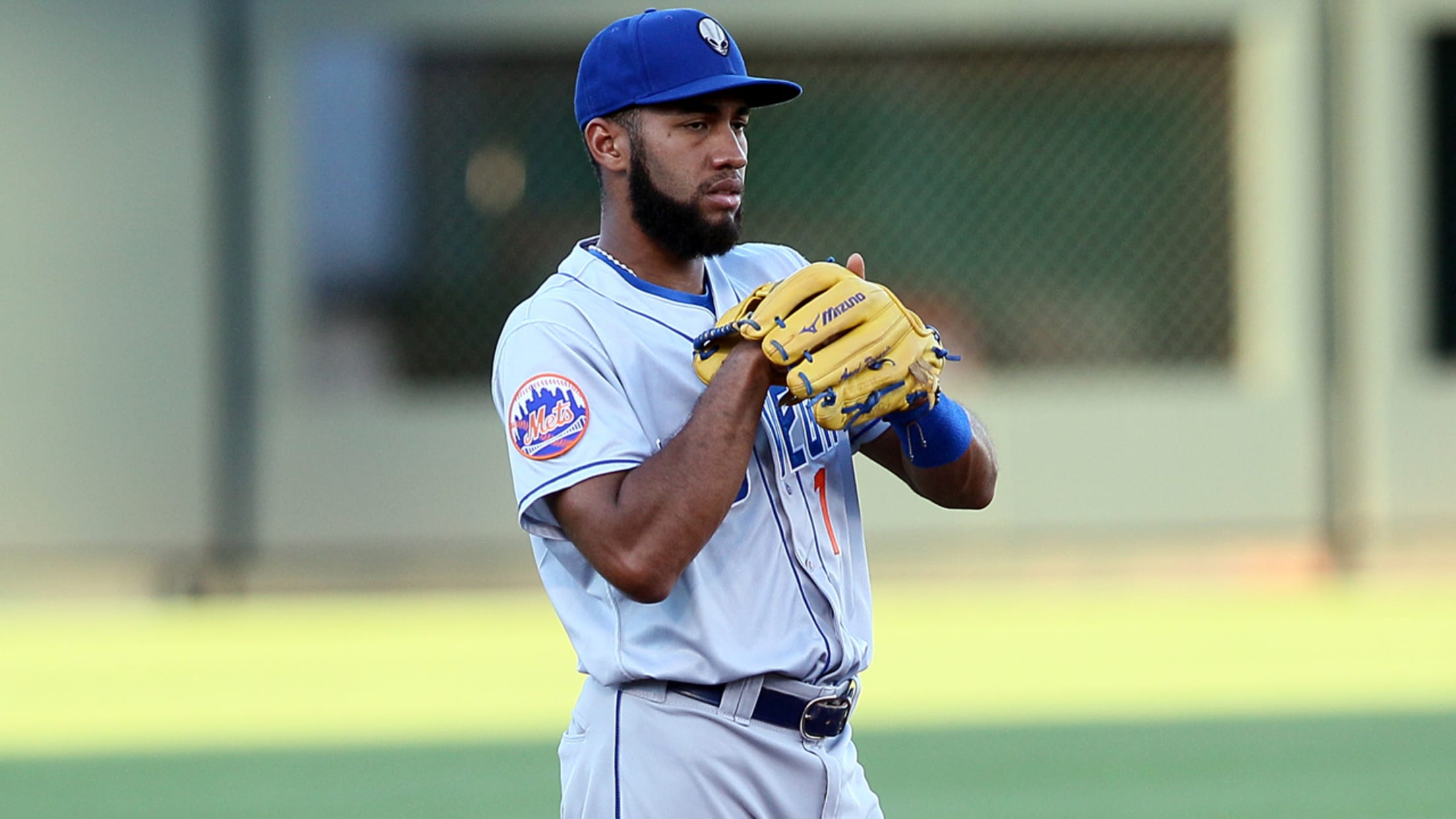 Amed Rosario has batted .330 with an .841 OPS in 87 games for Triple-A Las Vegas this season. (Jim Redman/MiLB.com)
Amed Rosario was taken to a Memphis hospital Saturday, according to the Las Vegas Review-Journal. The top Mets prospect has been dealing with a stomach issue, Triple-A Las Vegas manager Pedro Lopez told the newspaper, and the shortstop missed Sunday's game, his sixth straight out of the lineup.Rosario initially started
Amed Rosario was taken to a Memphis hospital Saturday, according to the Las Vegas Review-Journal. The top Mets prospect has been dealing with a stomach issue, Triple-A Las Vegas manager Pedro Lopez told the newspaper, and the shortstop missed Sunday's game, his sixth straight out of the lineup.
Rosario initially started feeling sick Wednesday, he told the Review-Journal. That day, Mets general manager Sandy Alderson said in a statement that Rosario had been out of the 51s lineup since July 17 due to a bruised right index finger.
Las Vegas flew to Memphis via Denver on Friday, and Lopez told the newspaper it's possible Rosario ate something during the layover that contributed to his condition. Rosario was vomiting after the team's arrival in Memphis, the paper said. After he began feeling ill again following cage work Saturday, the 21-year-old was taken to the hospital.
"They took him to the [emergency room] just to check and see if everything was good," Lopez told the paper. "Right now we're just waiting."
The issue has arisen several times for Rosario in recent weeks. Baseball's No. 3 overall prospect also reportedly felt sick after playing in the All-Star Futures Game on July 9 in Miami.
"When he flew from the Futures Game to Tacoma (on July 10) for the [Triple-A] All-Star Game in Tacoma, he said he was feeling a little upset, too, with his stomach," Lopez told the Review-Journal. "We don't know whether it's from flying or the hours or whatever, so we don't know."
Rosario has stood out in the Pacific Coast League all year, batting .330/.368/.473 with seven home runs and 53 RBIs in 87 games and was off to a roaring start in July. After slumping to a .237/.285/.360 line in 27 June contests, Rosario rebounded to hit .450/.465/.550 through his first nine games this month.
Tyler Maun is a contributor to MiLB.com. Follow him on Twitter @TylerMaun.