Flying Squirrels go nuts on Fourth of July
'Richmond Together Under the Lights' claims top July promo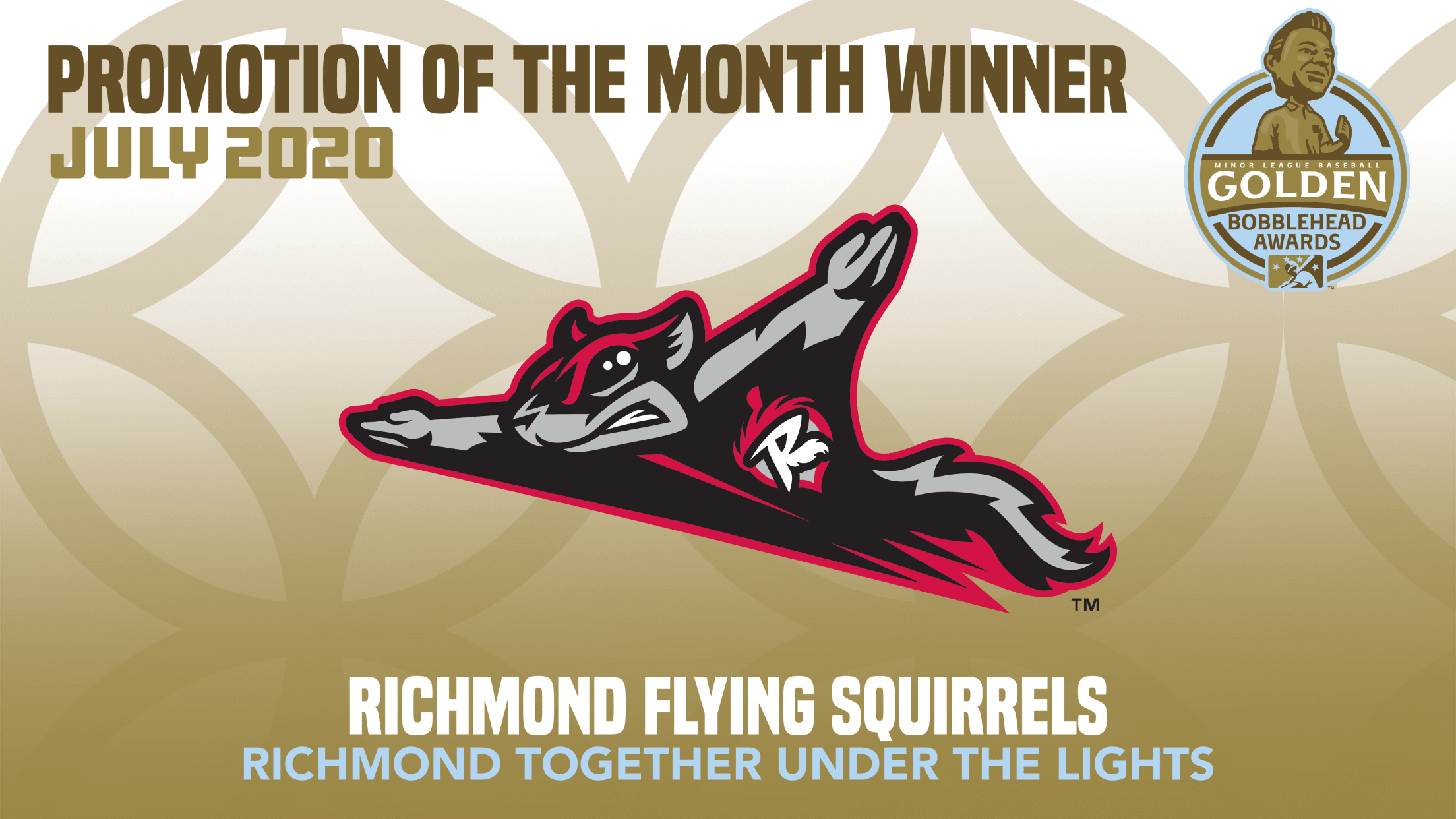 When the Minor League Baseball world found out on June 30 that the 2020 season would not be played, the Richmond Flying Squirrels refocused their energy on an opportunity to bring the community together on the Fourth of July despite the disappointing news. While obviously let down, they were already
When the Minor League Baseball world found out on June 30 that the 2020 season would not be played, the Richmond Flying Squirrels refocused their energy on an opportunity to bring the community together on the Fourth of July despite the disappointing news. While obviously let down, they were already working on something big.
As teams across the country were pivoting from being baseball teams to event companies, the Flying Squirrels were deep into the planning stages of a Fourth of July fireworks celebration that would not need a baseball game as an opening act.
"We were just like every other Minor League Baseball team, trying to find ways to entertain fans without baseball and hopefully put smiles on people's faces and provide a little Fourth of July joy," said Flying Squirrels vice president and chief operating officer Todd "Parney" Parnell.
Facing a statewide directive that prohibited gatherings of more than 50 people, the City of Richmond was looking for an alternative to the annual citywide fireworks show.
The Flying Squirrels, looking to boost morale in a community dealing with escalating racial tensions, were already in the planning stages with their local CBS affiliate (WTVR CBS 6 News) on a one-hour live Fourth of July celebration that would be called "Richmond Together Under the Lights," and would culminate with the airing of a fireworks show from just outside The Diamond. As it turned out, it was a perfect match.
"We've had a great relationship with the City of Richmond, and in particular the Parks and Recreation department through Flying Squirrels Charities' 'Renovating Richmond's Recreation' initiative, and instead of cancelling their fireworks show, we moved it to the ballpark and we put on a huge show with live entertainment that CBS 6 carried live," said Parnell.
The one-hour broadcast included a live performance of "Lean On Me" by local recording artist Rodney Stith and a stirring rendition of "God Bless America" by Richmond police officer Mervin Mayo as he played the keyboard.
Also included in the broadcast, which was hosted by Parnell and CBS 6 anchor Greg McQuade, were messages from former baseball player David Justice, country music singer Toby Keith and many other regional and national celebrities wishing viewers a happy Fourth of July.
FIVE, FOUR, THREE, TWO, ONE! 🎆🎇🎆

Thanks for tuning in to Richmond Together, Under the Lights on @CBS6 tonight! #July4th2020 pic.twitter.com/GDSovYL03q

— Richmond Flying Squirrels (@GoSquirrels) July 5, 2020
"Our staff did a great job reaching out to celebrities from all walks of life to have them record messages and submit them for the program," said Parnell. "Even with the horrible news that week that the season was off, the staff really came together to make this event as great as we thought it could be."
Parnell was quick to point out that none of this would have been possible without the cooperation and support of CBS 6.
"When we ran the idea by CBS 6 General Manager Stephen Hayes, he was quick to say yes, so he deserves a lot of the credit," said Parnell. "We really salute CBS 6 for wanting to put smiles on peoples' faces as much as we did, and I think we did that."
Adding another layer to the event was the special guests that watched the event unfold from the playing field at The Diamond. The Flying Squirrels' beer distributor, Brown Distributing, provided one military family from each branch of the United States Armed Forces the opportunity to watch the proceedings from a base on the infield. Winners were selected through a contest on the CBS 6 website and the winners had a front row seat for a special night in Richmond.
"We always say we are in the memory-making business, and the experience those families were able to have that night was something they'll never forget," said Parnell.
In the end, while the Flying Squirrels received a lot of attention for the event, which attracted over 100,000 viewers, it was the people that made it happen that stood out to Parnell.
"A lot of great people gave up their Fourth of July holiday to put this event on for the greater Richmond community, whether it was the television production people putting on the show, to the guys running cables at the ballpark, it really took a lot of people," said Parnell. "And I can't say enough about our staff and all of the work they put in to do something for the betterment of our community. It was a very satisfying event for all of us to be a part of."
Jeff Lantz is senior director, Communications, at Minor League Baseball.