River Cats Edge Express 8-7 in PCL Championship Opener
Round Rock Rally Stalls as Sacramento Walks off Game One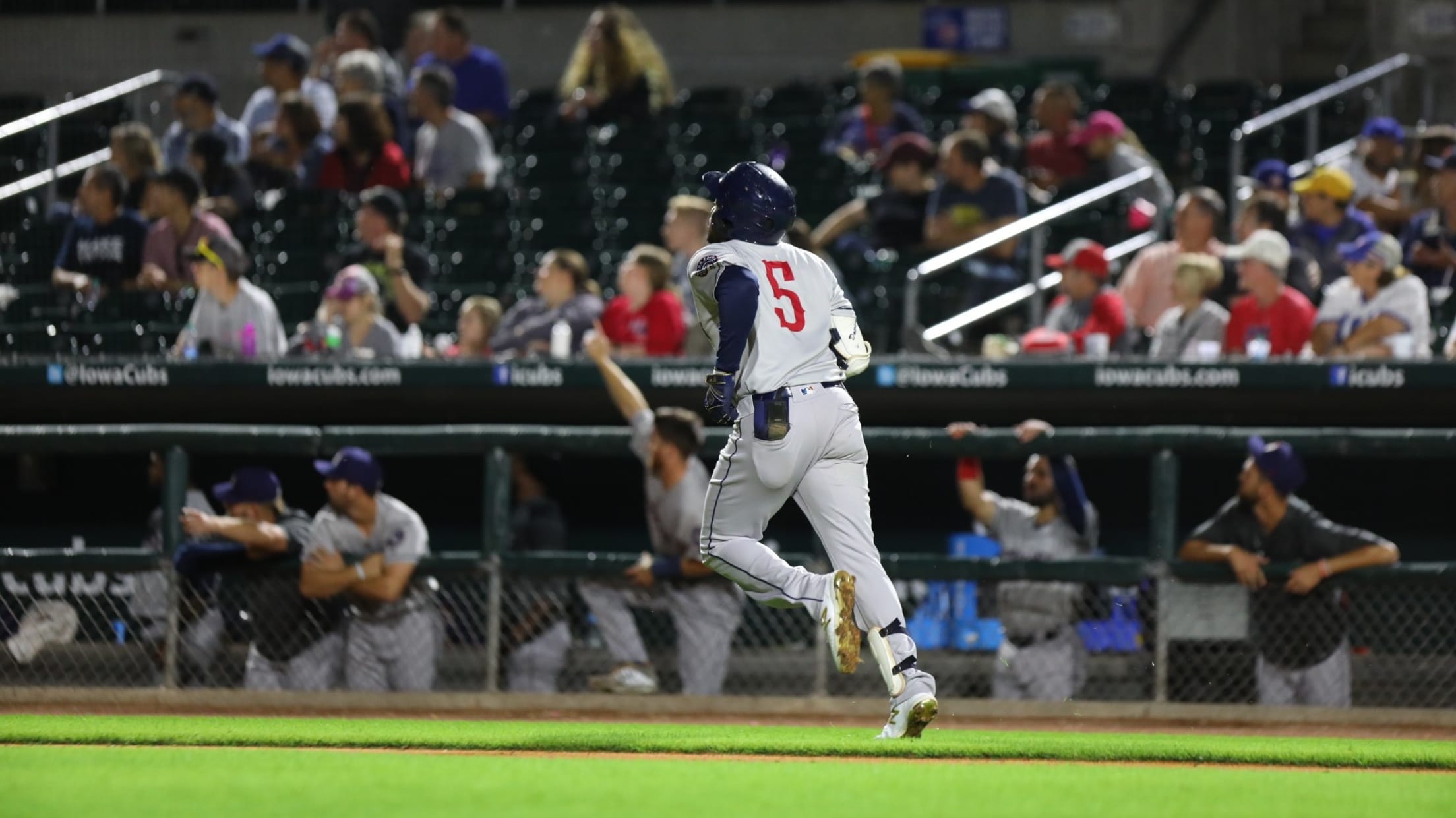 SACRAMENTO, California - The Sacramento River Cats (1-0) took a 1-0 lead in the Pacific Coast League Championship Series with a dramatic 8-7 win over the Round Rock Express (0-1) on Tuesday night at Raley Field. Round Rock rallied late to level the score, but the River Cats ultimately prevailed
SACRAMENTO, California - The Sacramento River Cats (1-0) took a 1-0 lead in the Pacific Coast League Championship Series with a dramatic 8-7 win over the Round Rock Express (0-1) on Tuesday night at Raley Field. Round Rock rallied late to level the score, but the River Cats ultimately prevailed in walkoff fashion.
Express RHP Ronel Blanco (0-1, 9.00) suffered a tough-luck loss after surrendering the game-winning run in an inning out of the bullpen. On the wining side, Sacramento RHP Tyler Cyr (0-0, 0.00) held off Round Rock for 0.2-innings to earn the win.
Round Rock opened scoring in the series immediately as LF Drew Ferguson and SS Jack Mayfield singled prior to a Taylor Jones sacrifice fly in the top of the first inning. However, the next inning, DH Francisco Peña and RF Joe McCarthy collected a pair of singles before advancing to second and third respectively on a groundout. LF Jacob Heyward then singled in the pair to put Sacramento ahead 2-1.
The E-Train charged back in the third as Ferguson was hit by a pitch before Jones drew a walk. 3B Nick Tanielu then drove in Ferguson on a sacrifice fly and reached base thanks to a fielding error on the play. Before the inning was through, Jones tacked on another run via a sacrifice fly off the bat of 2B Alex De Goti.
The one-run advantage was short lived as 2B Levi Michael homered to lead off the third. SS Abiatal Avelino and CF Mike Gerber then teamed up for a pair of singles, one of which was later plated on a 3B Christian Adames sacrifice bunt that put the River Cats up 5-4.
Following two scoreless innings, Round Rock dropped a three-spot to regain control. De Goti and DH Stephen Wrenn each worked walks and advanced into scoring position when C Jamie Ritchie grounded out. With De Goti on third, Dawson brought Round Rock within 5-4 on yet another sacrifice fly moments before McCormick notched a two-run blast for the go-ahead runs.
The back-and-forth affair continued in the eighth as Pena hit a two-run homer, scoring Adames, who had previously singled, to take a 7-6 lead. Facing a one run deficit, Dawson wasted no time tying the game with a leadoff bomb, his second at the Triple-A level.
In the end, the River Cats walked it off on a by C Ronnie Freedman followed by an RBI single courtesy of Avelino to seal the 8-7 victory.
Round Rock looks to level the best-of-five series in game two on Wednesday night. The pivotal game is set to see Express RHP Brandon BIelak (8-4, 4.41) against River Cats RHP Chase Johnson (1-2, 7.64). First pitch at Raley Field is slated for 8:35 p.m.
For more information on the Express, visit RRExpress.com or call (512) 255-2255. Keep up with the Express on Facebook, Instagram and Twitter, and join the conversation during our historic 20th season using #20STROng.
#RR#
Round Rock Express Baseball, owned and operated by Ryan Sanders Baseball, LP, is the proud Triple-A Affiliate of the Houston Astros and a member of the Pacific Coast League.