River Cats scratch out win over Rainiers on Friday
Sacramento snaps Tacoma's 4-game win streak | DH Brian O'Keefe (TAC): 2-for-4, HR, double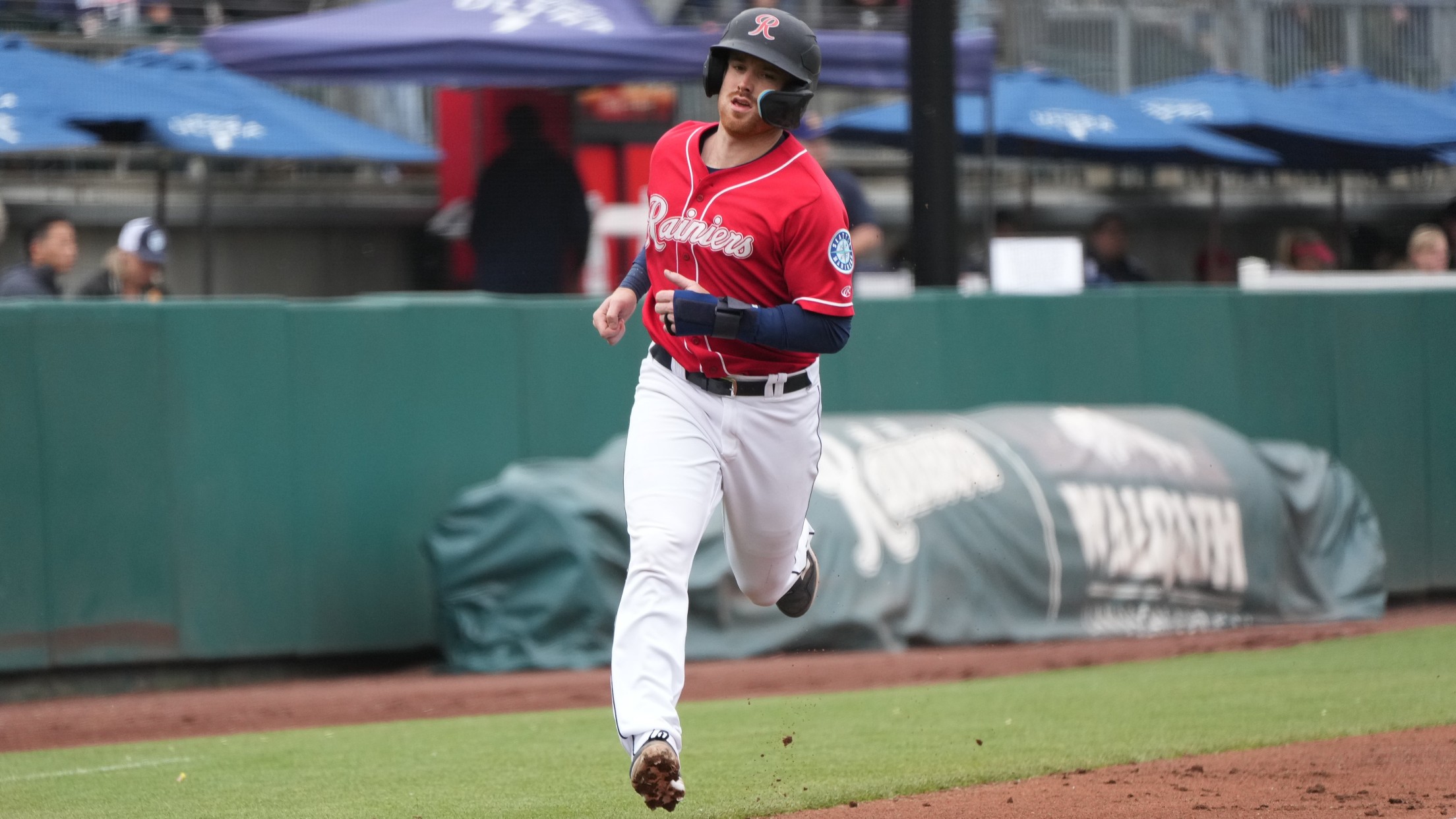 Tacoma, WA (6/17/22) – The Tacoma Rainiers (26-37) fell to the Sacramento River Cats (25-39) 7-1 in the fourth game of the series on Friday night at Cheney Stadium. It marked Tacoma's sixth straight game without an error, a streak that has lasted 59 consecutive innings. Sacramento got to Rainiers
Tacoma, WA (6/17/22) – The Tacoma Rainiers (26-37) fell to the Sacramento River Cats (25-39) 7-1 in the fourth game of the series on Friday night at Cheney Stadium. It marked Tacoma's sixth straight game without an error, a streak that has lasted 59 consecutive innings.
Sacramento got to Rainiers RHP Patrick Weigel immediately. In the top of the first, with former Tacoma infielder Donovan Walton on, David Villar blasted a homer to left, giving the River Cats a 2-0 lead. The shot was Villar's 17th, tying him with Stone Garret of Reno for the PCL lead. Later in the inning, with the bases loaded, Jhonny Pereda drew a walk, scoring a run. Still in the top of the first, Arquimedes Gamboa knocked in two more runs on a single to left, making it a 5-0 game.
In the top of the fourth, the River Cats tacked on another run with an RBI fielder's choice by designated hitter Jason Vosler. The Rainiers got a run back in the bottom half of the inning. Brian O'Keefe, in the lineup for the first time since June 12, slugged a ball well over the fence in left, cutting Sacramento's lead to five.
In the top of the eighth inning, with two out, the River Cats strung together a trio of singles (Pereda, Gamboa, Heliot Ramos) to push across another run. It was the final run of the game, for a 7-1 SAC final.
On a bullpen night for each side, nine total pitchers were used in the game, including five for Tacoma (Weigel, Margevicius, O'Brien, Bird and Misiewicz).
The Rainiers series against the River Cats continues Saturday at Cheney Stadium, with first pitch scheduled for 5:05 p.m. PT. Daniel Ponce de Leon takes the hill for Tacoma, opposed by Raynel Espinal of Sacramento.
Rainiers broadcaster Mike Curto will have full coverage on TacomaRainiers.com. All 2022 Rainiers games, home and away, can also be heard for free on the MiLB First Pitch app. HD video broadcasts of every home game can be viewed with a MiLB.TV subscription.
About the Tacoma Rainiers
The Tacoma Rainiers are the Triple-A affiliate of the Seattle Mariners. The Rainiers are a member of the Pacific Coast League and have been a Mariners affiliate since establishing the Rainiers moniker in 1995.
The most up-to-date news and notes about the Tacoma Rainiers and Cheney Stadium can be found at WeRTacoma.com, or by following the Rainiers on Twitter (@RainiersLand), Instagram (@tacomarainiers) and liking the team on Facebook.