RiverDogs Offer "Guaranteed" Playoff Tickets for Low-A East Championship Series in September
Fans That Buy Tickets Now will Receive Tickets to all Potential Home Playoff Games for the Price of One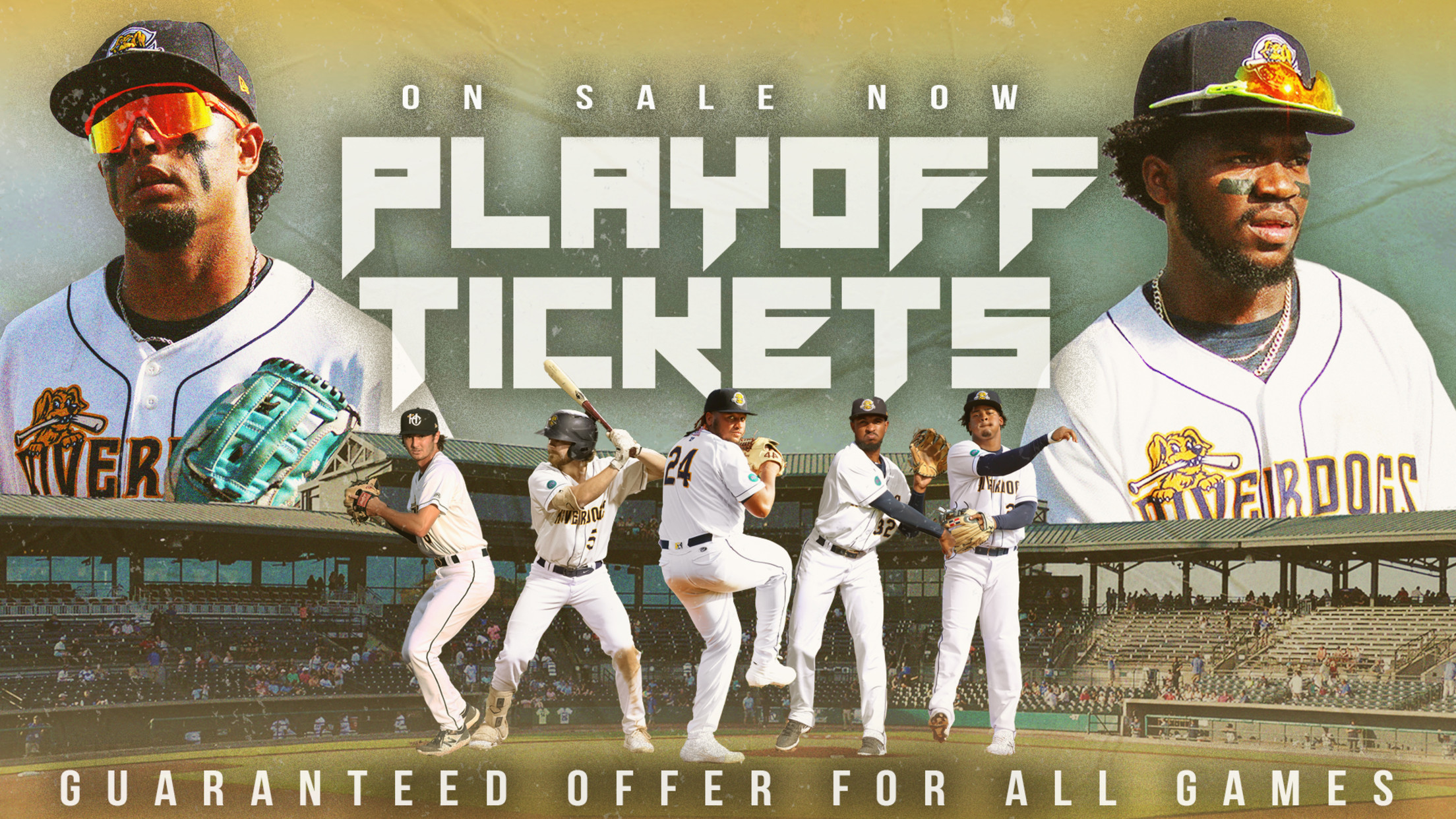 BUY PLAYOFF TICKETS NOW The Charleston RiverDogs sit atop the Low-A East standings by a comfortable margin with just over 40 games remaining in the regular season. On Friday, the club announced that playoff tickets are on sale immediately, with a special offer for fans who want to lock in
The Charleston RiverDogs sit atop the Low-A East standings by a comfortable margin with just over 40 games remaining in the regular season. On Friday, the club announced that playoff tickets are on sale immediately, with a special offer for fans who want to lock in their seat for September playoff baseball. For a limited time, fans who purchase tickets now to the team's first home playoff game will receive all subsequent home games for free.
The team could play up to three home playoff games in a best-of-5 championship series, which begins September 21. If the team finishes in second place, it will host Games 1 and 2 on September 21 & 22. If the team remains in first place, it will host Game 3 on September 24 and then Games 4 and 5 on the next two nights, if necessary. The two playoff-qualifying teams will be determined by best full-season winning percentage, regardless of division.
By purchasing a ticket, fans will not only receive a ticket to the game they purchase – either Game 1 or Game 3 – but could potentially receive up to two additional games at no extra cost. In the unlikely event that the team does not qualify for the playoffs, ticket purchasers will be credited the value of their tickets. The "guarantee" offer will be in place until the team clinches a playoff spot.
"We're excited about the strong prospect of playoff baseball returning to the Holy City for the first time since 2017," said RiverDogs president and general manager Dave Echols. "We want the fans and community who've supported us all year to have the first crack at tickets for the postseason."
Playoff tickets start at just $10 (plus taxes and fees) for grandstand level seats along with $11 for upper reserved, $18 for field view, and $20 for diamond view.
Purchase playoff tickets here.
All RiverDogs tickets for the 2021 season are available for purchase online and will be delivered digitally. Once purchased, tickets can be printed at home or scanned on a phone. For answers to frequently asked questions, fans are encouraged to visit the RiverDogs Digital Ticket Guide. In addition to tickets, the entire RiverDogs gameday experience will be cashless including parking, the team store and concessions. Fans who do not have credit or debit cards will be able to use cash to purchase gift cards at Fan Services on gamedays. Masks are no longer required, but suggested for non-vaccinated guests. The RiverDogs also have a no bag policy, with the exception of medical bags, diaper bags, and clutch-style purses no larger than 6.5in x 4.5in.
RiverDogs season tickets, flexible ticket plans, and group tickets, including options to the Segra Club at Riley Park, are now available for the 2021 campaign at riverdogs.com/tickets or by contacting the RiverDogs front office at 843-577-3647 (DOGS). A full schedule for the 2021 season is available at riverdogs.com.