RockHounds Host The San Antonio Missions May 16-21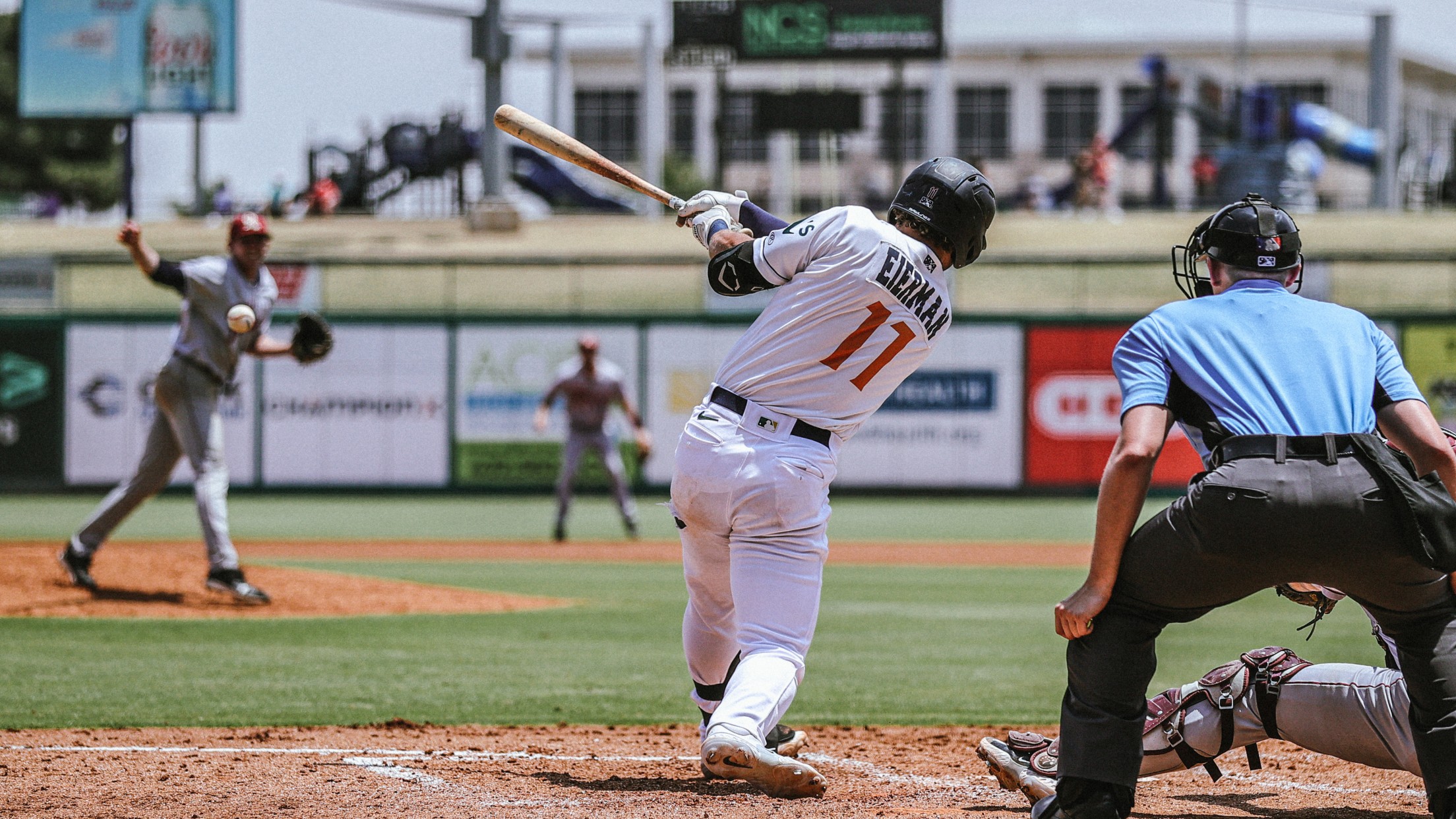 The RockHounds are back in town this week after a road trip to Amarillo that saw them go 4-2 against the Sod Poodles. The 'Hounds will welcome the San Antonio Missions to Midland for the first time this season. Come out and cheer on the RockHounds and enjoy this week's
The RockHounds are back in town this week after a road trip to Amarillo that saw them go 4-2 against the Sod Poodles. The 'Hounds will welcome the San Antonio Missions to Midland for the first time this season. Come out and cheer on the RockHounds and enjoy this week's promotions!
Tuesday (5/16) @11AM: Safety Awareness Day
Wednesday (5/17) @6:30PM: Half price hot dogs for Wiener Wednesday
Thursday (5/18) @7PM: Discounted beverages for Thirsty Thursday
Friday (5/19) @7PM: Jersey giveaway to the first 1,000 adults
Saturday (5/20) @7PM: Post-game fireworks for Cancer Awareness Weekend
Sunday (5/21) @1PM: 5 tickets for $25 (with coupon from MRT) for Family Sunday
The RockHounds are now 4-1-1 through the first six series of the 2023 season with the only series defeat coming (4-2) against the Tulsa Drillers, who share the league's best record with The Arkansas Travelers.
As the Texas League nears the midway point of the first half, the RockHounds hold a three-game lead over San Antonio, who have bounced back from a seven-game losing streak and have won 6 of the last 8, while the 'Hounds have won 10 of the last 14.