Rodriguez' Career Night Paces Sixers 5-2 Win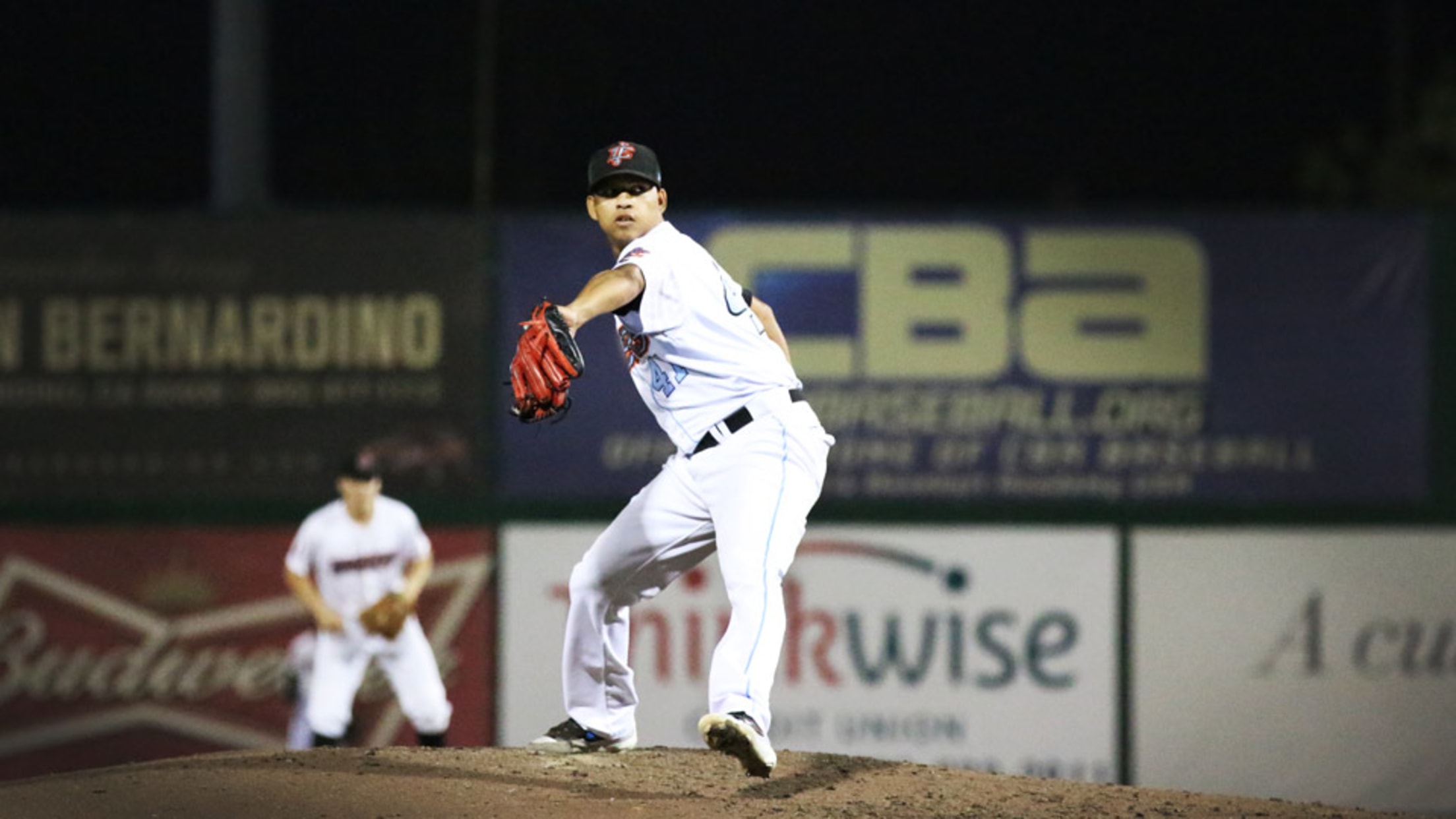 San Bernardino, CA- The Inland Empire 66ers of San Bernardino pitching staff was masterful led by Jose Rodriguez' career high 13 strikeouts in a 5-2 win over the Rancho Cucamonga Quakes at San Manuel Stadium on Friday. Inland Empire got a three-run homer from Jordan Zimmerman and a solo shot
San Bernardino, CA- The Inland Empire 66ers of San Bernardino pitching staff was masterful led by Jose Rodriguez' career high 13 strikeouts in a 5-2 win over the Rancho Cucamonga Quakes at San Manuel Stadium on Friday. Inland Empire got a three-run homer from Jordan Zimmerman and a solo shot from Jared Walsh and Rodriguez followed by the duo of Nathan Bates and Samil De Los Santos combined to fan 15 Quakes with no walks.
Rodriguez, who had lost his last four starts, had an ominous beginning to his brilliant effort as Zach Reks drilled the first pitch the Bolivar, VEN native threw out to right for a solo homer and a 1-0 lead. Rodriguez (8-11) then steamrolled the Quakes (65-53, 29-19) allowing just a pair two-out singles in the third. He retired the final ten batters he faced including one stretch of eight consecutive strikeouts, one off the franchise record of nine by Sean Newcomb in 2015. Rodriguez previous career-best strikeout total was nine set on May 10th versus Visalia. Inland Empire (55-63, 25-23) got a leadoff double against Parker Curry (1-5) from Jahmai Jones top open the bottom of the first. Jones extended his hit streak to 14 games. Kyle Survance Jr. then singled and both men scored on Zimmerman's mammoth three-run shot to left for a 3-1 lead; it was his second homer of the season. In the third the Sixers got a triple by Survance and a sac fly from Zimmerman, his fourth RBI for a 4-1 lead. Walsh then tagged a 0-2 pitch out to right for a homer, his seventh for a 5-1 advantage.
Nathan Bates relieved Rodriguez with two perfect frames and one Ks. Samil De Los Santos allowed a solo homer to the Quakes Omar Estevez in the ninth to make it 5-2.
The series continues Saturday at 6:05 pm. The contest can be seen and heard live at 66ers.com.