Rodriguez, De Los Santos Shutout Storm, 66ers Win Series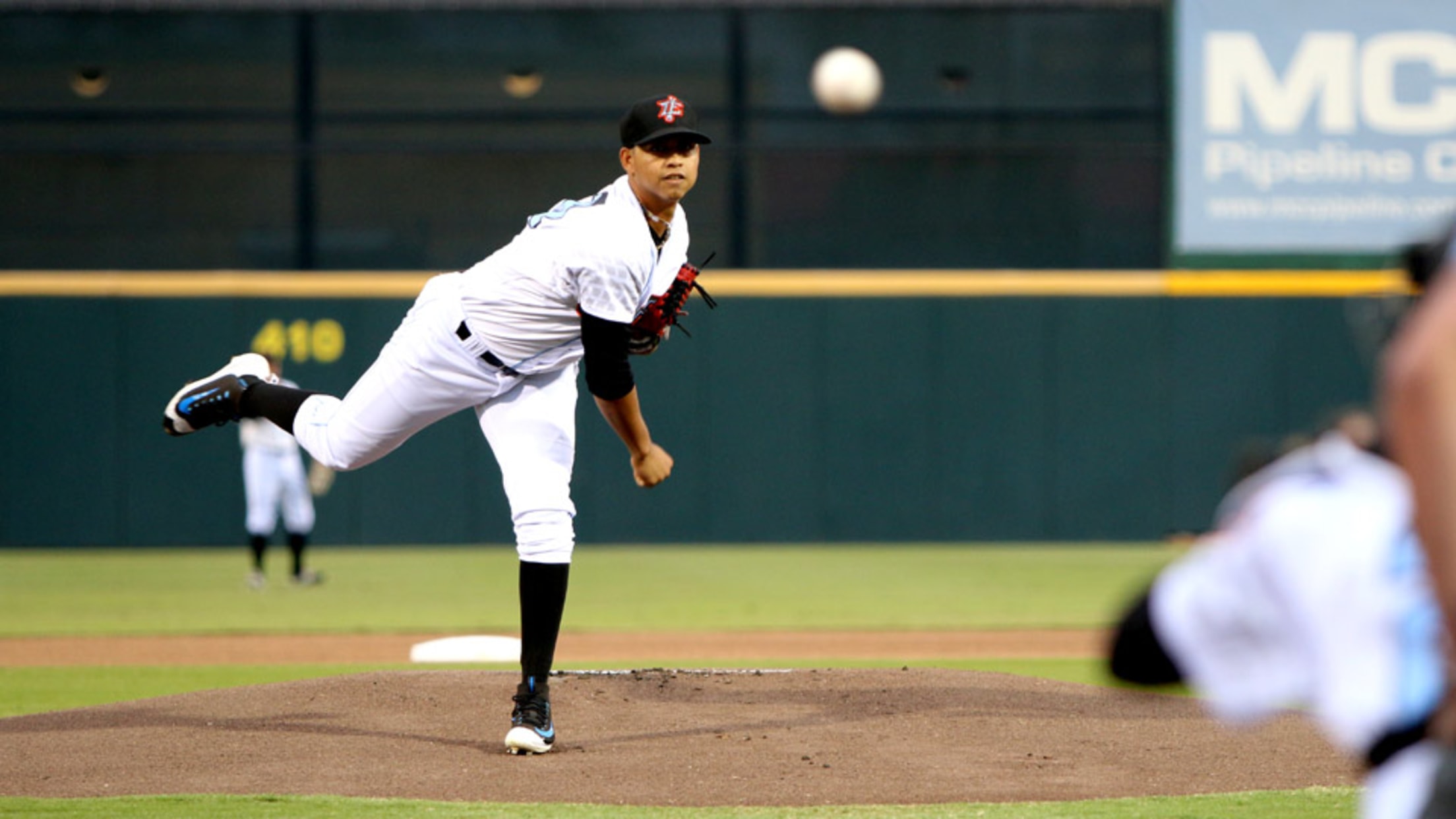 Lake Elsinore, CA- The Inland Empire 66ers of San Bernardino got dominant pitching performances from righties Jose Rodriguez and Samil De Los Santos and notched the clubs fourth shutout of the year with a 5-0 win at Lake Elsinore on Thursday. The win gave the Sixers the series two-games-to-one as
Lake Elsinore, CA- The Inland Empire 66ers of San Bernardino got dominant pitching performances from righties Jose Rodriguez and Samil De Los Santos and notched the clubs fourth shutout of the year with a 5-0 win at Lake Elsinore on Thursday. The win gave the Sixers the series two-games-to-one as Inland Empire's offense notched 13 hits, three of those from RF Jared Walsh.
The 66ers (25-23) got a run in the first against Storm starter Cal Quantrill (3-3) when Taylor Ward walked and moved to second on Matt Thaiss' single. Walsh then drilled a base hit to knock home Ward giving the Sixers a 1-0 lead. In the sixth Thaiss reached on an error by Storm (22-26) 2B Chris Baker; it was the first of three errors for Lake Elsinore in the game. Walsh followed with a base-hit after a lengthy at-bat chasing Quantrill from the game. With two outs in the innings Kyle Survance Jr. smoked a two-run two-base gapper off reliever Zech Lemond to make it 3-0. The Sixers added a run in the seventh when Cody Ramer tripled and eventually came home on an errant pick-off attempt at third making it 4-0. Inland Empire capped its scoring in the eighth when Jose Rojas doubled to left and made it 5-0 two batters later on Ramer's sac fly. Connor Justus, Thaiss, Survance and Ramer all had two-hit nights to back up Walsh's trio. Survance added his fourth steal of the season in four attempts.
Rodriguez (5-3) allowed five hits and two walks but no runs with five strikeouts. The Bolivar, VEN native has allowed just three earned runs over his last four outings spanning 23 innings. De Los Santos was making his second appearance with the Sixers since a promotion from Low-A Burlington earlier this month. He gave up two hits but no walks and fanned two in a three-inning save. De Los Santos has not allowed an earned run in ten outings between Low-A and High-A this season.
The Sixers open a series Friday in Lancaster at 6:30 pm. The contest can be heard live at 66ers.com.