Rose Powers Barons to Walk off Win
Matt Rose walk-off propels Barons to 9-8 victory over Jackson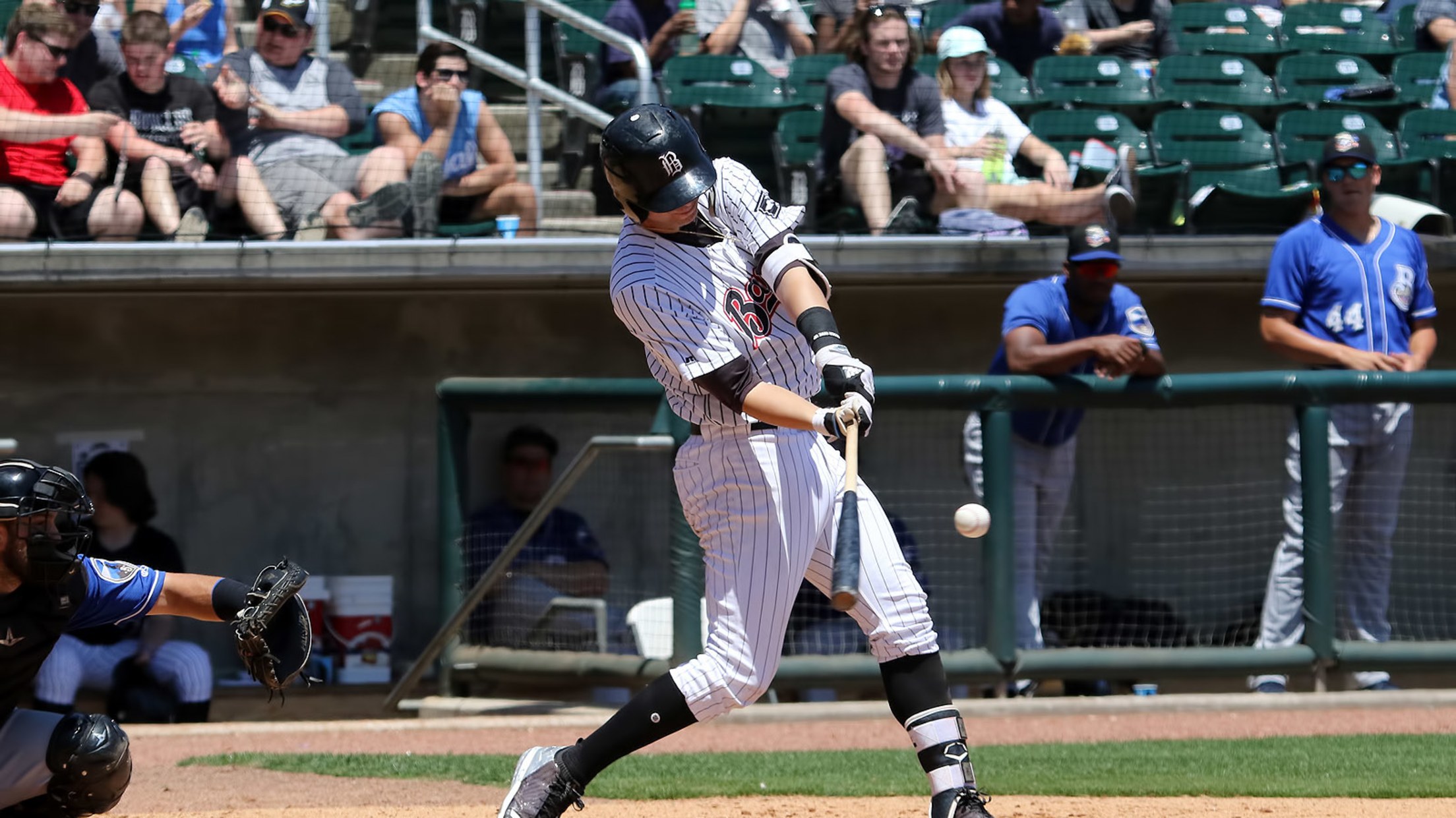 Matt Rose's walk-off single lifted the Barons to the win in a back and forth series opener against the Generals. (Michael Wade)
The Birmingham Barons (47-47) were able to right the ship in a back and forth affair, using some late game heroics as they defeated the Jackson Generals (52-44) 9-8 at Regions Field on Wednesday night. Moments that Mattered: After the Barons pulled ahead 7-5 entering the ninth frame, the Generals used
The Birmingham Barons (47-47) were able to right the ship in a back and forth affair, using some late game heroics as they defeated the Jackson Generals (52-44) 9-8 at Regions Field on Wednesday night.

Moments that Mattered:

After the Barons pulled ahead 7-5 entering the ninth frame, the Generals used their last turn at the plate to make it interesting. A leadoff single and a walk put runners on first and second while Jamie Westbrook doubled two batters later to pull the Generals within a run. Daniel Robertson rapped out a two-run single later to give the Generals a one-run lead heading into the bottom half of the inning.

Turning Point:

Now trailing 8-7, the Barons recorded back-to-back walks from Luis Basabe and Zack Collins with one out, while a defensive misplay by the Jackson shortstop loaded the bases. Former Baron Brad Goldberg was pitching for the Generals as Matt Rose came up and recorded a two-run single, winning the game for the Barons in walk off fashion.

He said it:

"The pitch that I hit for the walk off was not a strike," Matt Rose said jokingly. "I was just trying to put a good swing on a pitch and see what happened and luckily I was able to make contact and bring us the victory."
By the Numbers: Alec Hansen

(W, 1-4) settled down and changed to the stretch in the third inning, improving his pitching significantly. He pitched 5.0 innings, allowed four runs, gave up three hits, and walked six. José Ruiz came into to close the game but gave up his first blown save of the season and is now eight for nine in save opportunities.

Facts and Figures:

From the end of the second inning through the fourth inning Hansen retired 10 straight batters, all from the stretch. Colton Turner came in and pitched strong in relief, striking out three and getting out of two jams to preserve the Barons lead.

Up Next:

The Barons and Generals will play game two of the series on Thursday night with first pitch set for 7:05 pm. Right-hander Jimmy Lambert (3-1, 3.13) will make the start for the Barons, while Justin Donatella (4-5, 3.39) gets the nod for the Generals. Curt Bloom will have the call on 960 WERC News Radio and the iHeart Radio app.