Rough Sixth Dooms Barons In Jackson, 5-2
Mendick, Rose record RBIs as Barons struggle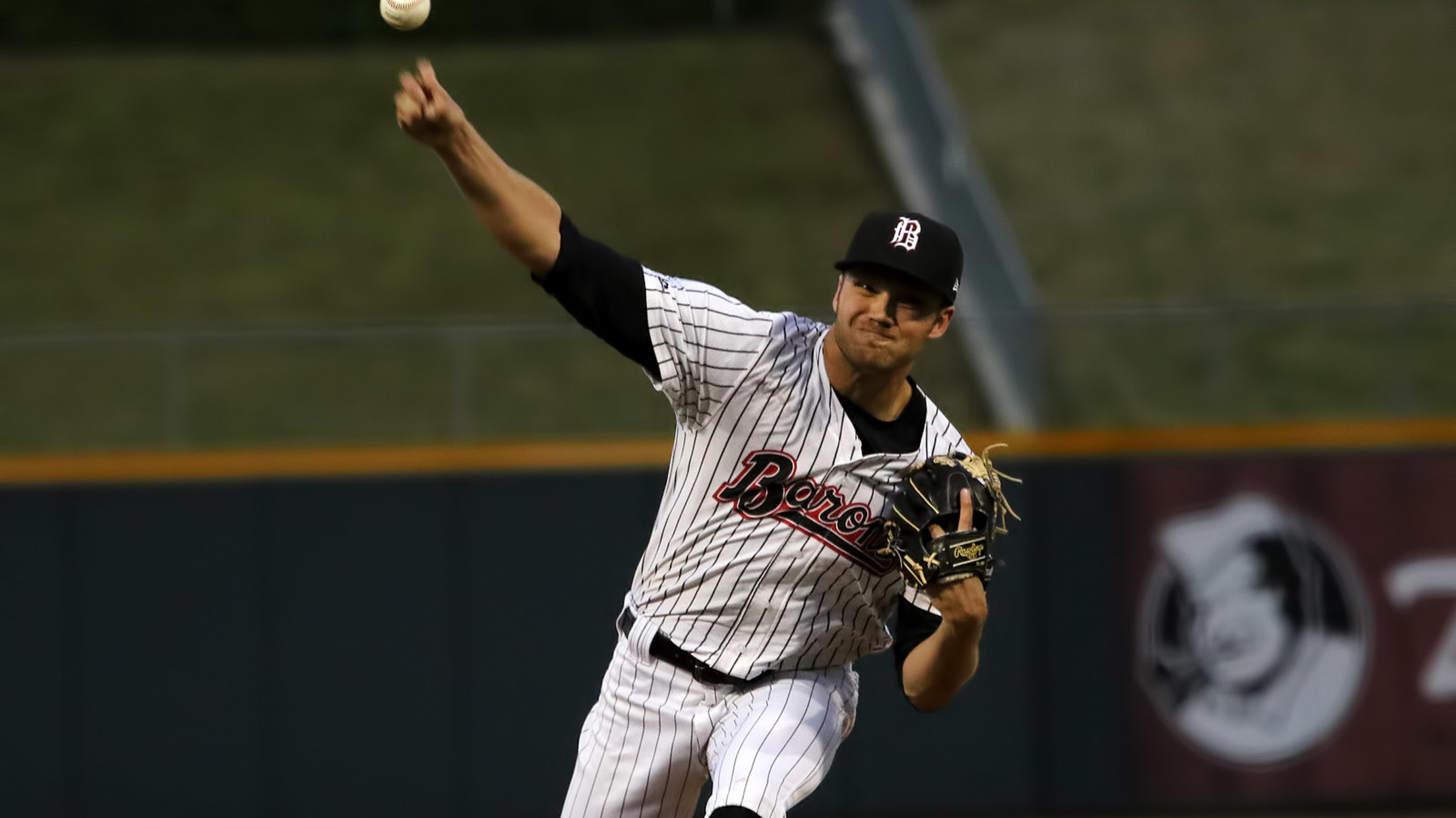 Spencer Adams gave up four runs in his sixth loss of the season. (Michael Wade)
The Birmingham Barons' (20-27) road woes continued with a 5-2 loss to the Jackson Generals (28-19) at The Ballpark at Jackson on Friday night. The loss drops Birmingham's road record to 10-17 and record against the North division to 10-18. Turning Point: The game swung in the Generals' favor for good
The Birmingham Barons' (20-27) road woes continued with a 5-2 loss to the Jackson Generals (28-19) at The Ballpark at Jackson on Friday night. The loss drops Birmingham's road record to 10-17 and record against the North division to 10-18.

Turning Point: The game swung in the Generals' favor for good in the sixth. With nobody out and trailing 2-1 in the top half, the Barons put runners on second and third base. But no runs would score as Taylor Widener and Gabe Speier combined to strike out the next three Barons, stranding the runs on base. Rudy Flores hit a two-run homer off Barons starter Spencer Adams (L, 2-6) to increase the lead to 4-1 in the bottom half, and that lead proved too much for the visitors to overcome.
By the Numbers: Adams got out of the sixth without any more runs scoring, but the damage was done as he suffered the loss. Over 6.0 innings, he gave up the four runs on six hits with one walk and five strikeouts while giving up two home runs. The loss is Adams' sixth in his last seven starts.
Facts and Figures: Eloy Jiménez had a busy night for the Barons, going 2-for-4 with his first career Double-A triple and a run scored. In the bottom of the seventh, he recorded his second outfield assist of the season with a perfect throw from the left field warning track to catch Galli Cribbs Jr. trying to stretch a single into a double.
Moments That Mattered: Birmingham was able to cut into the deficit in the top of the seventh inning on a two-out RBI single from Danny Mendick that scored Bryant Flete. But the Generals would retake the three-run lead in the eighth before Yoan López (S, 4) pitched a scoreless ninth to finish the win.
Up Next: The North Division foes continue their series with a 6:05 p.m. matchup on Saturday night. Jordan Guerrero (1-5, 6.38) is set to start for Birmingham against Ryan Atkinson (2-4, 4.42). Curt Bloom will have the call on 960 WERC News Radio and the iHeart Radio app.