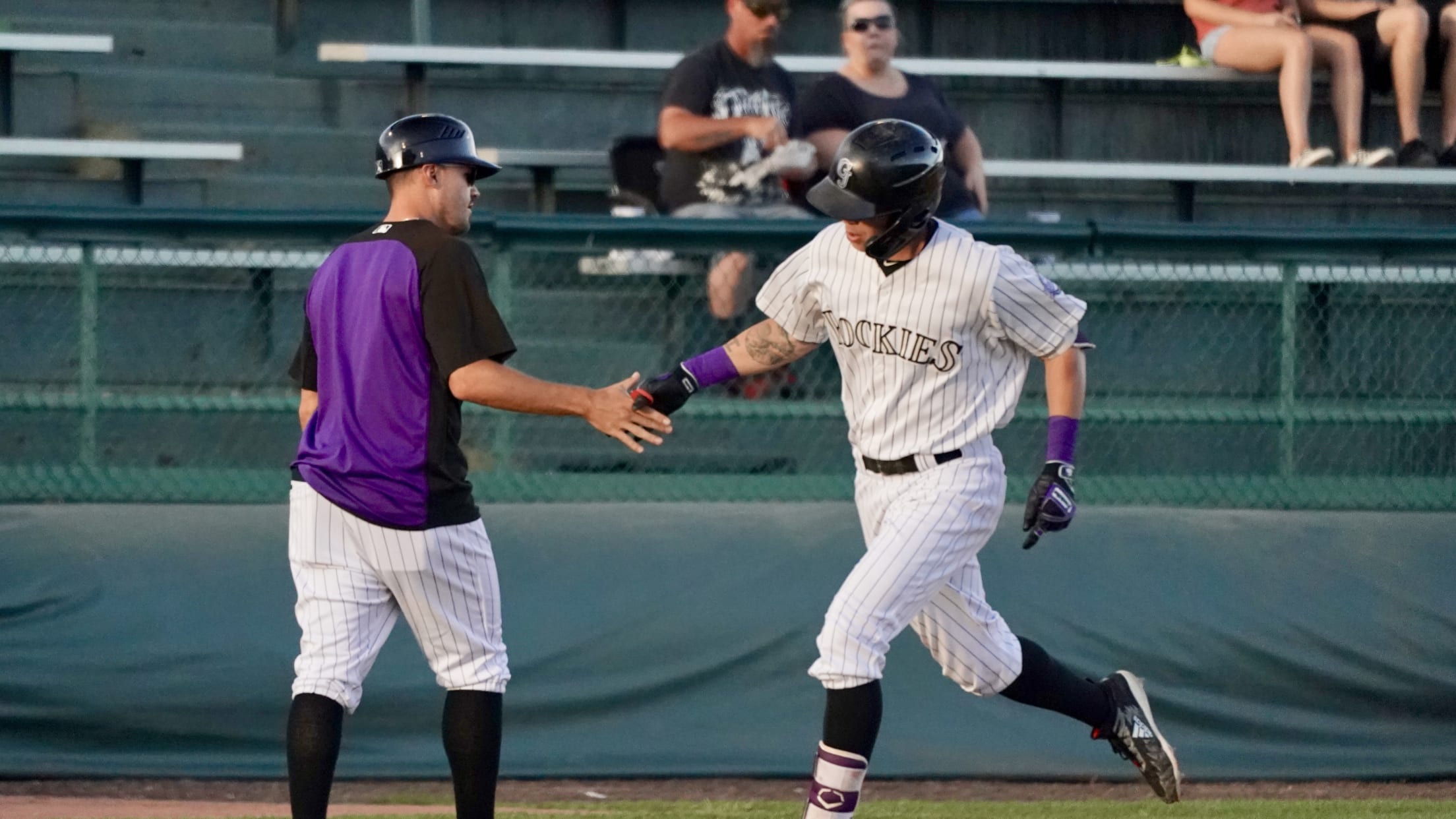 (Todd Bennett)
The Rockies opened their three-game set in Ogden with a win on Wednesday as they defeated the Raptors 8-5 at Lindquist Field. Junction scored in the first inning for the fourth game in a row as Christian Koss got his team out to a 1-0 lead with an RBI single before
The Rockies opened their three-game set in Ogden with a win on Wednesday as they defeated the Raptors 8-5 at Lindquist Field.
Junction scored in the first inning for the fourth game in a row as Christian Koss got his team out to a 1-0 lead with an RBI single before his team combined for three in the second and third on two RBIs from Bladimir Restituyo and a run-scoring double from Jack Yalowitz.
Ogden finally broke into the hit and the run columns against Anderson Amarista in the fourth to cut the visitors' lead in half at 4-2. However, Colin Simpson hit his third homer in as many days to help push the Rockies' lead to 7-2 in the fifth.
After Jimmy Titus's solo shot in the bottom of the fifth, Grand Junction added an insurance run via Brenton Doyle's fourth hit of the night to make it 8-3.
Although the Raptors struck for two in the bottom of the eighth against Anderson Bido, Eric Hepple faced the minimum in the ninth and earned his fourth save of the season.
Amarista earned the win after a six-inning, three-run outing while Morillo absorbed his first loss thanks to three innings of four-run ball.
GJ will look to extend the streak and secure the series win tomorrow behind Mitchell Kilkenny who is scheduled to make his twelfth start of the year-his second against Ogden in as many outings.