MWL notes: Margevicius shows 'ninja' skills
TinCaps left-hander racking up strikeouts after honing his curve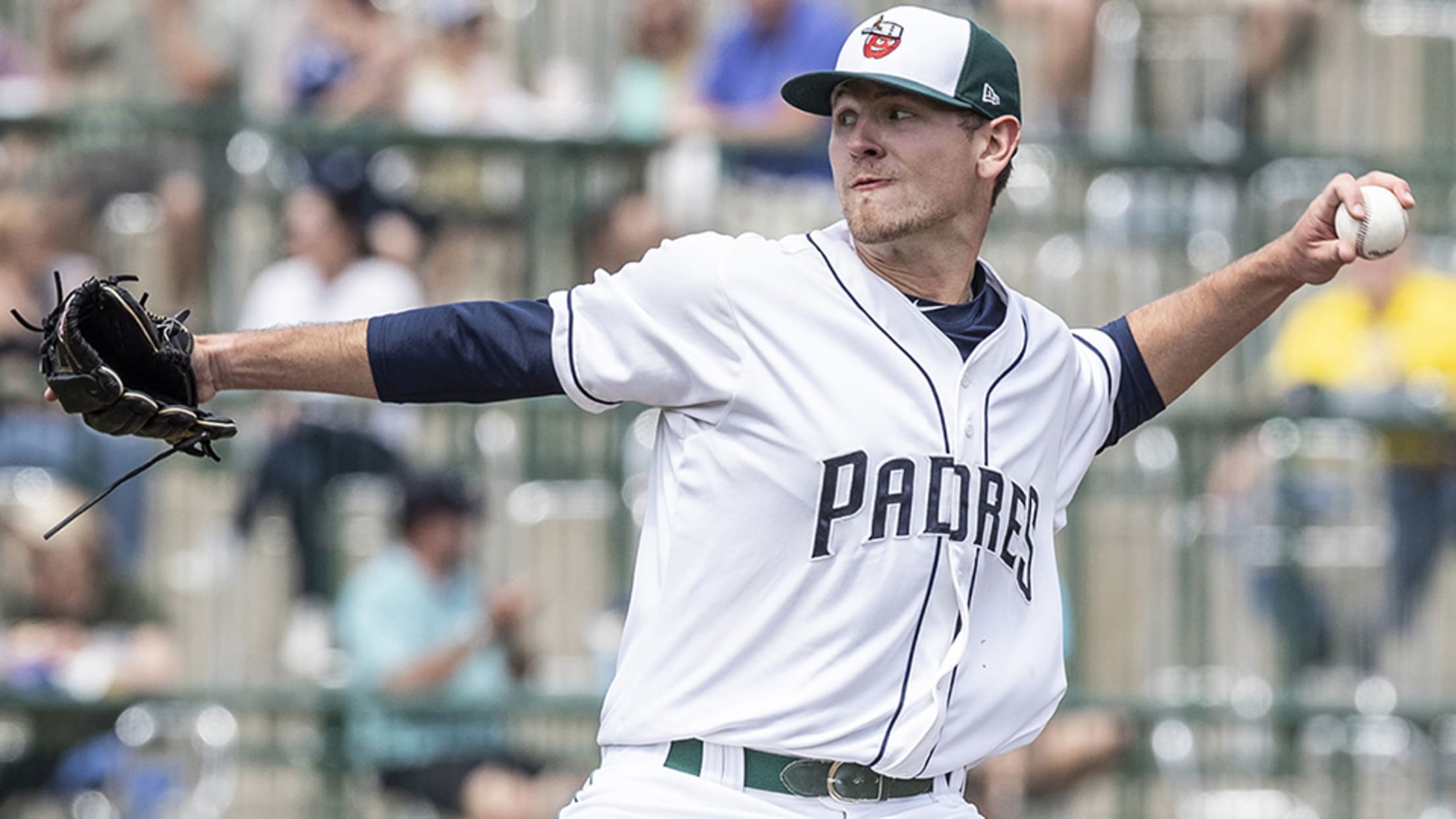 A seventh-round pick last year, Nick Margevicius leads the Midwest League with 44 strikeouts while allowing only seven walks. (Jeff Nycz)
When Fort Wayne pitcher Nick Margevicius decided to figure out the spin on his curveball and how to throw it consistently to get a bigger break, he logged onto his Twitter account."I'm big on Twitter pitching accounts," Margevicius said. "I don't tweet much, but I follow all the Twitter pitching
When Fort Wayne pitcher Nick Margevicius decided to figure out the spin on his curveball and how to throw it consistently to get a bigger break, he logged onto his Twitter account.
"I'm big on Twitter pitching accounts," Margevicius said. "I don't tweet much, but I follow all the Twitter pitching accounts. One of my favorites is @PitchingNinja. I watch every video that gets posted on that. I just worked with different things that I saw and tried to figure out what worked best for me. That's how it evolved over the course of the offseason."
Twitter is getting a big assist for Margevicius' start to the season. Selected out of Rider University by the Padres in the seventh round of the 2017 Draft, he leads the Midwest League with 44 strikeouts, allowing only seven walks. The 6-foot-5, 220-pound lefty is 1-2 with a 2.81 ERA and a 1.38 WHIP.
"I really wasn't a strikeout pitcher in high school or college," the 21-year-old right-hander said. "At the end of my college career, I started getting more strikeouts, but I didn't have any crazy numbers."
When he started pitching for the Padres' Rookie-level Arizona League team and then Tri-City of the Class A Short Season Northwest League, it was a different story. He had 62 strikeouts over 48 innings between the two teams last season, only allowing a combined eight walks. The whiffs skyrocketed when Margevicius started throwing strikes and getting ahead in the count, and the key was the curveball, which he rarely used in amateur baseball. His success was also due to maturing as a pitcher.
"I learned how to finish hitters a little better, instead of letting them get some contact," he said. "My pitches got a little bit better, so I got more swings and misses. That's where the strikeouts are coming from."
It wasn't until pre-Draft workouts that he put any trust in his curve.
"When I came into pro ball, I switched over from a slider to a curveball," the native of Cleveland, Ohio, said. "I started throwing a curveball last summer. It was OK. I wasn't getting any strikeouts on it. This year, a good amount of my strikeouts are off my curveball. I worked on the curve all offseason. It was very good last year, but it's in a pretty good spot right now."
He kept the curveball in his back pocket at pre-Draft workouts until he had a request to throw it.
"One of the scouts said, 'Can you throw a curveball?' I said, 'I can try.' He said that if I threw a curveball, it would make it look like I had four pitches, and that would help."
Margevicius threw the curve, and the scout immediately told him how much potential it had, and that he needed to start honing it.
"I got into pro ball and got rid of the slider and started working on the curveball, and I haven't looked back since," he said. "I didn't think the curve was very good at the time, but scouts said it was spinning the right way, so just keep working on it. That's what I did, and now it's a little tighter."
It's become a major part of his arsenal.
"I've always been good with my fastball and my changeup," Margevicius said. "My changeup was my secondary pitch my whole life. It still is a really good pitch for me. That was just my bread and butter -- my fastball and my changeup -- and I could get by in college. Adding the curve adds more of a fastball-like pitch. I throw a split changeup, so it's more of a movement pitch than a change-of-pace pitch. The curveball looks more like a fastball, and the big movement on it, it gets a lot of takes early in the count. That allows me to get ahead."

In brief
In the fast lane:
Bowling Green set a franchise record by winning its 10th consecutive game, an 8-1 victory against Peoria on Tuesday, May 8. The previous record of nine games was set last season.
Rough return:
Fort Wayne's
MacKenzie Gore
, a first-round pick in 2017 for the Padres, stepped onto the mound May 8 for the first time since April 10. The 6-foot-3, 180-pound left-hander missed nearly a month with a blister on his left middle finger. Gore started off strong with a 1-2-3 inning that included two strikeouts, but then he gave up four runs and four hits in the second inning against Quad City.
Siebert gets the save:
Bowling Green backup catcher
Mac Seibert
pitched in the 10th inning against Burlington and earned a save in a 15-13 win for the Hot Rods. Siebert allowed one run, one hit and one walk, and also had a strikeout.
Doubling up:
Cedar Rapids and Beloit will play back-to-back doubleheaders on Tuesday, June 5, and Wednesday, June 6, to make up games that were snowed out in April. Tuesday's twin bill will be two games back-to-back, and Wednesday will feature a day-night doubleheader.
Nick Margevicius is a contributor to MiLB.com.