Arroyo's fourth hit gives River Cats a win
No. 2 Giants prospect raises PCL-leading average to .446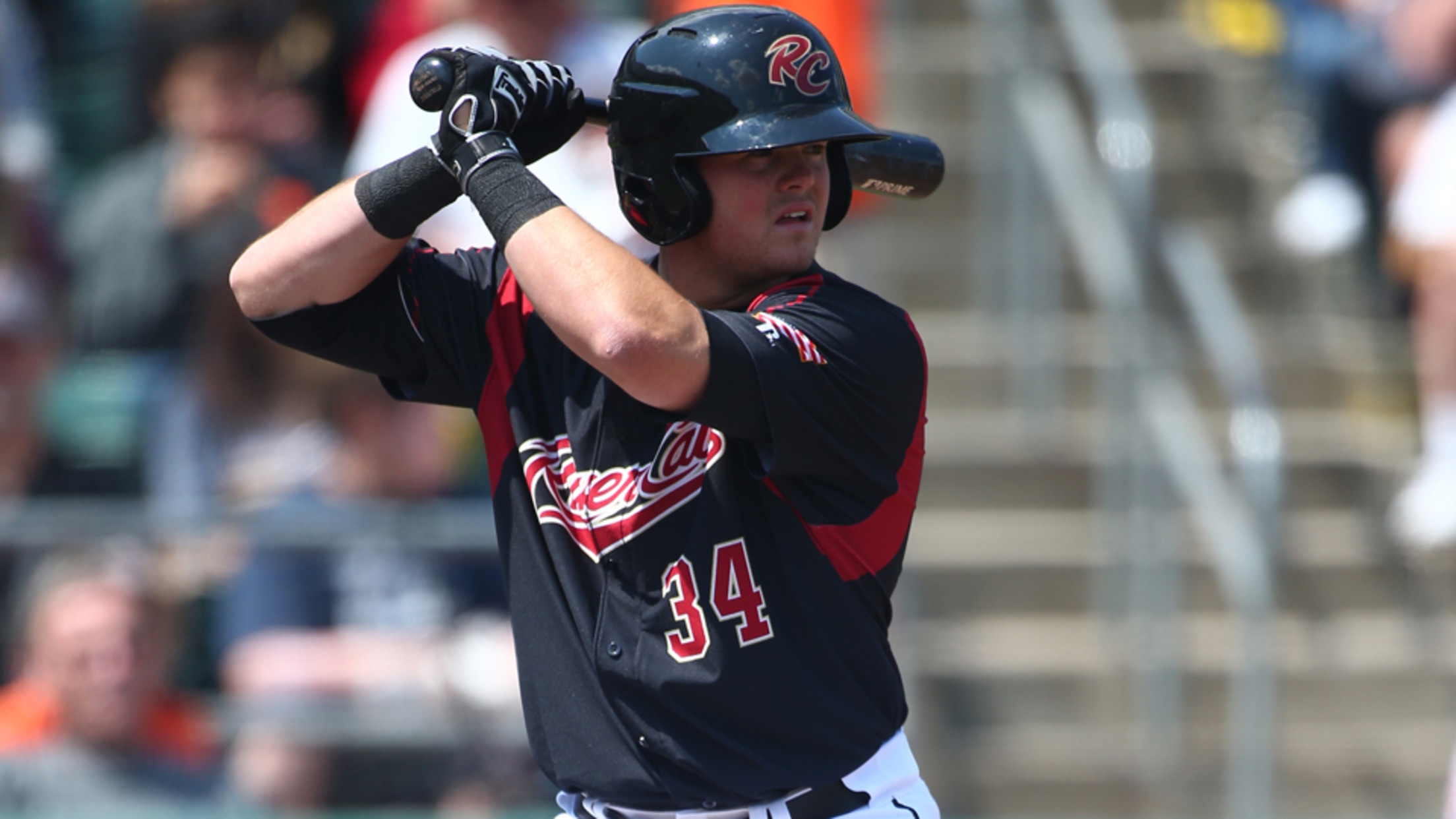 Christian Arroyo is among the PCL leaders in batting, hits, total bases, slugging and on-base percentage. (Ralph Thompson/Sacramento River Cats)
Anyone who thought the Pacific Coast League was catching up to Christian Arroyo learned otherwise on Sunday.After slipping into a 2-for-11 funk, the second-ranked Giants prospect rebounded with his second four-hit game this week and capped it with a walk-off single that gave Triple-A Sacramento a 7-6 10-inning win over
Anyone who thought the Pacific Coast League was catching up to Christian Arroyo learned otherwise on Sunday.
After slipping into a 2-for-11 funk, the second-ranked Giants prospect rebounded with his second four-hit game this week and capped it with a walk-off single that gave Triple-A Sacramento a 7-6 10-inning win over Las Vegas on Sunday.
Box score
Arroyo went 4-for-6 with a double, a stolen base and two RBIs to help the River Cats snap an eight-game losing streak.
The 21-year-old shortstop is 29-for-65 (.446) to open his first season at Triple-A with three homers and seven doubles in 16 games. He started the year with a 12-game hitting streak that culminated with a 4-for-5, four-RBI showing on Wednesday.
"I saw a lot of good arms that threw hard in Double-A and it had me trying to do more," he said after that game. "In this league, I'm working on letting the pitcher generate the power and trying to go with what they give me."
It's worked. River Cats manager Dave Brundage, noting that Arroyo is the youngest member of his team, recently told MiLB.com's Toolshed that he's impressed.
"Physically, he does a really good job of using his lower half and his legs because he's got a really strong lower half," Brundage said. "He's coming into his own with the bat as he starts knowing who they want him to be. From his standpoint, he's probably most proud that of his three homers, one's gone to center, one to left and one to right. That ability to hit to all fields is huge.
"Doing that is a benchmark. Base hits to right and left, line drives up the middle, it's all part of finding himself. That's who he wants to be."
Arroyo's first hit on Sunday was in keeping with that goal. Facing big league veteran Rafael Montero in the opening frame, MLB.com's No. 84 overall prospect fell behind, 0-2, before lining a double to right.
After singling up the middle off Montero in the third, the Florida native added an RBI knock to left off Erik Goeddel in the seventh. That hit contributed to a two-run rally, and the River Cats scored two more to take a 6-5 lead in the eighth.
Top Mets prospectAmed Rosario responded with a game-tying RBI triple with two outs in the ninth as part of his second straight three-hit game. He also stole a base and scored a run.
Arroyo answered Rosario's dramatics in the bottom of the 10th. With one out and runners on first and second, he took a ball in the dirt from Beck Wheeler, then drilled the next pitch over the head of left fielder Phillip Evans to win the game.
Ryan Webb (1-0) picked up the win, working around a hit and a walk in a scoreless inning.
The two hits he gave up to Arroyo were the only ones Montero allowed over five shutout frames. He struck out seven without issuing a walk.
Josh Jackson is a contributor to MiLB.com. Follow and interact with him on Twitter, @JoshJacksonMiLB.