River Cats place Arroyo on disabled list
No. 2 Giants prospect sidelined since being hit by pitch last week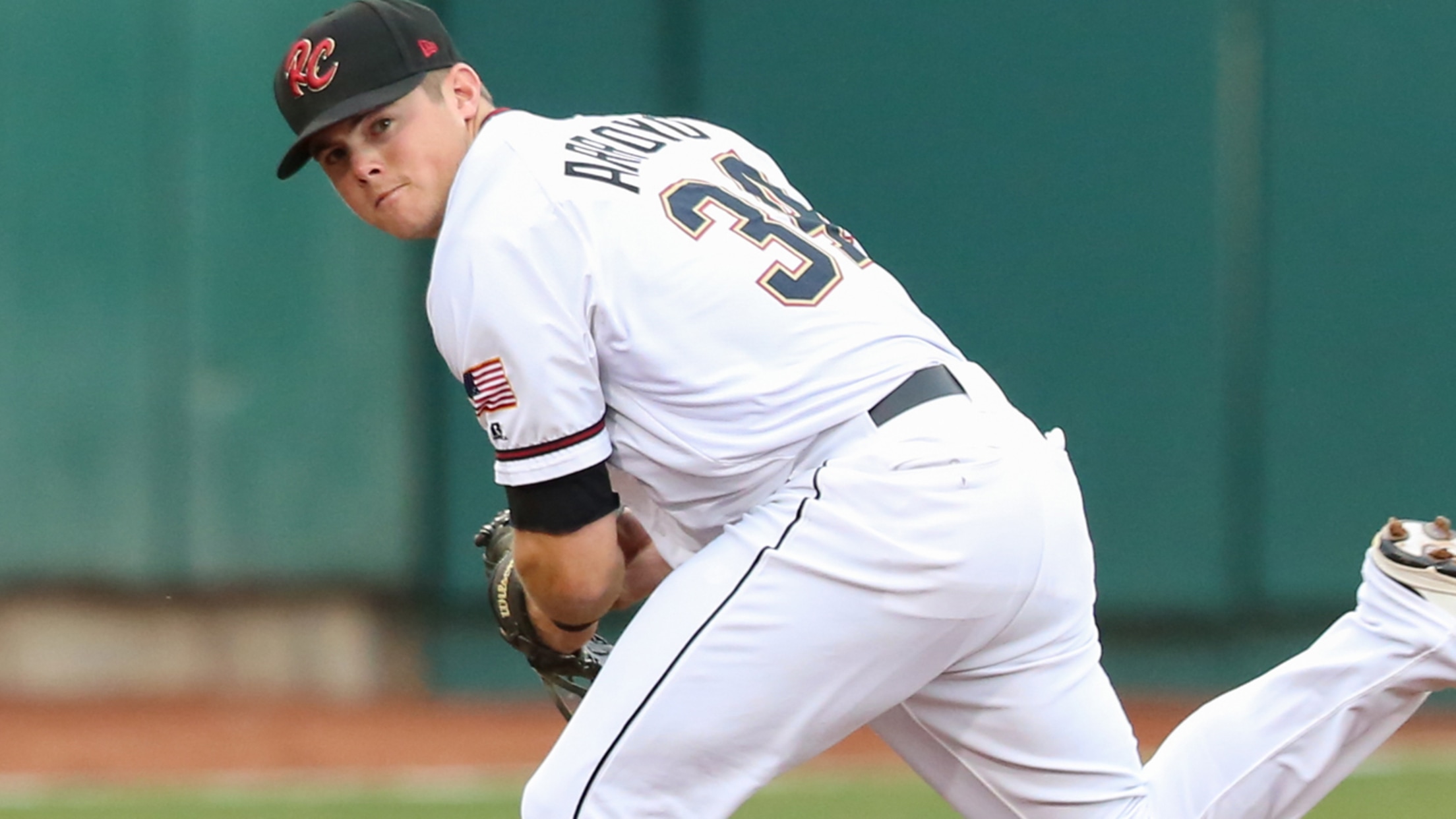 Christian Arroyo has compiled a.404/.459/.618 slash line in 23 games with Triple-A Sacramento. (Sacramento River Cats)
Two weeks after returning to the Minor Leagues, Christian Arroyo is headed for a break from action altogether.The Giants placed their top hitting prospect on the disabled list at Triple-A Sacramento, the team said Sunday. The move is retroactive to June 15, one day after Arroyo was hit on the hand
Two weeks after returning to the Minor Leagues, Christian Arroyo is headed for a break from action altogether.
The Giants placed their top hitting prospect on the disabled list at Triple-A Sacramento, the team said Sunday. The move is retroactive to June 15, one day after Arroyo was hit on the hand by a pitch in a 5-4 win at Las Vegas. He hasn't played since.
Arroyo started the year on a tear with the River Cats, batting .446/.478/.692 through 16 games to earn his first promotion to the Major Leagues. After a good start, he slumped to a .192/.244/.304 slash line in 34 contests and was sent back to the Pacific Coast League. Upon his return, MLB.com's No. 77 overall prospect hit .292/.414/.417 while seeing action at second, third and shortstop.
"Triple-A is a different animal than Double-A," Sacramento manager Dave Brundage told MiLB.com in April. "Going to that next level, you're knocking on the door. There's no doubt about that. [Arroyo] being the youngest on the team, he came here to earn his stripes. Not to say he didn't earn them at Double-A, but that's not quite knocking on the door there. Here, it's understanding that the carrot is dangling in front of you, and that's motivation enough.
"I see him trying to mature, trying to rise to the occasion, but he's still concentrating on each at-bat and not getting ahead of himself. It's been something."
The infielder was plunked on the hand by Las Vegas' Ricky Knapp in the top of the third inning on June 14 and was immediately replaced by pinch runner Juniel Querecuto. Arroyo underwent an X-ray the following day that came back negative, according to NBC Sports Bay Area.
Tyler Maun is a contributor to MiLB.com. Follow him on Twitter @TylerMaun.