Schroeder stays hot at the plate in loss
Kannapolis falls below .500 with road defeat in Lakewood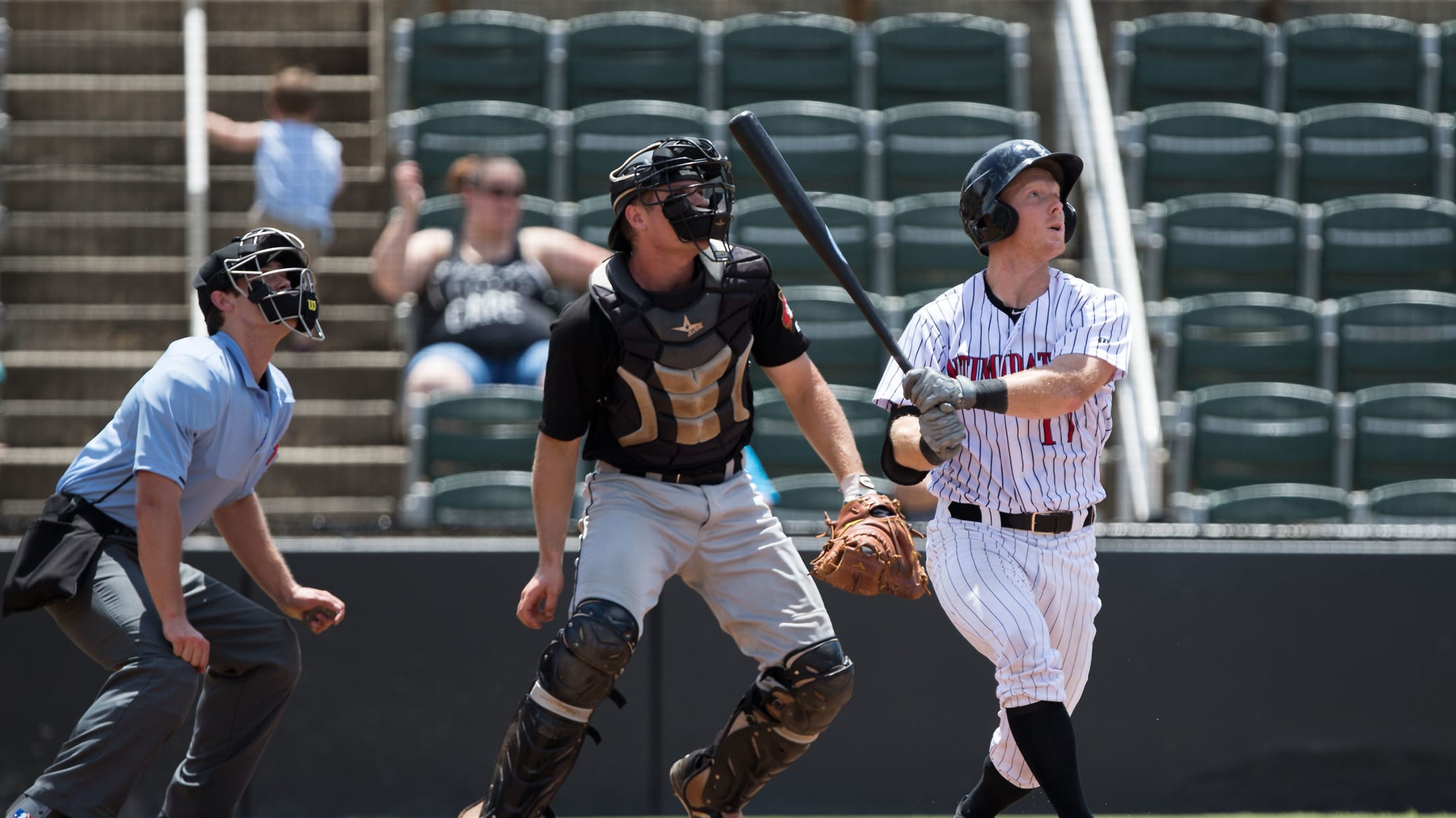 Casey Schroeder drove in the Intimidators lone run in a 2-1 loss at Lakewood on Aug. 15, 2017. (photo by Brian Westerholt/Four Seam Images)
LAKEWOOD, N.J. (Aug. 15, 2017) - Casey Schroeder stayed hot at the plate, driving in the Intimidators lone run in a 2-1 loss to the BlueClaws on Tuesday night at FirstEnergy Park in Lakewood. Kannapolis (20-31 Second Half, 59-60), which won the Northern Division First Half Championship, fell below .500
LAKEWOOD, N.J. (Aug. 15, 2017) - Casey Schroeder stayed hot at the plate, driving in the Intimidators lone run in a 2-1 loss to the BlueClaws on Tuesday night at FirstEnergy Park in Lakewood. Kannapolis (20-31 Second Half, 59-60), which won the Northern Division First Half Championship, fell below .500 on the season.
Schroeder, who has now reached base safely in 12 consecutive games with at least one plate appearance, finished 1-for-3 with an RBI in the fifth inning by driving in Zach Remillard, who went 2-for-4 with a double and a run scored.
Lakewood's Bailey Falter (7-6) struck out eight over 6.0 innings to earn the win. Will Hibbs tossed a scoreless ninth for the save (15). Dylan Cease (0-6) suffered the loss for Kannapolis despite striking out six over 5 and 1/3 innings, allowing two runs on five hits and two walks.
In the third inning, the BlueClaws broke a scoreless tie when Daniel Brito singled to score Arquimedes Gamboa, and Adam Haseley followed with an RBI-single to cash Jesus Alastre.
Kannapolis continues this 3-game series in Lakewood on Wednesday at 7:05 p.m. The Intimidators return home for the final home stand of the regular season August 22-27, and tickets are available by calling the F&M Bank Box Office at 704-932-3267, or by visiting IntimidatorsBaseball.com.