Scrappers Lose Late Lead and Fall in Staten Island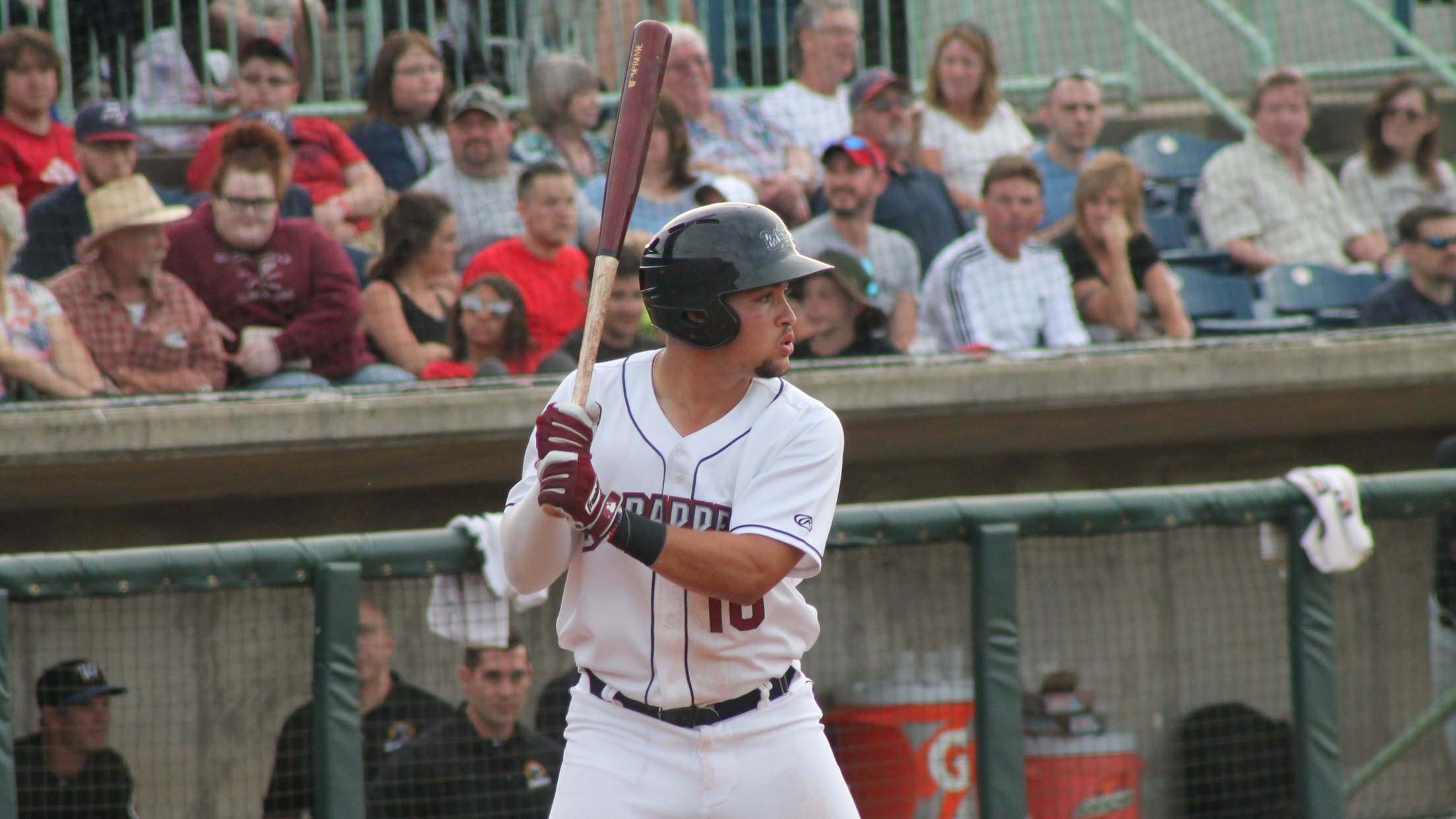 (Staten Island, NY)-The Mahoning Valley Scrappers lost back to back games for the first time this season on Thursday night. The Scrappers could not hold a one run lead as the Staten Island Yankees took advantage of two errors and a wild pitch to take the lead in the seventh
(Staten Island, NY)-The Mahoning Valley Scrappers lost back to back games for the first time this season on Thursday night. The Scrappers could not hold a one run lead as the Staten Island Yankees took advantage of two errors and a wild pitch to take the lead in the seventh inning on their way to a 4-2 win.
After the Yankees took the lead in the third inning, the Scrappers would answer in the top of the fifth. Henry Pujols started the inning by tripling off the wall in left. Tre Gantt followed and tied the score with an RBI fielder's choice to score Pujols. Gantt would come around to score the go ahead run with two outs when Richie Palacios doubled for the 2-1 lead.
In the bottom of the seventh inning the Yankees would retake the lead for good. Andres Chaparro reached on a fielding error to start the inning. Miguel Flames followed with a single to put runners at first and second with no outs. A groundout would move both runners up a base. A wild pitch allowed Chaparro to score the tying run from third. With two outs Flames would score the eventual game winning run on a single from Eric Wagaman.
The Scrappers would rally in the top of the eighth, loading the bases with not out. However, they were unable to get a run on the board.
Zach Draper (1-3) took the loss in 6.0 innings of work. He allowed 3 runs, 2 earned, on just 4 hits. Draper struck out 3. Jordan Scheftz followed with 1.0 inning of relief. He allowed 1 hit and struck out 2. Dakody Clemmer pitched the final inning in relief. Clemmer allowed an earned run without giving up a hit. He walked one and did not record a strikeout.

The Scrappers (16-9) and Yankees conclude their series on Friday night. Juan Mota gets the start for the Scrappers. First pitch is 7:00. The Scrappers return home on Saturday, July 14th to face the Hudson Valley Renegades. Get your tickets now at mvscrappers.com or by calling 330-505-0000 or visiting the Chevy All-Stars box office at Eastwood Field.