Scrappers Power Past Doubledays for Series Win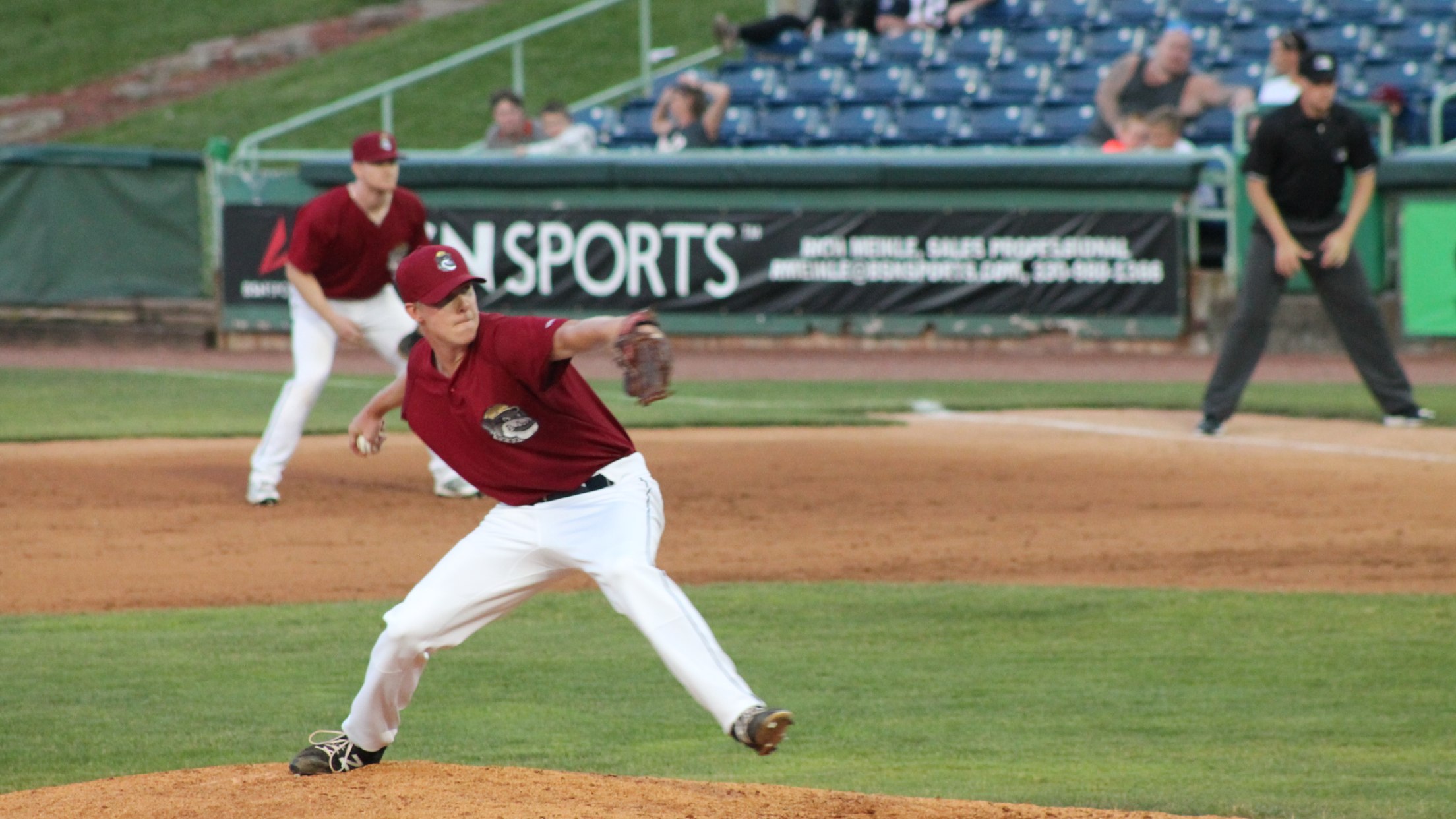 (Auburn, NY)-The Mahoning Valley Scrappers spotted the Auburn Doubledays a four run lead after the first inning on Wednesday night at Falcon Park. However, the Scrappers would come roaring back using back to back homeruns from Hosea Nelson and Angel Lopez to top the Doubledays 7-6.After the Doubledays took a
(Auburn, NY)-The Mahoning Valley Scrappers spotted the Auburn Doubledays a four run lead after the first inning on Wednesday night at Falcon Park. However, the Scrappers would come roaring back using back to back homeruns from Hosea Nelson and Angel Lopez to top the Doubledays 7-6.
After the Doubledays took a 4-0 lead with three unearned runs in the first, the Scrappers would chip away in the top of the fourth. Tyler Freeman doubled and took third and scored on back to back wild pitches.
The Scrappers would then tie the game in the top of the fifth inning. Ronny Dominguez doubled with one out to score Simeon Lucas. Jose Fermin would pick up an RBI with a ground out to score Michael Tinsley to pull within a run. Freeman then struck again. A two out RBI single brought home Dominguez with the tying run.
Mahoning Valley took the lead for good in the top of the sixth inning. After Mitch Reeves walked to start the inning, Nelson line a 1-1 pitch over the 15 foot wall in right for a 6-4 lead. Lopez followed three pitches later with a solo homer to left.
The Doubledays would get a run back in the bottom of the sixth and also in the bottom of the ninth inning. Dakody Clemmer was able to strand the tying and winning runs on base for the save.
With the win the Scrappers move their Pinckney Division lead out to a season high 3.5 games over Auburn.
Zach Draper (2-3) earned the win in 5.0 innings of work. He allowed 4 runs, 1 earned, on 4 hits. Draper walked 2 and struck out 3. Clemmer (2) picked up the save in 2.0 innings of relief. Clemmer allowed 1 run on 2 hits. He struck out 3 without allowing a walk.
The Scrappers (19-11) will look for the three game sweep on Thursday night. Juan Mota gets the start. First pitch is set for 6:30. The Scrappers return home on July 24th to host the Brooklyn Cyclones. Get your tickets now at mvscrappers.com or by calling 330-505-0000 or visiting the Chevy All-Stars box office at Eastwood Field.