Scrappers Power Past Ironbirds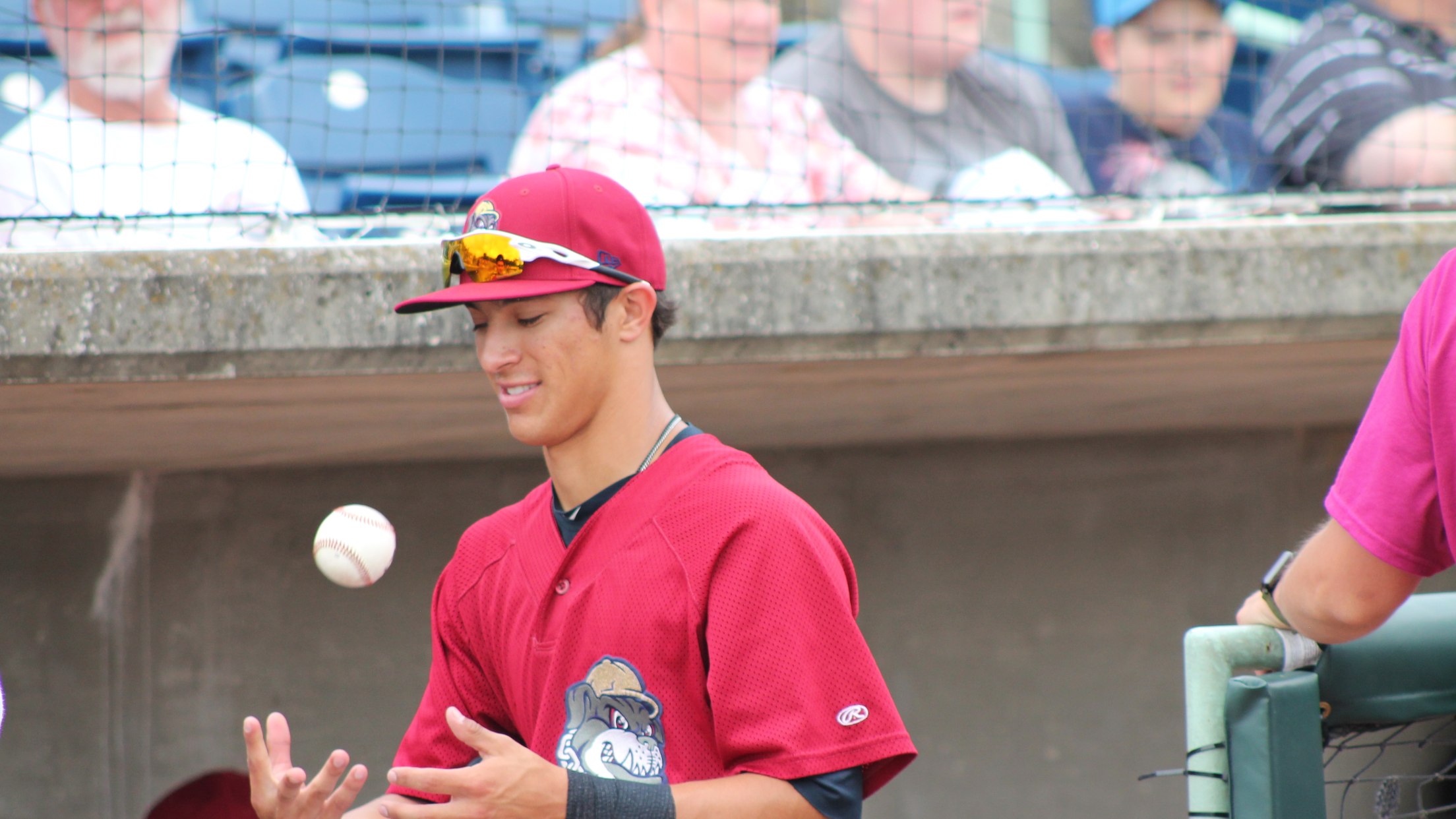 (Aberdeen, MD)-The Mahoning Valley Scrappers picked up series win number 11 on Sunday afternoon at Ripken Stadium. The Scrappers used homeruns from Tyler Freeman and Hosea Nelson to lead the way to a 5-1 win over the Aberdeen Ironbirds. Freeman got the scoring started in the top of the fourth
(Aberdeen, MD)-The Mahoning Valley Scrappers picked up series win number 11 on Sunday afternoon at Ripken Stadium. The Scrappers used homeruns from Tyler Freeman and Hosea Nelson to lead the way to a 5-1 win over the Aberdeen Ironbirds.
Freeman got the scoring started in the top of the fourth inning with his first homerun of the season. Freeman's solo blast landed on top of the Scrappers clubhouse behind the leftfield bullpen.
The Scrappers added another run in the top of the fifth. Clark Scolamiero singled to start the inning. He would move to second on a hit and third on a sacrifice bunt. Tre Gantt would bring Scolamiero home with a sacrifice fly to push the score to 2-0.
After Aberdeen cut the lead in half in the sixth, the Scrappers broke the game open in the eighth. With two outs, Mitch Reeves singled to score Gantt who walked to start the inning. Nelson followed with a two run homer into the Ironbirds bullpen in right. The homerun was his team leading fifth of the season and put the Scrappers up by the final of 5-1.
The win pushes the Scrappers Pinckney Division lead to five games.
Alex Royalty started and took a no decision in 3.0 innings of work. He allowed just 3 hits and struck out 3 while walking one. Adam Scott (2-0) earned the win in 2.1 innings of relief. Scott allowed an earned run on 1 hit. He walked one and struck out 2.
The Scrappers (26-14) now return to Eastwood Field to open a three game series with the Williamsport Crosscutters on Monday. Zach Draper gets the start. First pitch is set for 7:05. Get your tickets now at mvscrappers.com or by calling 330-505-0000 or visiting the Chevy All-Stars box office at Eastwood Field.