Scrappers Schedule Set For 2019 Season
Home Opener is Sunday, June 16 vs. Batavia Muckdogs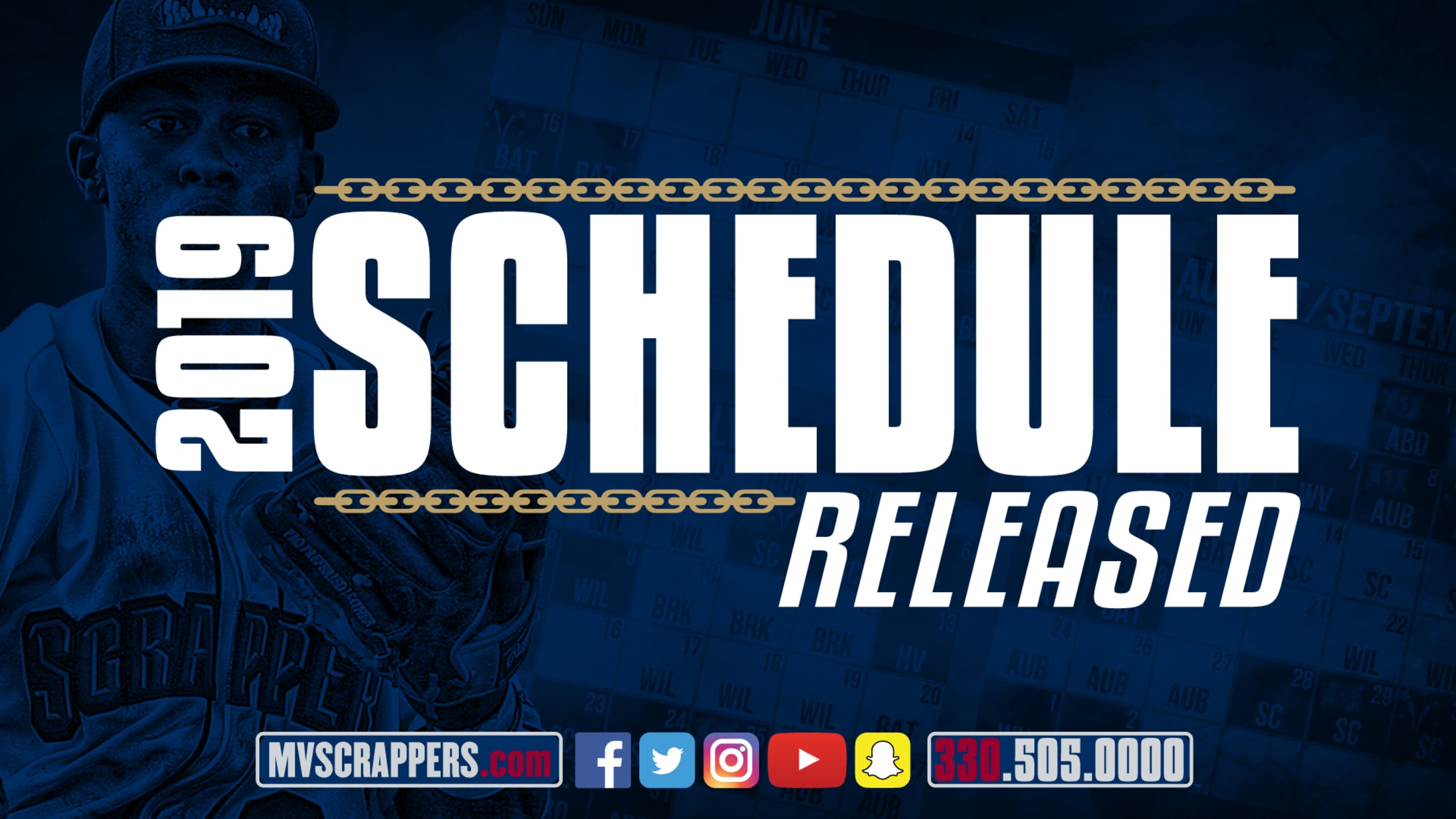 NILES, OH - The Mahoning Valley Scrappers have released their schedule for the 2019 season. The Scrappers will open the 2019 season at home on Sunday, June 16, 2019 against the Batavia Muckdogs. Opening Night festivities will be highlighted by a post-game fireworks show.Additional highlights of the 2019 schedule include a
NILES, OH - The Mahoning Valley Scrappers have released their schedule for the 2019 season. The Scrappers will open the 2019 season at home on Sunday, June 16, 2019 against the Batavia Muckdogs. Opening Night festivities will be highlighted by a post-game fireworks show.
Additional highlights of the 2019 schedule include a home game on Thursday, July 4 featuring Buck Night and post-game fireworks. The Scrappers will have five Thursday Buck Nights with $1 general admission tickets, hot dogs and 12 oz. drinks and a total of seven fireworks nights at Eastwood Field during the 2019 season.
The Scrappers, Class A Affiliate of the Cleveland Indians play a 76 game schedule in the New York-Penn League, including 38 home games at Eastwood Field.
Ticket packages for the 2019 season are on sale now. For more information, contact the Scrappers Front Office at (330) 505-000 or visit mvscrappers.com for a complete schedule.