Scrappers Sixth Inning Surge Takes Series versus Crosscutters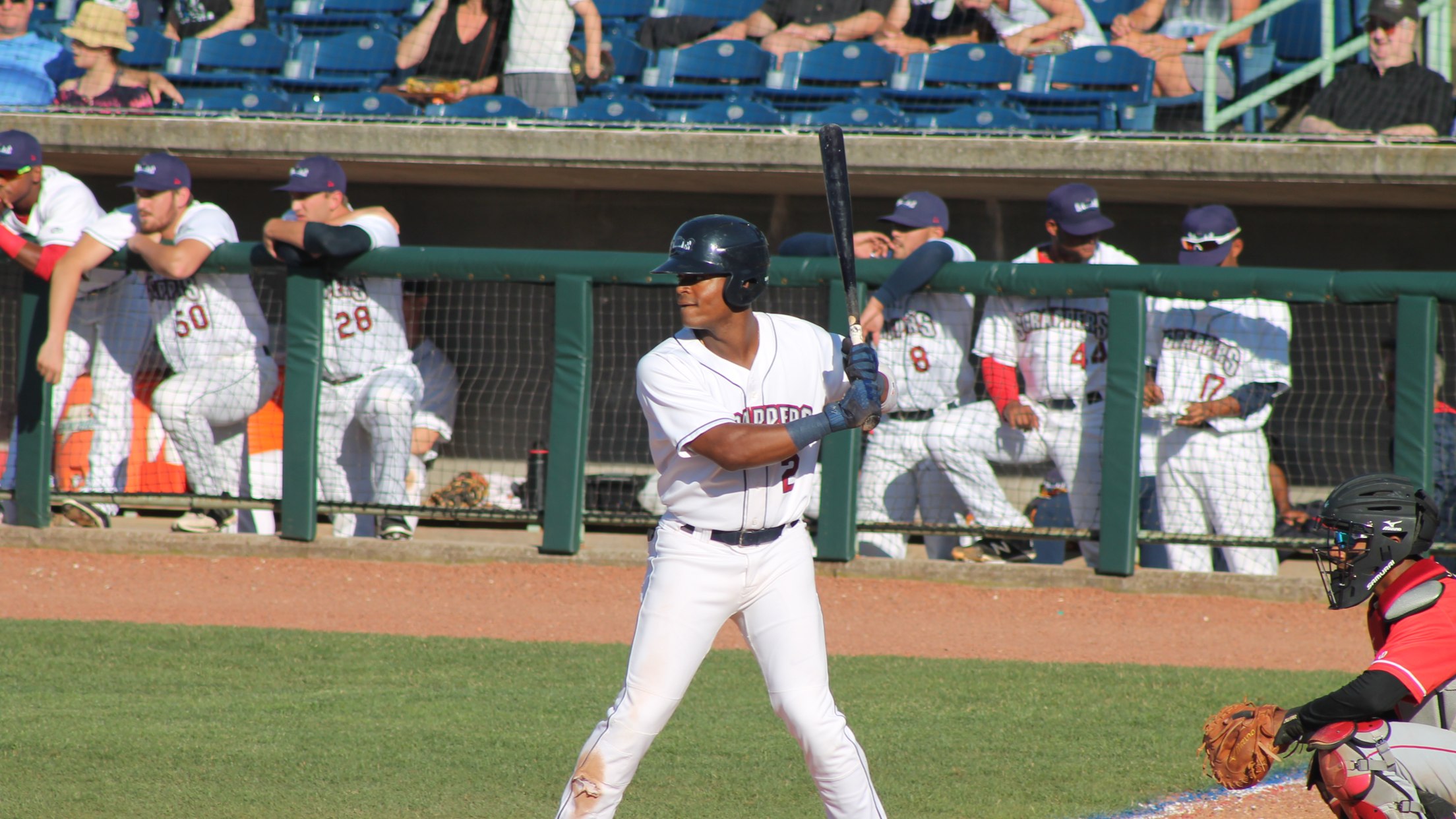 NILES, O.H. - The Mahoning Valley Scrappers recovered with mid-game heroics, including a four-run sixth inning, to take the series rubber match over the Williamsport Crosscutters with a 6-3 win on Monday at Eastwood Field. The sixth inning included five hits - none bigger than Hosea Nelson's three-run home run.The
NILES, O.H. - The Mahoning Valley Scrappers recovered with mid-game heroics, including a four-run sixth inning, to take the series rubber match over the Williamsport Crosscutters with a 6-3 win on Monday at Eastwood Field. The sixth inning included five hits - none bigger than Hosea Nelson's three-run home run.
The Crosscutters (9-14) and Scrappers (16-7) each scored in the first inning. Williamsport scored four batters into the game as Ben Pelletier singled in leadoff hitter Jonathan Guzman. Pelletier stole second as Rafael Marchan was caught stealing third base. Ben Aklinski brought in Pelletier with a single to give Williamsport a 2-0 lead after the top of the first inning.
Mahoning Valley responded in the bottom of the first. A two-out double by Mitch Reeves brought in Jose Fermin, who walked to lead off the inning. That cut the Williamsport lead to 2-1 after one inning.
Pelletier entered Monday's game batting .400 (4-for-10) versus Mahoning Valley. In addition to his RBI and run scored in the first, he hit his first home run of the season in the third inning to extend the Crosscutters lead to 3-1. Pelletier finished 2-4 with the home run, two RBI and two runs scored on Monday.
The Scrappers mustered just one baserunner between the third and fifth inning, but the bats came alive in the sixth. Four runs were scored on five hits in the inning. Hosea Nelson continued his hot hitting (.306 batting average in previous 10 entering Monday) and played hero once again versus Williamsport. Two days after his walk-off, RBI single capped off a 4-run ninth inning on Saturday, his 2-4 day included a three-run home run to jet the Scrappers ahead of Williamsport, 4-3. Simeon Lucas' two-out RBI double padded Mahoning Valley's lead to 5-3.
The Scrappers added insurance in the eighth on an RBI double from Clark Scolamiero. That gave Mahoning Valley a 6-3 lead that stood for the remainder of the game.
Mahoning Valley finishes its six-game homestand at 3-3 with Monday's win. They retain the best record in the New York-Penn League by 1.5 games over Hudson Valley, and they retain a 2.0 game lead over the Auburn Doubledays in the Pinckney Division. The Scrappers are off on Tuesday. They travel to Staten Island to face the Yankees (11-13) in a three-game series through Friday. All games are scheduled to start at 7:05 p.m. from Richmond County Bank Ballpark. Mahoning Valley returns home on Saturday to face Hudson Valley.