Scrappers Sweep Doubledays To Reclaim First Place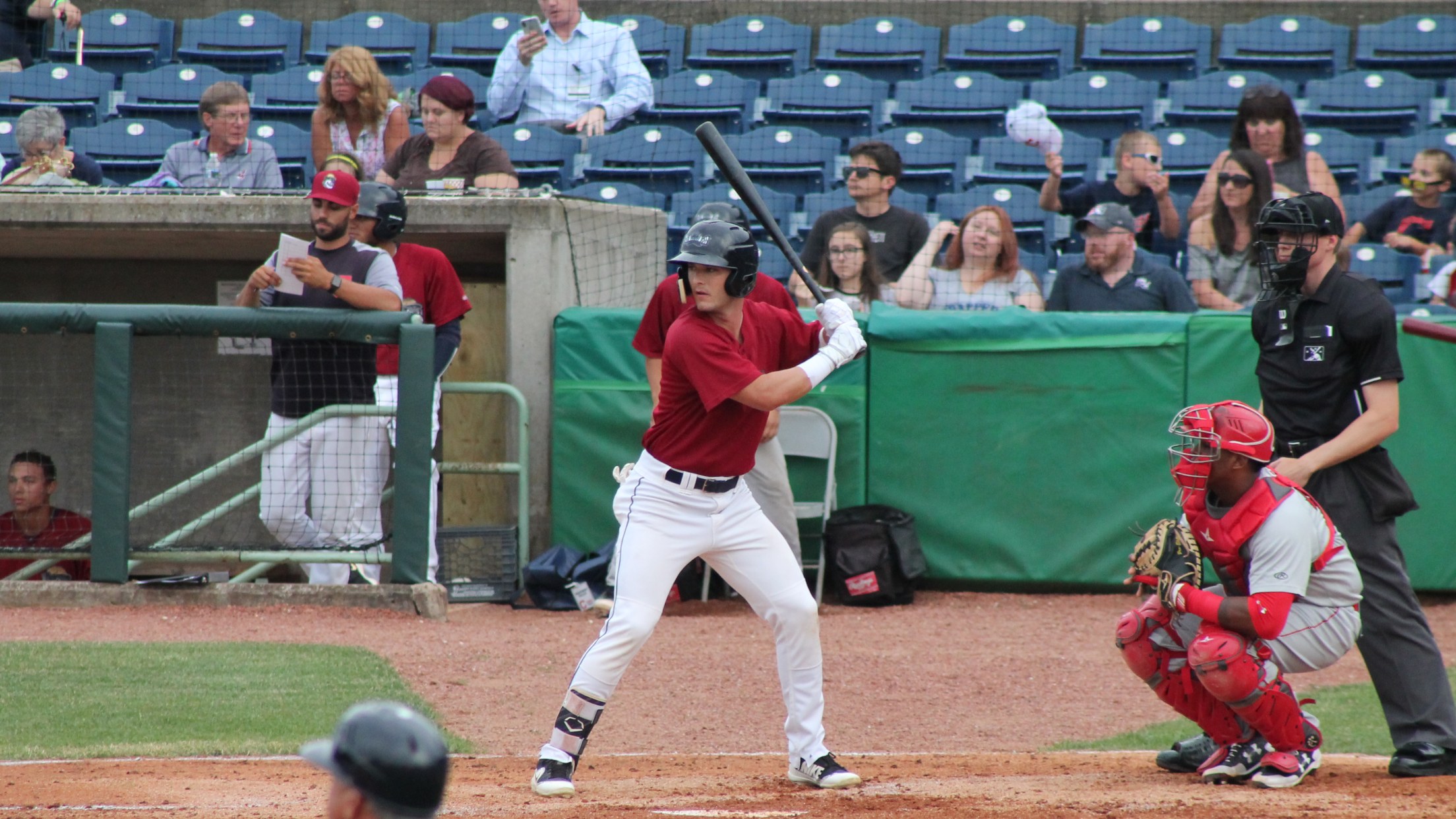 (Auburn, NY)-One week ago the Auburn Doubledays came into Eastwood Field and swept the Mahoning Valley Scrappers out of first place in the Pinckney Division. On Wednesday night the Scrappers returned the favor thanks to a 9-6 10 inning win at Falcon Park. The win completed a three game sweep
(Auburn, NY)-One week ago the Auburn Doubledays came into Eastwood Field and swept the Mahoning Valley Scrappers out of first place in the Pinckney Division. On Wednesday night the Scrappers returned the favor thanks to a 9-6 10 inning win at Falcon Park. The win completed a three game sweep and gives the division lead back to the Scrappers.
After Auburn raced out to a 5-0 lead after the first two inning, the Scrappers would start chipping away. In the top of the third inning they would get a run on an RBI sacrifice fly from Hosea Nelson to score Connor Smith. The Scrappers added a run in the top of the fourth inning on a Henry Pujols solo homerun.
The Scrappers would pull to within a run in the top of the eighth. Tyler Freeman started the inning with a double and scored on Simeon Lucas' RBI single. Lucas would also come around to score on a sacrifice fly from Michael Tinsley.
After the Doubledays added an insurance run in the bottom of the eight, the Scrappers would tie the game in the top of the ninth. Ruben Cardenas started the inning with a walk. Clark Scolamiero drove the next pitch over the wall in right for a two run homerun to tie the game at 6.
In the top of the 10th inning the Scrappers would pull away. With a runner starting the inning at second per Minor League Baseball's new rules, Lucas connected on a two run homerun to right field for the eventual game winning runs. The Scrappers added an insurance run on an RBI single from Scolamiero to push the score out to the final of 9-6.
Juan Mota started and took a no decision in 2.0 innings of work. He allowed 5 earned runs on 6 hits. Mota walked 1 and struck out 3. Erik Algarin (1-2) earned his first win of the season in 2.0 innings of relief work. He did not allow a run or a hit while striking out 4.
The Scrappers (35-28) now return home on Thursday night for a three game series with the West Virginia Black Bears. First pitch is set for 7:05 with Yeffersson Yannuzzi scheduled to start. Get your tickets now at mvscrappers.com or by calling 330-505-0000 or visiting the Chevy All-Stars box office at Eastwood Field.