Sea Dogs welcome first Sustainability Partner, Arcadia, as part of Club's comprehensive sustainability strategy
Portland Sea Dogs and Arcadia announce Sustainability Sundays for 2022 Season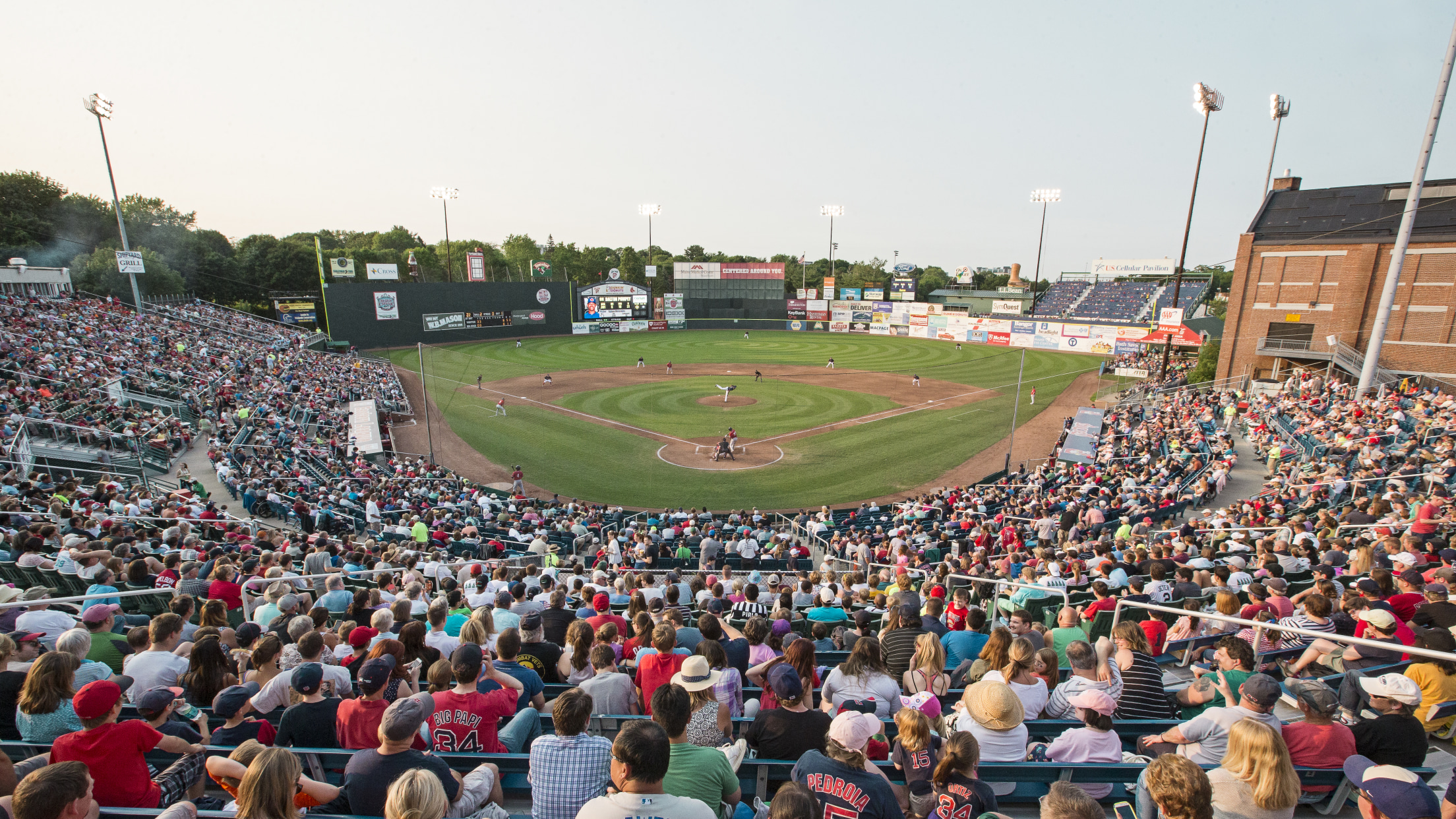 Portland, Maine- The Portland Sea Dogs welcome their first Sustainability Partner, Arcadia, as part of their refreshed and comprehensive approach to sustainability. This season, the club will build a sustainability strategy around the opportunities to create positive community impact, including through tactical solutions in the stadium and through fan engagement
Portland, Maine- The Portland Sea Dogs welcome their first Sustainability Partner, Arcadia, as part of their refreshed and comprehensive approach to sustainability. This season, the club will build a sustainability strategy around the opportunities to create positive community impact, including through tactical solutions in the stadium and through fan engagement initiatives and game day activations within the Portland community.
As part of Arcadia's Sustainability Partnership, they will be leading a program titled "Sustainable Sundays" to feature several local partners who are taking and inspiring sustainable action on an individual or organization level.
"We're thrilled to support the Sea Dogs again and to bring fans Sustainable Sundays," said Kate Henningsen, co-founder and COO of Arcadia. "We're especially excited to highlight the phenomenal work that our partner organizations are doing across Maine. Together, we can help fans hit it out of the park with sustainable actions to make a lasting impact."
Sustainable Sundays will showcase environmentally-focused themes throughout the baseball season, such as featuring the Bike Coalition of Maine during National Bike Month. "We are excited to partner with Arcadia and the Portland Sea Dogs for National Bike Month! Clean energy and active transportation go hand in hand!" said Jean Sideris, the Executive Director of the Bike Coalition of Maine.
In addition to Sustainability Sundays, fans should expect to see more sustainability-related promotional events throughout the season, starting with Earth Day in April.
"Sustainability isn't new to us, but this new partnership helps us to put sustainability at the forefront. The time to take environmental action is now and a formal strategy will be important for helping us prioritize feasible solutions to take action. We'll be announcing more about this later in the season," said Geoff Iacuessa, Portland Sea Dogs President & General Manager.
To support this comprehensive sustainability strategy effort, the club has engaged Recipric as their Front Office Sustainability Agency, who will develop the club's sustainability strategy and will provide tactical solutions for the club to take positive action. Recipric will engage the club throughout the season and fans can expect regular updates on the progress of those efforts.
- - - - - - - - -
*About Arcadia: *
Arcadia is a climate crisis–fighting technology company founded in 2014 and born out of a simple idea — everyone deserves access to clean energy. Arcadia breaks the fossil fuel monopoly by creating unprecedented access to energy data and renewable energy sources through its technology platform, Arc, and its community solar program. Arc fuels the renewable energy revolution by democratizing access to energy data from 125 utilities nationwide, covering more than 80% of US electric utility accounts. Arcadia also manages the nation's leading community solar program, helping to tackle energy injustice while spurring economic growth with more than 700MW of solar under management. Join us in our mission and find out how you or your business can help achieve the vision of a 100% clean energy future at arcadia.com.
*About Recipric: *
Recipric is a Front Office Sustainability Agency, that represents the comprehensive sustainability strategy, partnership, athlete engagement and more for sports teams, leagues, and related organizations. Recipric is based in Maine but works with professional sports organizations across the US and around the world. Visit the website or contact Kristen Fulmer to learn more: [email protected]
*About Portland Sea Dogs: *
The Portland Sea Dogs are the Double-A Eastern League affiliate of the Boston Red Sox. In 28 seasons the Sea Dogs have welcomed over 10 million fans to Hadlock Field in Portland, Maine. The Sea Dogs provide family-friendly entertainment while actively contributing to a vibrant and inclusive community. The Sea Dogs' "Strike Out Cancer in Kids" program has raised over 5 million dollars for the Maine Children's Cancer Program. While over 300 Sea Dogs players have gone on to play in the Major Leagues including some of today's Red Sox stars such as Xander Bogaerts, Rafael Devers, and Christian Vazquez. For more information on the Sea Dogs visit seadogs.com. Follow the Sea Dogs on Facebook, Twitter, and Instagram.