SeaWolves and Curve Split Twin Bill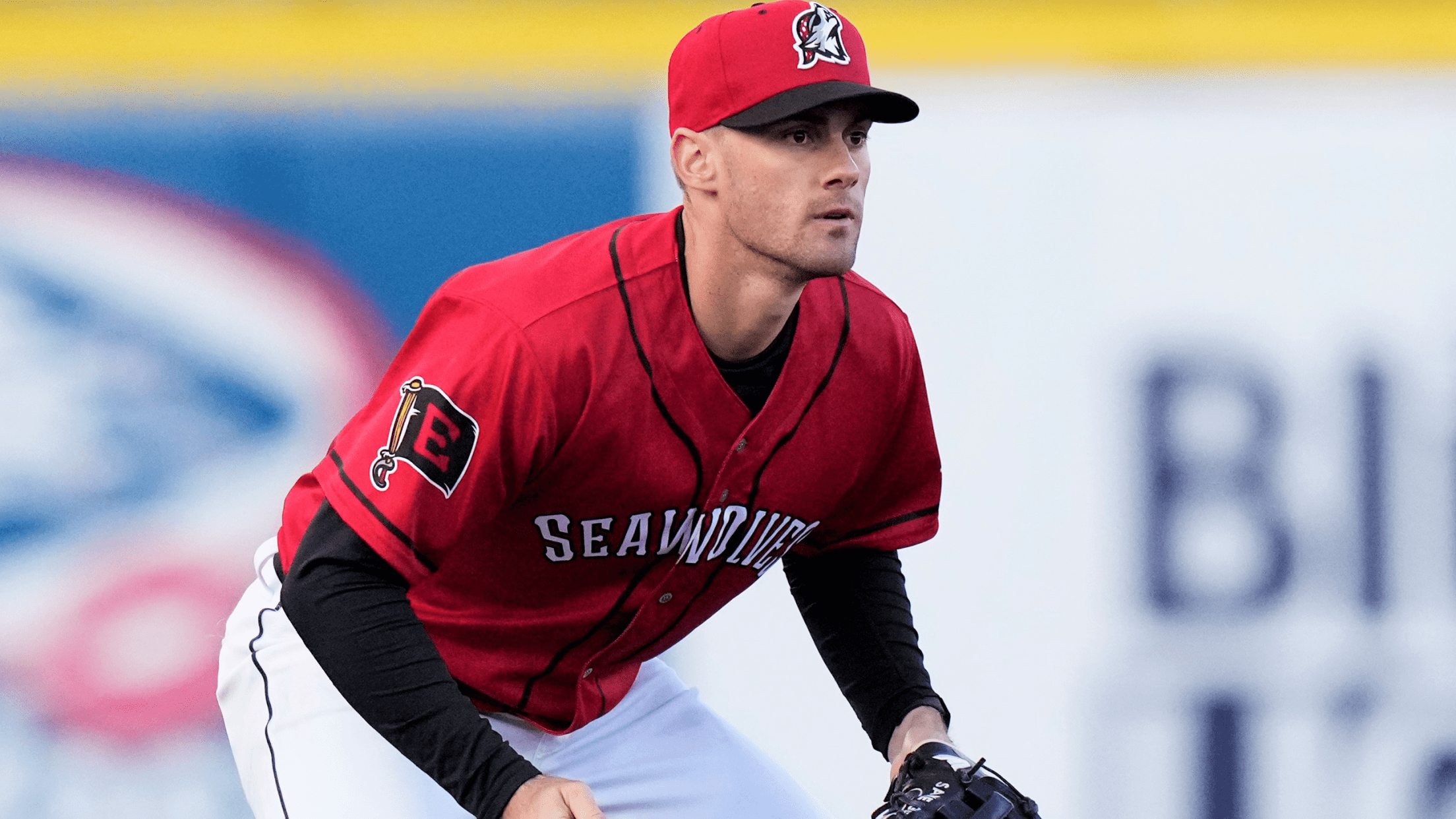 The SeaWolves split a doubleheader with the Altoona Curve on Saturday at People's Natural Gas Field with Altoona taking game one 2-1 and Erie taking game two 5-4. GAME TWO Erie jumped ahead in the top of the first inning against Curve starter Cam Vieaux. Riley Greene led off the
The SeaWolves split a doubleheader with the Altoona Curve on Saturday at People's Natural Gas Field with Altoona taking game one 2-1 and Erie taking game two 5-4.
GAME TWO
Erie jumped ahead in the top of the first inning against Curve starter Cam Vieaux. Riley Greene led off the game with a single and Ryan Kreidler followed with a two-run home run to center for a 2-0 lead. The home run for Kreidler was his fourth.
The SeaWolves added to the lead in the second. John Valente led off with a single and Dane Myers walked with one out. Greene and Kreidler connected on back-to-back RBI singles with two outs for a 4-0 Erie lead
SeaWolves starter Angel DeJesus took a no-decision hurling three perfect innings. He struck out a season-high six batters.
Altoona got on the board in the fourth against Erie reliever Henry Martinez. Martinez issued back-to-back walks to Jonah Davis and Ji-Hwan Bae and a wild pitch advanced both baserunners. Oneil Cruz sent a ball to second and on a Valente error, both runs scored, cutting the Erie lead down to 4-2.
The Curve tied the game in the sixth against reliver Gerson Moreno. Altoona had been held hitless for 5.2 innings before Cruz homered to center making it 4-3. Mason Martin followed with a solo blast to right, tying the game.
Erie quickly regained the lead in the seventh against Yerry De Los Santos. Kerry Carpenter and Josh Lester each singled, putting a runner in scoring position for Dylan Rosa. Rosa lifted a bloop single to shallow right, scoring Carpenter for a 5-4 lead.
Moreno (2-0) earned the win after tossing a 1-2-3 seventh.
De Los Santos (3-2) took the loss allowing a run on three hits.
GAME ONE
Erie got on the board in the third against Curve starter Osvaldo Bido. Riley Greene walked with two outs and stole second. He scored on a Kerry Carpenter RBI double for a 1-0 lead.
SeaWolves starter Mark Leiter, Jr. hurled three perfect innings before giving up a leadoff triple to Ji-Hwan Bae in the fourth. Oneil Cruz doubled home Bae, tying the game. Rodolfo Castro followed with an RBI single for a 2-1 Curve lead.
Oddy Nunez (1-0) earned the win for the Curve hurling two scoreless frames. He ran into trouble in the sixth when Erie had two on base following a Ryan Kreidler single and Carpenter walk. He got out of the jam and Erie was held without a hit the remainder of the game.
Leiter (1-2) took the loss allowing two runs on three hits with no walks and a season-high eight strikeouts.
John O'Reilly earned the save tossing a 1-2-3 seventh. The save was his second of the season.