SeaWolves Drop Series Finale to Cats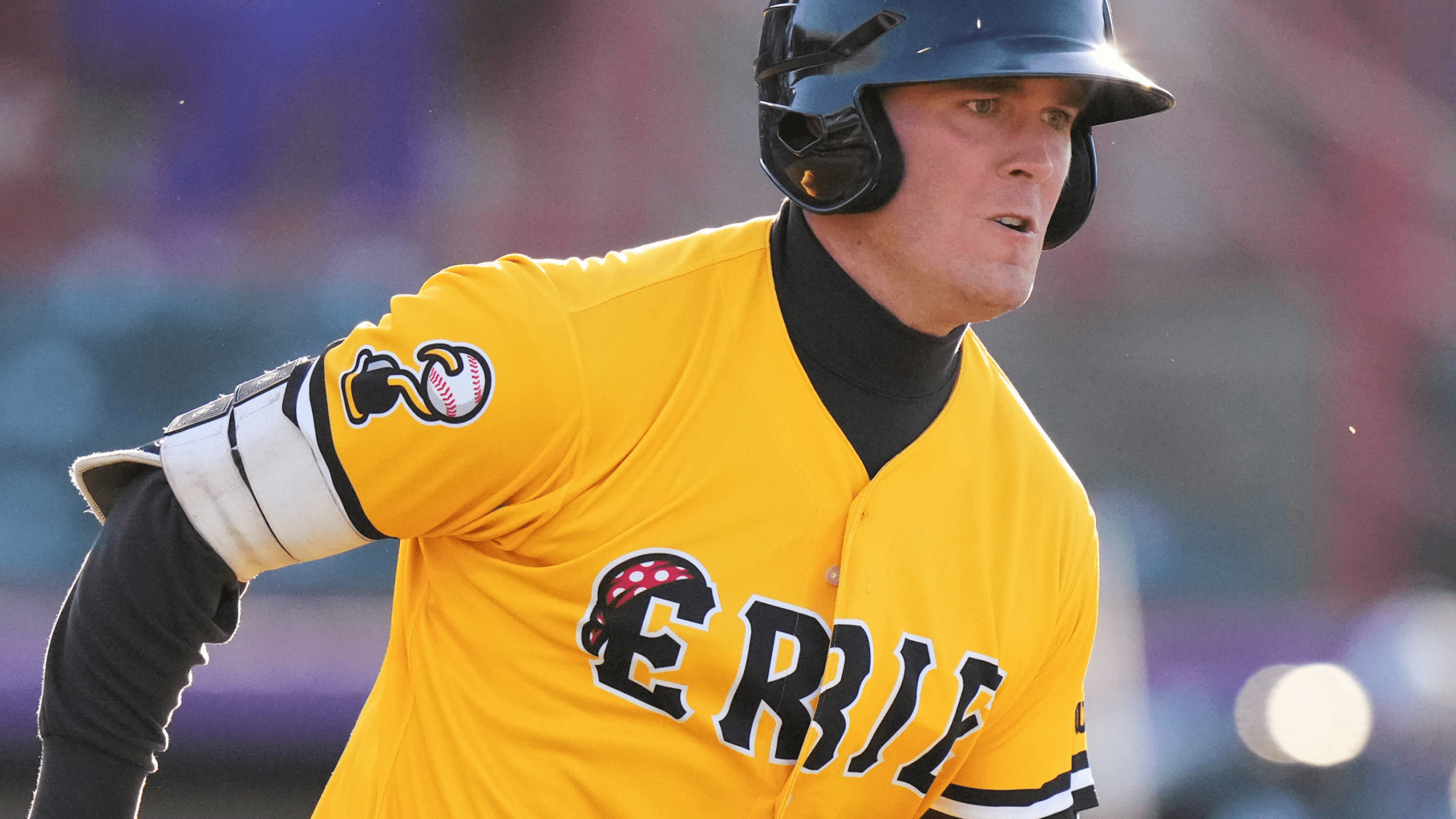 (Mike Godlewski Photograpy)
The Erie SeaWolves fell in the series finale to the New Hampshire Fisher Cats, 7-3 in 11 innings on Sunday at UPMC Park. New Hampshire opened the scoring in the third. The Fisher Cats plated two against SeaWolves starter Adam Wolf to take a 2-0 lead. Wolf picked up the
The Erie SeaWolves fell in the series finale to the New Hampshire Fisher Cats, 7-3 in 11 innings on Sunday at UPMC Park.
New Hampshire opened the scoring in the third. The Fisher Cats plated two against SeaWolves starter Adam Wolf to take a 2-0 lead. Wolf picked up the no-decision after going four innings, giving up five hits, two runs, two earned runs, walking two, and tying a career-high with eight punchouts.
Erie clawed back with a run in the home half of the fourth. Andre Lipcius hit a single up the middle, stole second, advanced to third on a flyout from Parker Meadows, and scored on a wild pitch.
The SeaWolves tied up the game in the sixth without the benefit of a hit. New Hampshire's first reliever out of the bullpen was Cre Finfrock who plunked Kerry Carpenter to begin his outing. Carpenter went to second after a walk to Lipcius and the two runners moved 90 feet up on a wild pitch. Quincy Nieporte then drove in his fifth RBI of the series to make it 2-2.
The Erie bullpen began the afternoon with five consecutive shutout frames. Zac Houston, Joe Navilhon, Yaya Chentouf, Shea Spitzbarth, and Brendan White each tossed a scoreless inning.
Gerson Moreno entered the 10th and allowed an unearned run to cross. Luis De Los Santos gave New Hampshire a 3-2 lead with a sac fly to bring in Rafael Lantigua.
The SeaWolves tied it up in the bottom half of the frame. Carpenter roped an RBI double to bring in Dylan Rosa to take the game into the 11th.
Jon Rosoff made his second pitching appearance of the series. New Hampshire loaded the bases with two men out. Rosoff was a strike away from exiting the jam, but Tanner Morris knocked in a pair with a two-run single. Lantigua then drove in two more to make it 7-3 with a two-run double.
Parker Caracci (1-2) blew his first save opportunity of the season but earned the win. He tossed one inning, giving up an unearned run on one hit, walking one, and striking out one.
Jon Rosoff (0-1) received the loss. He went an inning, allowing two hits, four runs, three earned runs, walking two, and striking out one.