SeaWolves Fall to Curve in Lopsided Affair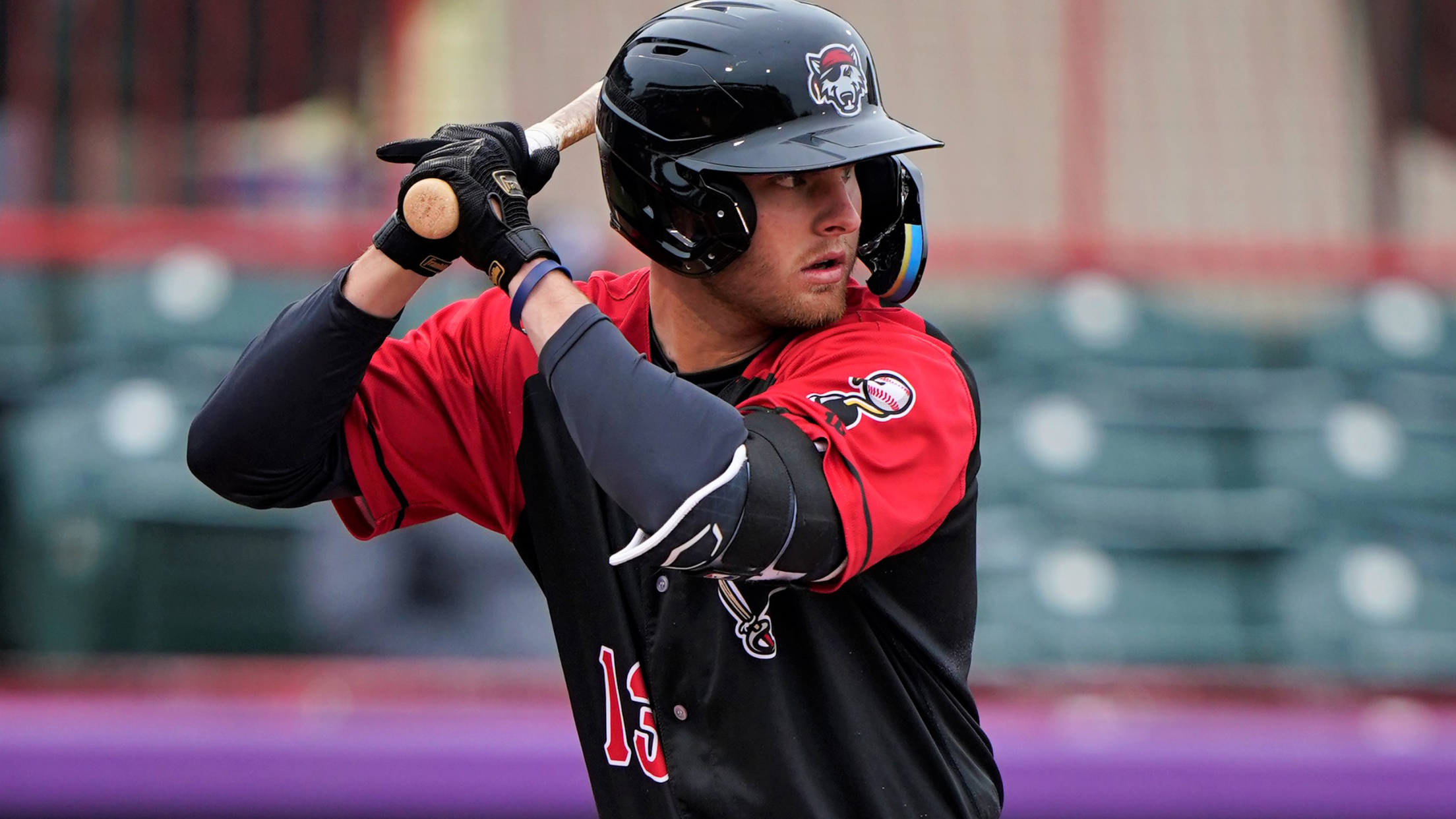 (Mike Godlewski Photography)
The Erie SeaWolves dropped a lopsided affair 14-3 against the Altoona Curve on Friday at Peoples Natural Gas Field. Andrew Navigato greeted Altoona starter Carmen Mlodzinski with a solo homer to lead off the game in the first. It was his second homer of the series and fifth overall with
The Erie SeaWolves dropped a lopsided affair 14-3 against the Altoona Curve on Friday at Peoples Natural Gas Field.
Andrew Navigato greeted Altoona starter Carmen Mlodzinski with a solo homer to lead off the game in the first. It was his second homer of the series and fifth overall with the SeaWolves. Erie loaded the bases with two outs after Quincy Nieporte and Andre Lipcius had back-to-back hits and Dillon Dingler worked a walk.
Mlodzinski exited the game after the free pass to Dingler and Travis MacGregor was the first reliever to enter the ballgame. He uncorked a wild pitch, scoring Nieporte from third to give the SeaWolves an early 2-0 lead.
Erie's defensive woes in the series continued in the second. Wenceel Perez threw the ball away, which allowed Aaron Shackelford to reach. Andres Alvarez then drew a walk against Erie starter Wilmer Flores. The Venezuelan native retired the next two batters before hitting Dylan Shockley with a pitch to load the bases.
Matt Fraizer cashed in a two-run single to tie up the game, 2-2. Jared Triolo brought in Shockley with a hit to plate the go-ahead run.
Altoona picked up two runs in the third against Flores, who gave up a solo homer to Matt Gorski and a solo blast to Lolo Sanchez. The Curve added three runs in the fourth with a Shackelford three-run jack against Billy Lescher.
Altoona broke the game open with a six-run fifth with five of the six runs coming off of Chavez Fernander. Shackfelford cranked his second homer of the game, this time against Joe Navilhon to cap the six-run frame.
The SeaWolves' bats were quieted until the ninth. Eric De La Rosa blooped a leadoff double against Nick Dombkowski. Three batters later Wenceel Perez drove him in with his first RBI in Double-A to make it a 14-3 game. Dombkowski then induced a groundout from Kerry Carpenter to notch the four-inning save, his first of the season.
Travis MacGregor (4-1) earned the win with 3.1 scoreless frames in relief.
Flores (2-1) was tagged with the loss. He went three innings, allowing five runs, two earned runs, and two walks while picking up three strikeouts.