SeaWolves Fall in Rain-Shortened Series Opener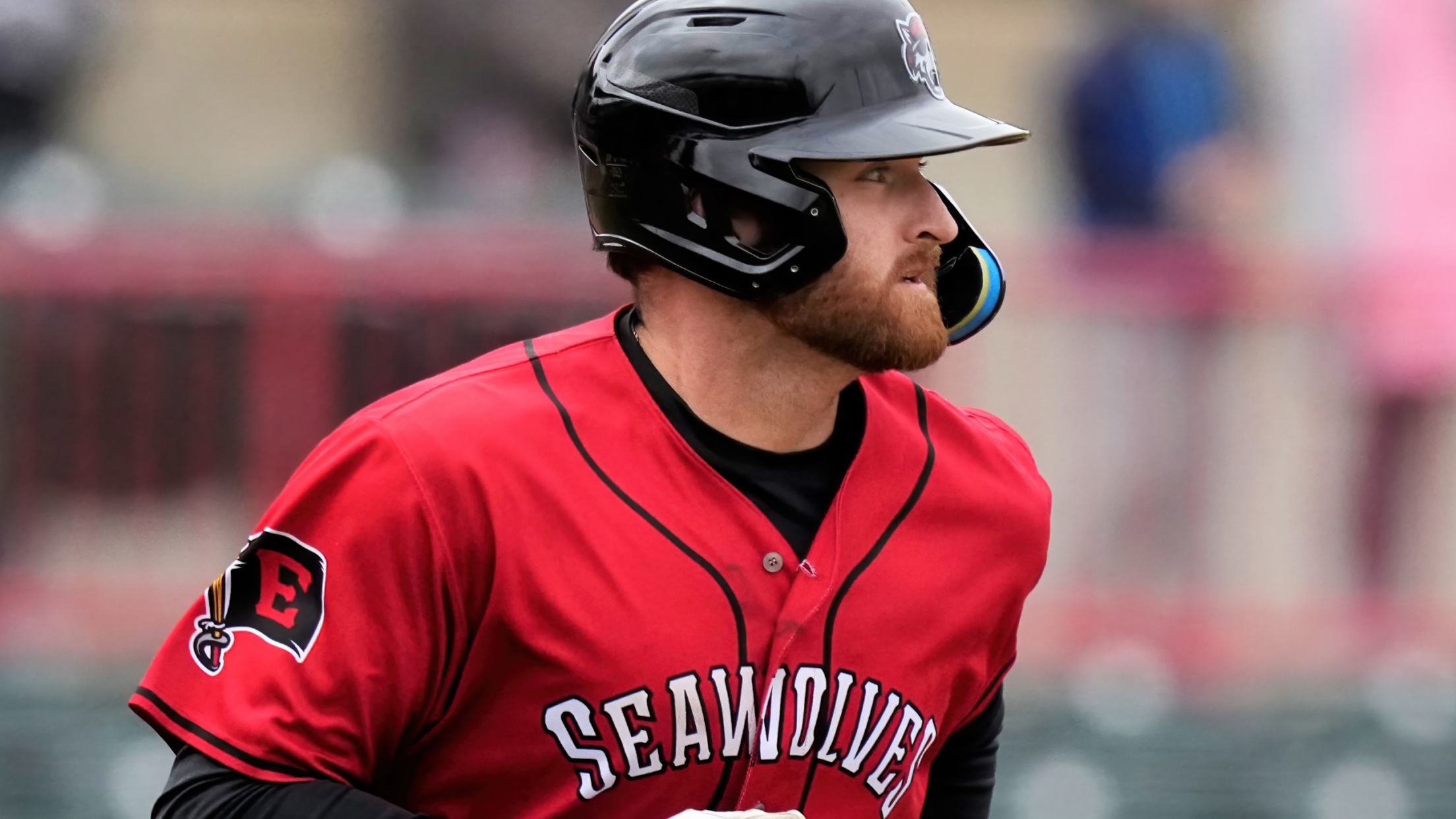 (Mike Godlewski Photography)
The SeaWolves fell in a rain-shortened series opener against the Altoona Curve, 5-2, on Tuesday afternoon at UPMC Park. Altoona took the lead in the top of the first inning against Erie starter Reese Olson. Olson struck out the first two batters of the inning before issuing a two-out walk
The SeaWolves fell in a rain-shortened series opener against the Altoona Curve, 5-2, on Tuesday afternoon at UPMC Park.
Altoona took the lead in the top of the first inning against Erie starter Reese Olson. Olson struck out the first two batters of the inning before issuing a two-out walk to Blake Sabol to extend the frame. Liover Peguero tripled home Sabol for a 1-0 lead.
The Curve increased the lead in the third. Jared Triolo led off with a single and Nick Gonzalez reached on an error. Sabol doubled home Triolo and Pugero lifted a sacrifice fly to left, scoring Gonzalez for a 3-0 lead.
Erie got on the board in the fourth against Altoona starter Mike Burrows. Dane Myers walked with two outs and stole second. He scored on a Quincy Nieporte double making it 3-1.
The SeaWolves cut the Curve lead down to a run in the last of the fourth. Dillon Dingler doubled with one out and scored on an Andre Lipcius base knock. Dingler had a pair of hits in the losing effort and extended his hitting streak to a season-high five straight games.
Altoona went back ahead by three runs in the top of the sixth against reliver Alex Powers. Lolo Sanchez and Aaron Shakleford started the inning with consecutive base hits. Tucupita Marcano doubled home both baserunners making it 5-2.
The umpire crew called for the tarp following the sixth inning and due to heavy rains, the game was called.
Curve reliever Tahnaj Thomas (2-0) earned the win in relief. He tossed 1.1 scoreless innings, allowing one hit with no walks and a strikeout.
Olson (1-1) took the loss allowing three runs, two earned, on four hits with a walk and four strikeouts in four innings.
Due to the elements on Tuesday, fans who had tickets from Tuesday's game can exchange them for a ticket to any other May 2022 game subject to availability. Fans may exchange those tickets at the UPMC Park box office during normal business hours (10 a.m. - 5 p.m.).