SeaWolves Fall to Ducks in 12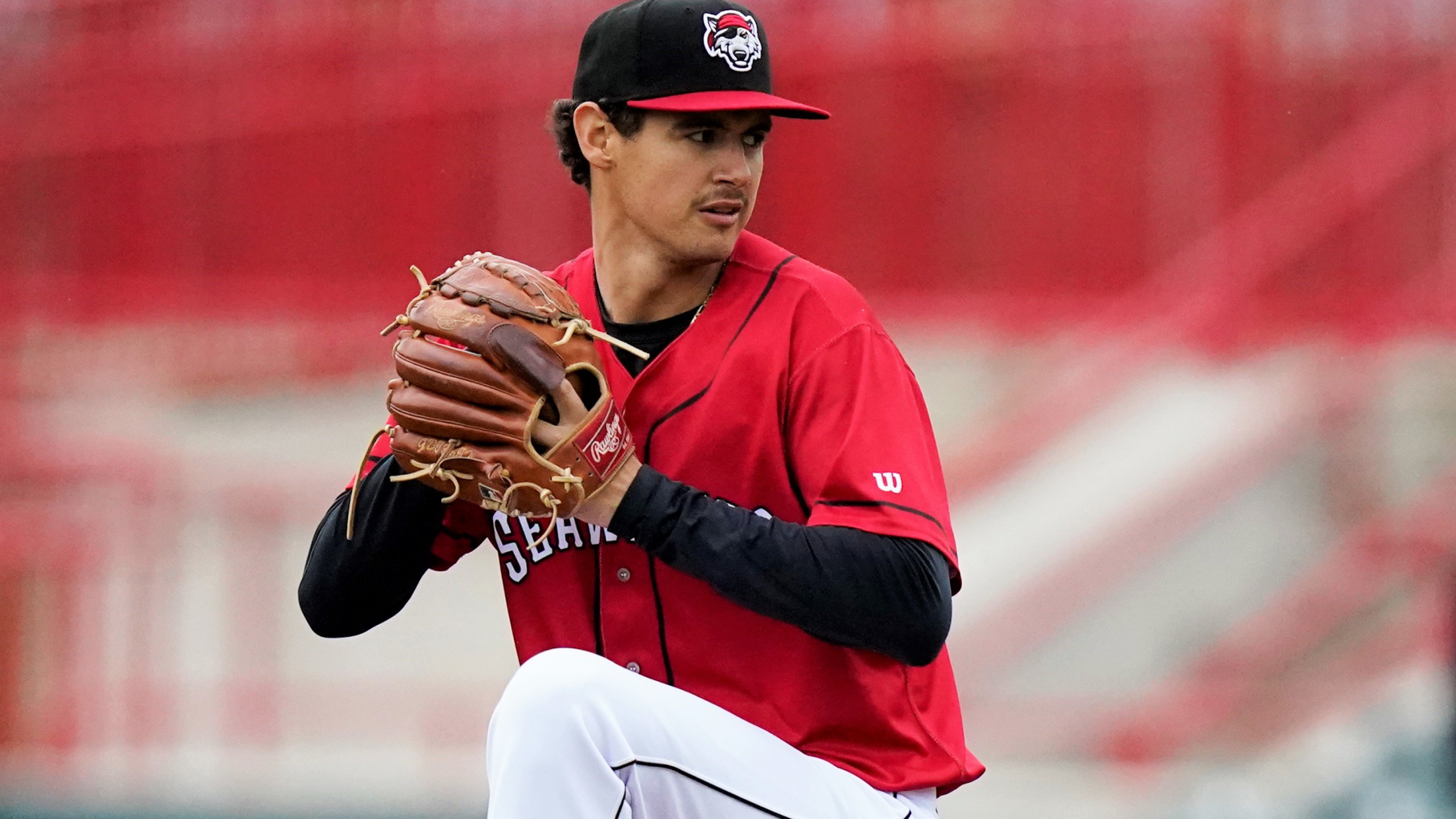 (Mike Godlewski Photography)
The SeaWolves squandered late scoring opportunities on Thursday night at Canal Park as they fell to the Akron RubberDucks, 5-4, in 12 innings. Erie took the lead in the top of the fifth inning against Akron reliever Manual Alvarez when Daniel Cabrera connected on an opposite-field solo home run. The
The SeaWolves squandered late scoring opportunities on Thursday night at Canal Park as they fell to the Akron RubberDucks, 5-4, in 12 innings.
Erie took the lead in the top of the fifth inning against Akron reliever Manual Alvarez when Daniel Cabrera connected on an opposite-field solo home run. The home run for Cabrera was his first of the season.
Parker Meadows led off the sixth and drew a walk against Alvarez and stole second. Kerry Carpenter walked with one out putting two on ahead of Dane Myers. Myers and Quincy Nieporte followed with back-to-back RBI singles for a three-run lead.
Erie starter Austin Bergner was magnificent in his sixth start of the season. He was perfect through five innings and allowed a leadoff home run to Johnathan Engelmann in the sixth. He allowed one run on two hits with no walks and a season-high eight strikeouts in six innings in a no-decision effort. It was the first quality start thrown by an Erie pitcher this season.
Akron got one back in the last of the eighth against Erie reliever A.J. Ladwig. Engelmann reached on a one-out error and the Ducks loaded the bases on consecutive singles from Daniel Schneeman and Eric Rodriguez. Jose Tena singled home Engelmann making it a 3-2 game. Ladwig would bounce back, stranding the bases loaded inducing a lineout from Julian Escobedo and a fly out from George Valera.
The Ducks tied the game in the ninth against Yaya Chentouf when Micah Pires homered with one out to straight away center. Chentouf retired the next two hitters, sending the game to extras.
Both teams went scoreless in the 10th and Erie regained the lead in the 11th against reliever Kyle Marman. Andrew Navigato was the free runner at second. Carpenter led off and extended his hitting streak to six games with a base hit to right, advancing Navigato to third. Nieporte singled home Navigato for a 4-3 lead.
Akron tied the game in the last of the 11th. Tena was the free runner at second and was bunted over to third by Escobedo. Tena scored on a two-out Will Brennan base hit.
The Ducks then won the game in the last of the 12th against Erie reliever Nick Kuzia. Ike Freeman was the free runner at second. Kuzia retired the first two batters of the game before hitting Rodriguez with two strikes, turning the lineup over to Tena. Tena singled to deep right to bring home the winning run, sending Erie to the loss.
The loss was Erie's second on the road when the game-winning hit came with two outs.
Marman (1-0) earned the win tossing allowing an unearned run on three hits with no walks and three strikeouts.
Kuzia (0-2) took the loss allowing an unearned run on one hit in 0.2 innings.