SeaWolves Fall to Senators 7-3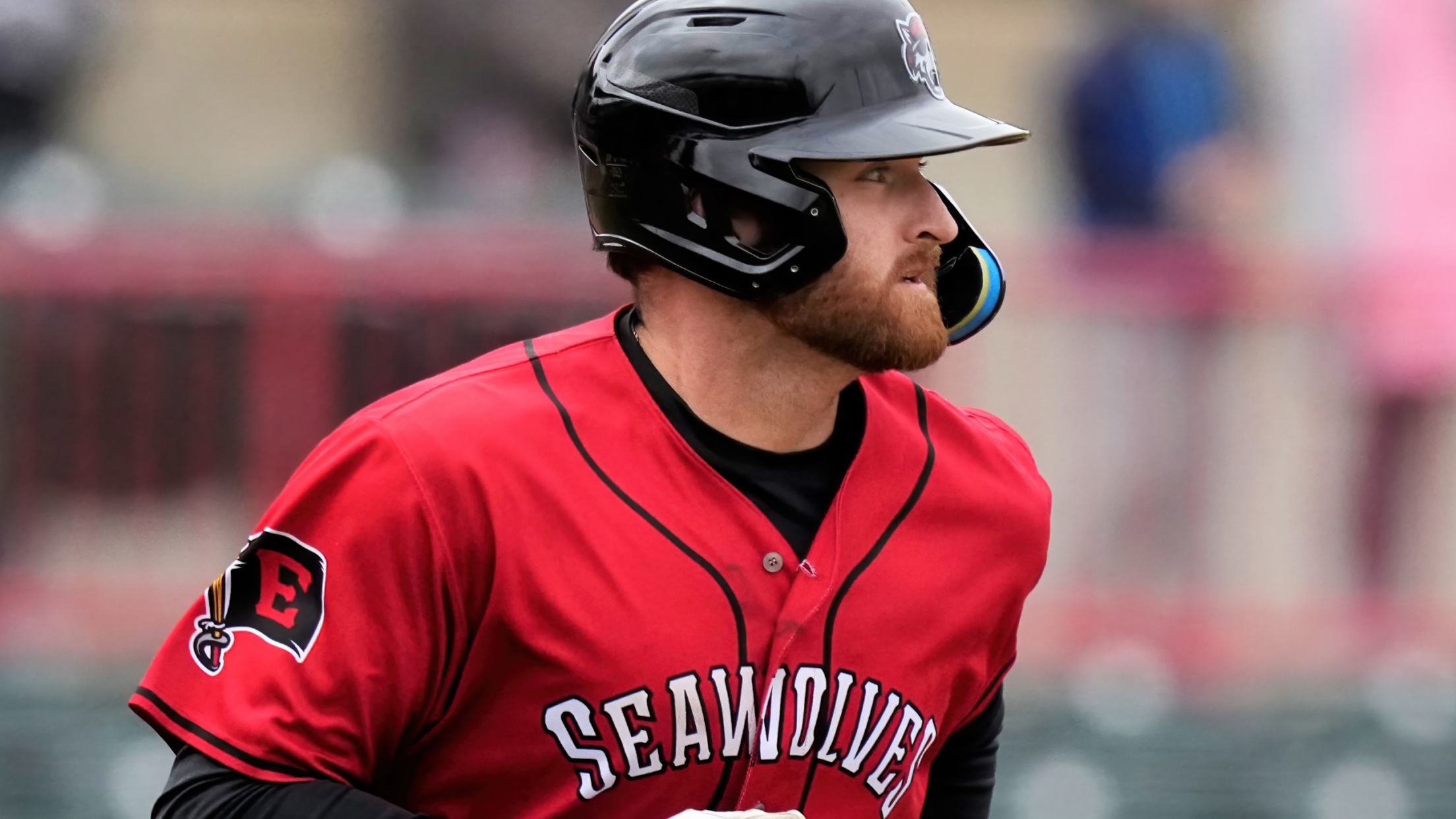 (Mike Godlewski Photography)
The Erie SeaWolves mashed a pair of homers late in the ballgame against the Harrisburg Senators, but ultimately fell 7-3 on Friday at UPMC Park. The Senators opened the scoring in the first. Jack Dunn led off the ballgame with a single off Markus Solbach. Jake Alu then rocketed a
The Erie SeaWolves mashed a pair of homers late in the ballgame against the Harrisburg Senators, but ultimately fell 7-3 on Friday at UPMC Park.
The Senators opened the scoring in the first. Jack Dunn led off the ballgame with a single off Markus Solbach. Jake Alu then rocketed a ball to SeaWolves' first baseman Dane Myers on one bounce. Myers decided to go the short way to first, which allowed Alu to advance to second. Alfredo Rodriguez drove in Dunn to give Harrisburg a 1-0 lead.
The Senators tacked on two more runs in third as Alu belted a two-run blast for his second homer in as many days.
Harrisburg notched two more runs in the sixth. Alu plated his third run of the day with a sac fly. Wilson Garcia picked up an RBI double to score Alu to make it a 5-0 Harrisburg lead.
Dylan Rosa put Erie on board in the bottom of the frame with a solo homer. It was his third of the season.
The SeaWolves continued with the long ball in the next frame. Andre Lipcius hit a leadoff single against Carston Teel into center field. Quincy Nieporte then lifted his 12th homer of the season over the right field fence to cut the deficit to 5-3.
Harrisburg added to its lead in the eighth against Erie reliever Chavez Fernander. Dunn reached on an error and Garcia homered with one out for a 7-3 lead.
Erie could not convert on scoring opportunities throughout the game. The SeaWolves grounded into inning-ending double plays in the fourth and sixth. Erie also brought the game-tying run to the plate in the seventh and the eighth innings but failed to push across the necessary runs.
The fourth Senators pitcher of the game, Reid Schaller, entered the game and struck out Myers to escape the jam. Schaller struck out the side in the ninth to earn his first save for the Senators.
Alex Troop (4-1) earned the win. He tossed five shutout frames, allowing two hits and one walk while striking out nine batters.
Solbach (0-3) took the loss allowing three runs on seven hits in three innings.